The afternoon's proceedings in the fifth day of the state's trial against Kathy McGuiness featured testimony from the sitting auditor's 20-year-old daughter, but was a retread of what's familiar ground at this point in the trial. 
Much of the conversation between Elizabeth Saylar McGuiness and either prosecutor Maria Knoll or defense attorney Steven Wood featured many of the same topics covered previously when the state brought in Virginia Bateman, her best friend, to testify about their time as seasonal casual employees in the Auditor's Office. There was even a taped phone call with an investigator played for the jury, this one running roughly 10 minutes. 
Bateman was present in the audience for Wednesday's afternoon testimony, which the younger McGuiness provided under oversight from her personal counsel, Diane Coffey, and under a limited immunity agreement, meaning she was protected from being prosecuted later in any criminal cases for activities related to this case. 
In a moment of comic relief, Elizabeth McGuiness admitted the Delaware Department of Justice's investigator, when he first contacted her to question her about the work done for the Auditor's Office, called her while she was physically at Dover's annual Firefly Music Festival. A call a few days later was the day after the festival ended, and she apologized for being fuzzy on the details of their conversation then or details she was being asked to provide in that conversation.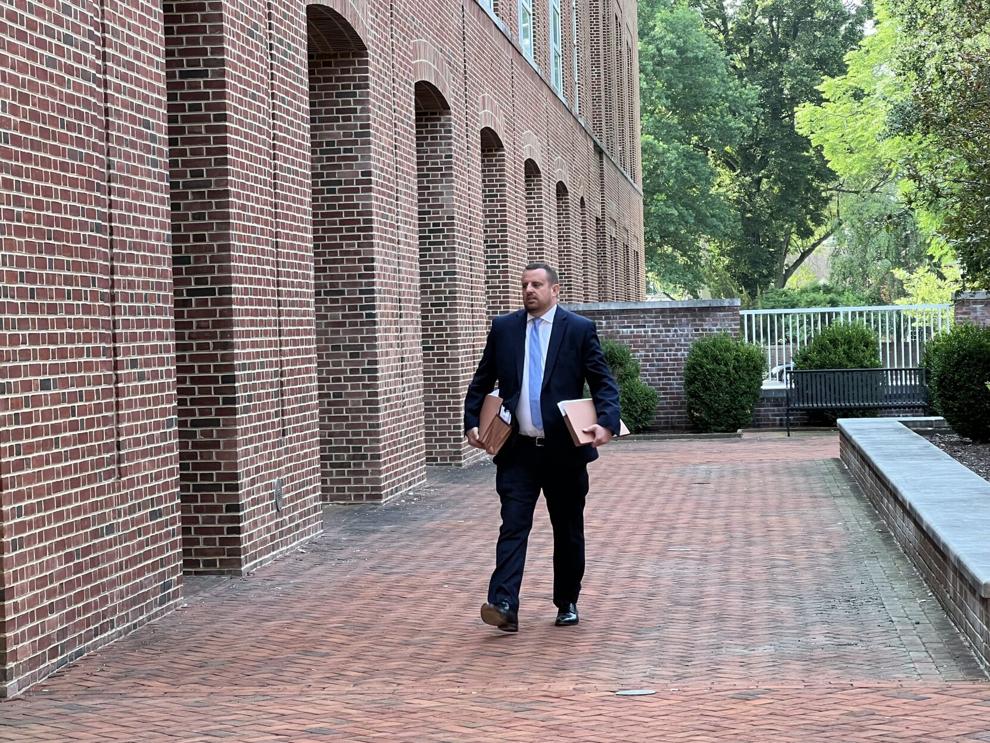 --- 
For continuing coverage of every development in the State v. Auditor Kathy McGuiness, find WDEL's story collection here. 
---
McGuiness covered "Staffing Kathy"--where she and Bateman would follow her around at events providing support as the Auditor moved around an event--operating the state vehicle only when they were driving to work or conducting errands for the office, and the process of "banking hours" when the work they performed in a specific week exceeded their part-time limitations. In those instances, Elizabeth McGuiness explained they would add those hours onto slower weeks where they didn't meet their limits. 
They walked through Canva, their ad-creating web application, and Buffer, a social media scheduling tool, and how McGuiness would, in fact, use her personal email often for work, especially since her official email was frequently being blocked and she needed Department of Technology and Information assistance in accessing it once again.    
Wood, at one point, very directly had Elizabeth McGuiness answer the following questions: had she ever billed the state for hours she did not work (she said she hadn't), had she worked every hour she was paid for (she said she had) and had she stolen money from the state (she said she hadn't). They also established McGuiness said she never drove the state vehicle to school, and any accusations she had done so would be lies.
Her testimony came following a morning where counsel spent significant time talking to Christie Gross, the owner of My Campaign Group and Innovate Consulting, and who described the vast array of work she did for Kathy McGuiness in her capacity as State Auditor, but also how toxic the culture was. She detailed a Joint Finance Committee report she attempted to help correct when she saw it was being completed incorrectly, but had her contributions overridden and was removed from the email chain for the project after explaining why she was fixing what she had.  
Elizabeth McGuiness also touched on allegations the culture was toxic, claiming other auditors acquired a "distaste" for her and Bateman, and recounted an instance in a bathroom where an auditor reportedly walked in, saw her, scoffed, and walked out, as evidence of this assertion about their opinions of her. 
State Auditor Kathy McGuiness is on trial on charges of official misconduct, conflict of interest, structuring, and the felonies theft over $1,500 and Act of Intimidation.