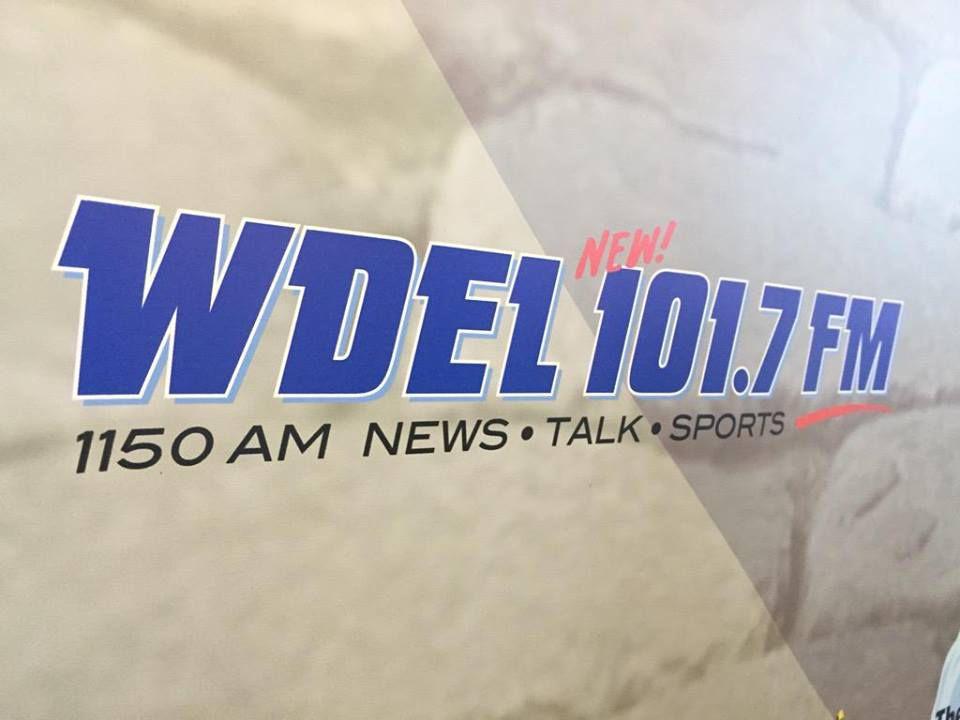 From breaking news to in-depth reporting on issues affecting our community to feature reporting that highlights the unique stories of Delaware, we are WDEL News.
WDEL entry rundown
This entry includes samples of WDEL's expansive coverage in 2016: 
00:00  Breaking News/                 Death of a high school student
           Continuing Coverage
03:18 Breaking News/                 Death of Wilmington firefighters
          Continuing Coverage
08:22  Investigative Reporting      Making millionaires with taxpayer money
11:25  Investigative Reporting      Police chief lives rent-free
13:01  Investigative Reporting      Prominent developer avoids taxes
15:12  Investigative Reporting      Downfall of an elected official
16:58  Special Coverage              Governor's debate
18:01  Special Coverage              Political convention coverage
18:52  Special Coverage              WDEL Town Hall on DuPont job loss
20:01  Special Coverage              WDEL Town Hall with US Attorney General
21:04  Feature Reporting             Over-the-edge
21:59  Feature Reporting             A Senator's day
25:02  Feature Reporting             Time for Veterans
 25:50  Specialty Reporting           WDEL's Delaware EducationWatch
 27:04  Specialty Reporting           WDEL's Road Scholar
 28:10  Special Programming        WDEL Student Journalist Show
 28:53  Newscast                          Delaware's Morning News (11/9/16)
                                                  -featuring WDEL ElectionWatch team coverage
WDEL is Delaware's most listened to station for news and information and the second largest news website based in Delaware.  Although we were the first radio station in Delaware and one of the first 100 in the U.S, we have long believed we are not necessarily in the radio business, but in the news business.  Thus, WDEL provides Delaware with news on the radio, on the web via our award-winning website which offers in-depth reporting for which the constraints of commercial radio don't allow, video, podcasts, e-mail updates, and alerts which we deliver directly to cell phones.
The Wilmington metro, an umbrella market to Philadelphia, has no commercial TV stations and one daily newspaper.  Therefore, with very few outlets for purely Delaware news, WDEL believes it is our mission to keep our listeners informed about what's happening locally, while keeping them abreast of national and international developments.
And, as you'll be able to tell from our entry, WDEL offers more than just newscasts.  WDEL provides listeners with live coverage of breaking news, major storms, local press conferences & major speeches, plus creative feature reporting which captures the flavor of our town.
WDEL's High School Journalists and Communicators Night brought some interesting thoughts on …
WDEL is unique in our market in several ways: 
WDEL produces seven-and-a-half hours of locally-originated all-news product each weekday, with another three consecutive hours on Saturday mornings.
WDEL features "Delaware's News at Noon" – a one-hour, weekday news-magazine program featuring interviews and thoughtful analysis on local, national and international topics.  Host Allan Loudell conducts interviews with newsmakers and reporters all over the world.
WDEL News produces weekly features on local health, education, transit/commuter, local business and hi-tech issues.  WDEL also produces weekly profiles of local high school athletes.
WDEL has Delaware's only three-person, on-the-road team of traffic reporters.
WDEL is the only radio station in the state of Delaware that has full-time sports reporters.
WDEL is the only outlet to offer live broadcast and web-based coverage of the Delaware Governor's annual State of the State address, New Castle County Executive's State of the County address, and Wilmington Mayor's State of the City address.
WDEL produces semi-regular "High School Journalists and Communicator" shows – giving local high school students the opportunity to talk about issues in their schools and how "real world" issues are affecting them.
---
2016 included several big stories for WDEL:
Death of a high school student – WDEL provided breaking and continuing coverage of the death of a Wilmington high school student, who was allegedly assaulted by three fellow high school students inside a school restroom.
Firefighters killed in the line of duty – WDEL provided breaking and continuing coverage of the deaths of three Wilmington firefighters who were injured when the floor inside a burning apartment building collapsed. 
Making millionaires with taxpayer money - WDEL's investigative series on a corrupt county farmland preservation program exposes the efforts of the county executive to turn two-politically connected farmers into millionaires.  The series is the result of several Freedom of Information requests, including 100 e-mails and secret appraisals.   Through months of research, investigation, and interviews with conservationists, public officials, farmers, and confidential sources, WDEL's Amy Cherry exposed the deal as a fraud.  After Cherry's reporting, the deal was killed. 
The downfall of an elected official – New Castle County Executive Tom Gordon's final year in office was full of controversy uncovered by WDEL, including secret recordings from his most trusted confidant who was abruptly fired, lawsuits, and a Twitter war in which the politician's daughter was implicated.  WDEL's coverage may have contributed to Gordon's downfall, as he was not re-elected. 
Prominent Developer Avoids Taxes - WDEL uncovered that a golf course owned by the estate of a prominent developer owes more than a half-million in school taxes.  The discovery comes at a time when the school district was going to referendum—asking its residents to pay more while neither they nor the county made any effort to pay what's owed.  The issue brings to light a larger problem of a lack of accountability in county tax collections and a lengthy, unchecked appeals process that allows developers and others to skirt by without making payments. 
Senator Chris Coons hosted a town hall discussion on juvenile justice Monday with U.S. Attor…
WDEL Town Hall Meetings – In the community interest, WDEL produced and aired several community meetings in 2016.  In February, in the wake of the loss of hundreds of jobs resulting from the merger of DuPont with Dow Chemical, WDEL produced "What's next for Delaware?" which included job placement experts to talk about options for those who have been displaced.  WDEL also aired town hall meetings with U.S. Rep. John Lewis on civil rights and U.S. Attorney General Loretta Lynch on juvenile justice.
WDEL ElectionWatch coverage – WDEL provided ongoing coverage from Delaare's campaign trail, including coverage from WDEL reporters at both the Republican National Convention in Cleveland and the Democratic National Convention in Philadelphia.  WDEL aired wall-to-wall continuing coverage on Election and Primary Nights, including our team of reporters at campaign headquarters and an in-studio panel of election analysts.  WDEL also produced almost a dozen political debates, including hosting candidates for U.S. House and Delaware Governor. 
Help Our Kids Radiothon – The WDEL News team was proud to participate in this annual radio fundraiser for A.I. duPont Hospital for Children. Over the course of the broadcast's two days at the hospital, WDEL's news anchors presented compelling stories and interviews with children and parents who have unfortunately needed to use the hospital's services.  At the end of our 25-hours on the air, we are proud to say $330,000 was raised for the hospital – money that is desperately needed as the cost of operating the hospital continues to rise.  100% of the money was being designated to care for children.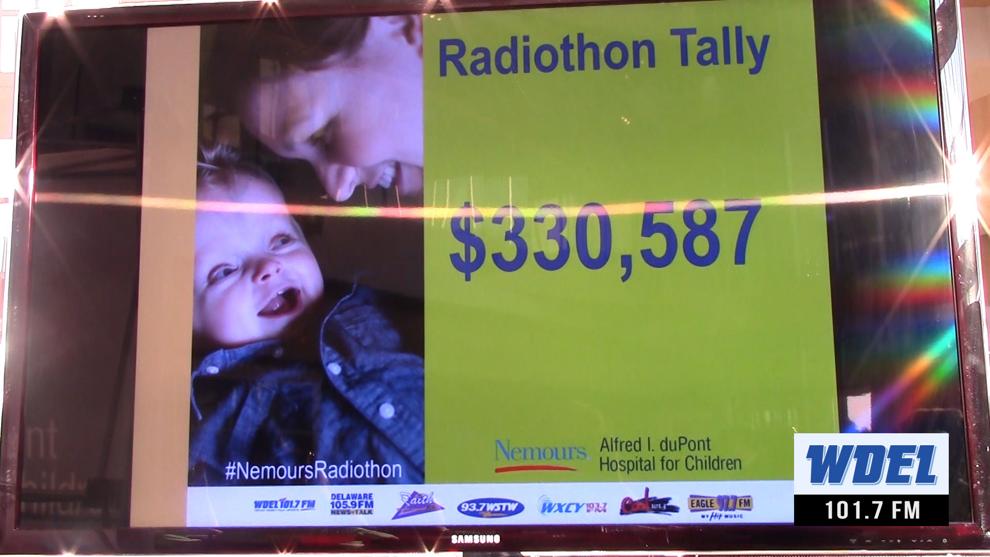 WDEL also prides itself in being a leader in the broadcast journalism community.  WDEL Director of News & Programming Chris Carl is a former Chairman of the Radio Television Digital News Association/Foundation, three-time past-president of the Chesapeake Associated Press Broadcasters Association, past president of the Delaware Coalition for Open Government, and three-time chairman of the Bar-Bench-Media Conference of Delaware.  WDEL reporter Amy Cherry is the Vice-President/Pres.-elect of the Chesapeake AP Broadcasters Assoc. and a former President of the Society of Professional Journalists Delaware Chapter.  WDEL Senior Correspondent Allan Loudell is a vice-president of the Delaware Press Association.
---
WDEL Digital News
WDEL's biggest digitally focused year to date arrived in 2016, with sweeping changes to the backend tools used to provide our listeners and visitors with content, while introducing a future-forward, hyper-responsive site to the consumer, so that those who enjoy our product receive an experience tailored to however they most enjoy engaging WDEL.com
The Homepage
It's cleaner looking, and now 100 percent responsive.
It features a more visually compelling presentation for stories
Toggle-able widgets give on-the-fly media options during breaking events
Some of the most notable upgrades and newest features are available right on the homepage, http://www.WDEL.com. Depending on the device used to visit WDEL, the user will receive a custom view of the content available, from a cell phone screen to 30-inch desktop monitor, and all manner of laptop and tablet between.
A more visual WDEL homepage was designed with a rotating photo mosaic featuring our five biggest stories at the moment splashed above the fold, followed by two customizable rivers of news entering the later stages of its lifecycle. A new carousel featuring WDEL's latest video work gives a visual cue to the break between local news and the CBS national feed and sports sections. In the right rail, while traditional features like real-time MarketWatch and TrafficWatch Twitter updates continue to exist, new improvements include a "Most Popular" collection so visitors can see what other Delawareans are talking about, and the ability to include informational widgets like embedded livestreaming video blocks from YouTube or Facebook, additional Twitter feeds or Moments, or story and page highlights which link to other sections of the site.
WDEL now has a responsive, HTML-friendly homepage which is easily edited on the fly to provide the best information possible to our readers in whatever the method most readily available.
The Content
Embeddable content in support of copy allows evidence to be presented to readers more dynamically than previous iterations.
Storylines are more accessible than ever for readers looking to review the history or timeline of a narrative
WDEL is a leader in live content and multimedia coverage by field reporters on the digital landscape
Some of WDEL's most impressive journalism for 2016 was Amy Cherry's investigative look into New Castle County Executive Tom Gordon's deals with a couple of local farms seeking designation as part of a Farmland Preservation deal, which is highlighted at: http://www.wdel.com/news/farmland-preservation/
The story is deeply investigated, thoroughly documented, and evenly reported. The online content included a number of multimedia elements, including county documents, obtained email collections, and sound and videos from interviews and public debates held during election season, during which time the proposed deals became a hot topic of conversation. The storyline really allowed WDEL.com to flex the new tools available on the updated site, providing an enhanced, engaging experience for readers arriving to view Cherry's supporting assets.
Another example of WDEL.com's newer, multimedia-focused collective abilities came in the form of more team coverage of, ultimately, three firefighters killed in an alleged arson case in Wilmington's Canby Park neighborhood. All of this coverage can be found at: http://www.wdel.com/news/fallen-firefighters/
The new WDEL allowed for faster on-the-fly reporting, mobile uploading, and asset inclusion. This included reporting from the scene all the way through following charges in court brought against the alleged fire-starter, and featured heavy, live, multimedia coverage provided to our viewers, listeners, and readers not just on the WDEL.com collection page, or through our livestreaming audio simulcast, but through a features livestream spanning the entirety of the homepage during the funerals at the Chase Center on the Riverfront, so those who wanted to pay respects and remembrance could participate in the day without being in Delaware in person.
Another example of WDEL.com's newest capabilities in connecting all relevant pieces of information came with the addition of "Collections." These are small, embeddable widgets the present themselves in stories and allow reporters to feature continual content in new or updating relevant front-page stories, to provide greater background for readers.
Examples of these features in action can be found in our coverage of Amy Joyner Francis, in the story rail itself under "Related." Clicking the widget brings the reader to a page that follows a narrative completely, which can be set to collect chronologically, as opposed to most recent first. This type of page allows an unfamiliar reader to catch-up on all the previous information from a thread in the order in which it happened, laying out a story as opposed to some instances where familiarity would be assumed. There are a number of these collections in action, currently, with more examples available with our Baynard Stadium condemnation and revitalization coverage, Political Football, or our tracking of violence in Wilmington for 2017, with the latter case updating to prioritize the most recent stories available, as it is an ongoing theme. 
WDEL Home Integration
WDEL is constantly looking to the future for new storytelling methods
The content delivery methods most desired by readers are being embraced by WDEL
Another significant new inclusion as part of WDEL's digital footprint is its featured status among Amazon's Alexa news updates. Talking to an Alexa product and asking her for Delaware news will feature reports as read from WDEL.com. The reports are generated based on the content found on WDEL.com's news page, and it is also possible to stream WDEL's digital simulcast directly through Alexa, but the feature must be enabled through Alexa's skills. WDEL.com has taken steps to ensure our readers and listeners who want the most up-to-date news and information about our area have that information at their beck-and-call thanks to our included how-to video. Partnerships with Google Home delivery are being investigated.