On Friday, Pilot School in Brandywine Hundred hosted Sydney Picasso - the daughter-in-law of iconic Spanish painter Pablo Picasso.
Ms. Picasso, who is originally from Wilmington, flew from France to talk with students about her family and the importance of art in education.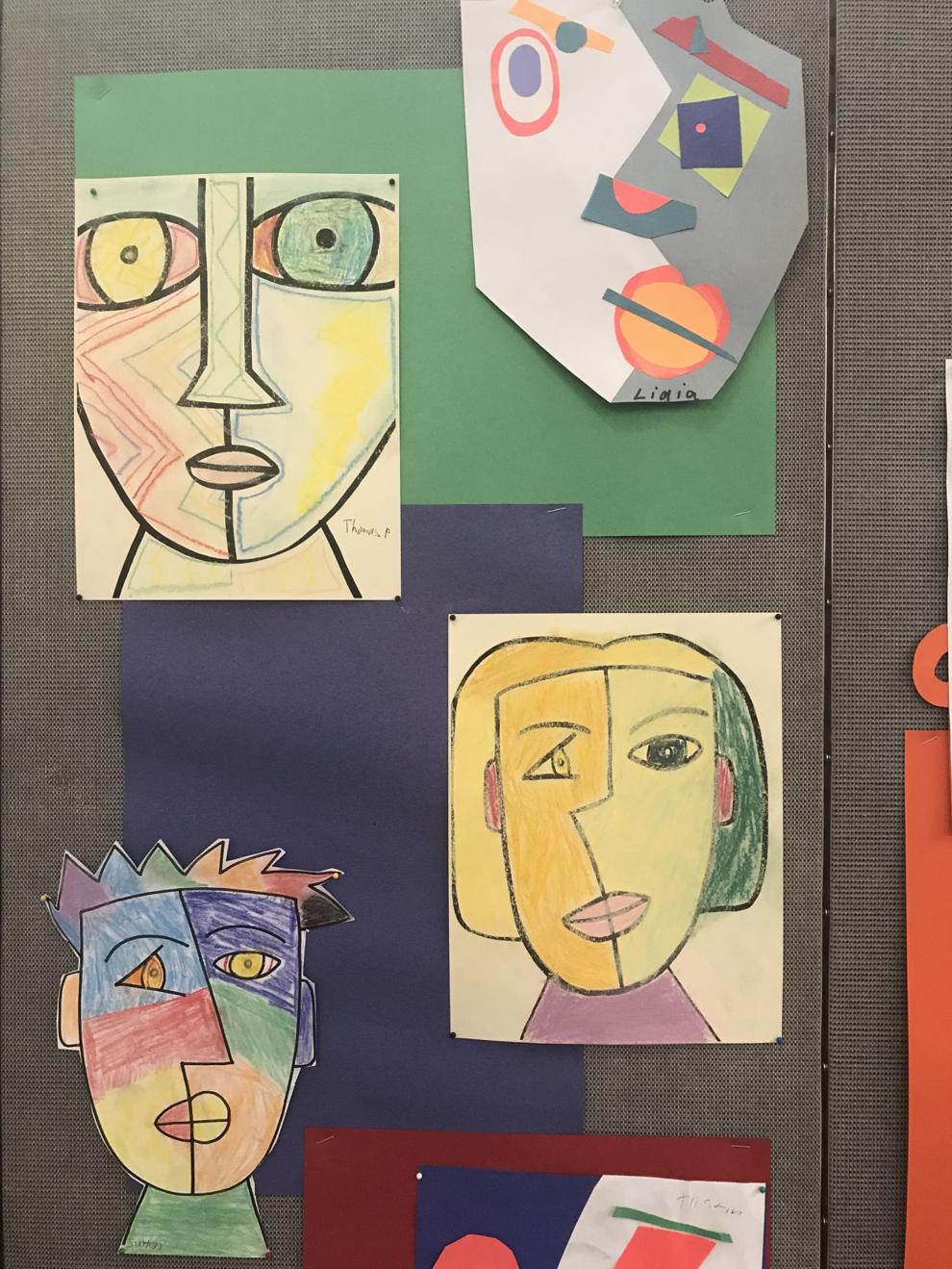 "You don't have to be perfect," said Picasso. "[Picasso's work] shows them that anything goes, and you can pretty much do anything. As you do with little childhood puzzles where you attach the dots, he did a lot of drawings like that."
Picasso said that when her father-in-law ran out of red, he would just use blue and continue on with his work.  His creativity was always flowing.
"Art clearly helps to cultivate a child's creativity, but it also strengthens their problems solving skills, teaches them both how to collaborate and work individually, helps them maintain focus and often give them confidence — all of which are incredibly important life skills," Ms. Picasso said.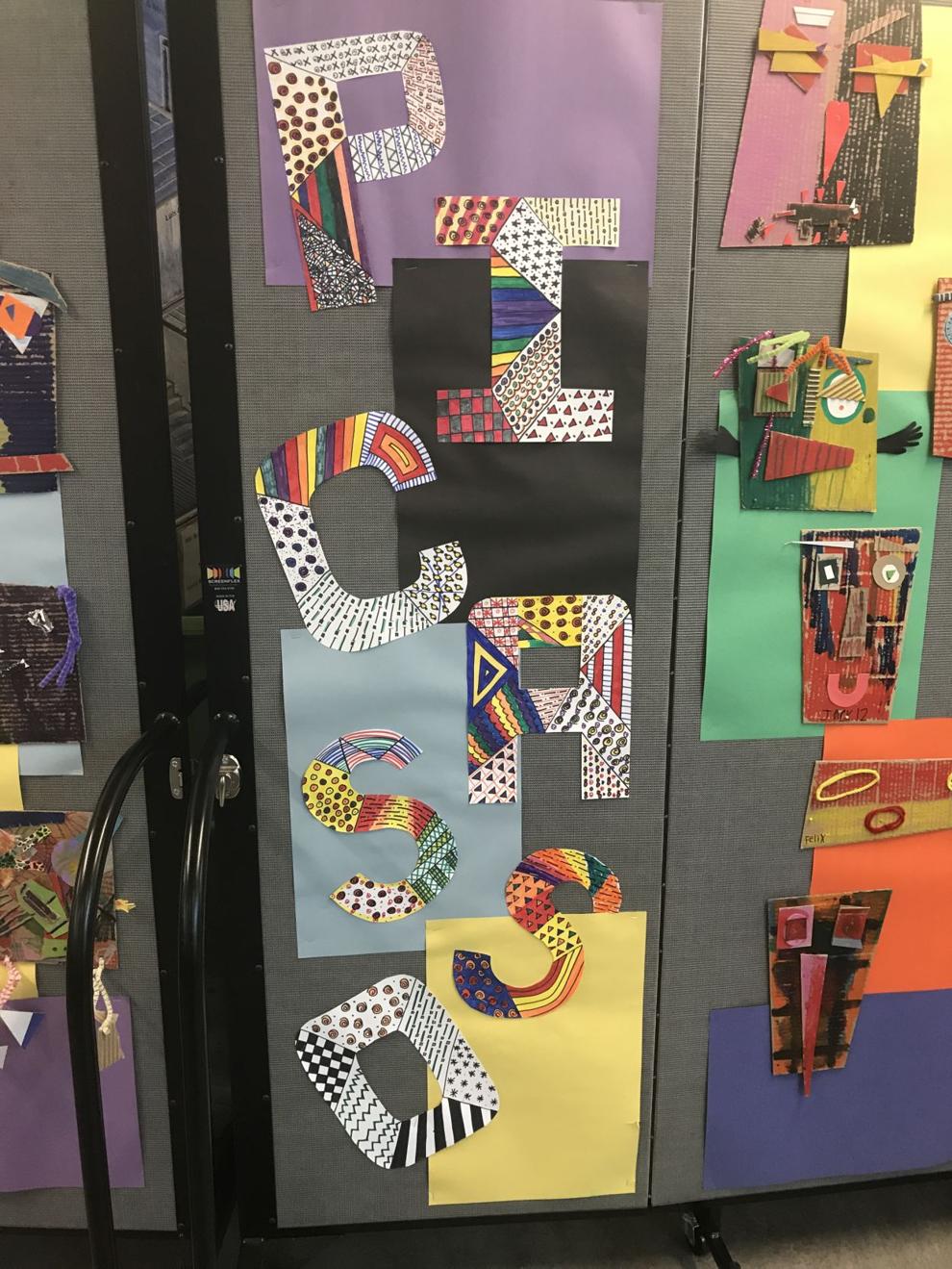 Delaware Art Museum CEO Sam Sweet also talked to the students about the importance of art in life, especially for young children, whose creativity is just beginning to grow.
"When you see somebody who has made something, they are just so joyful because it's been them creating something that they wanted to make," said Sweet. "And it's also a way for them to communicate to other people because then they can say, 'this is what this is, this is why I made it, and this is why you might want to look at it more carefully.'"
During Friday's event in the school's indoor rock amphitheater, students were constructing a giant Picasso display, which involved forming previously cut and painted pizza box pieces—saved by the students from lunch—into giant abstract Picasso-inspired faces.
Ethan Halabey, 9, said that art is his favorite subject because he loves to be creative, and art allows him to take anything and turn it into something.
"It is very inspiring [to meet Ms. Picasso]," said Halabey. "That is basically a once in a life time experience."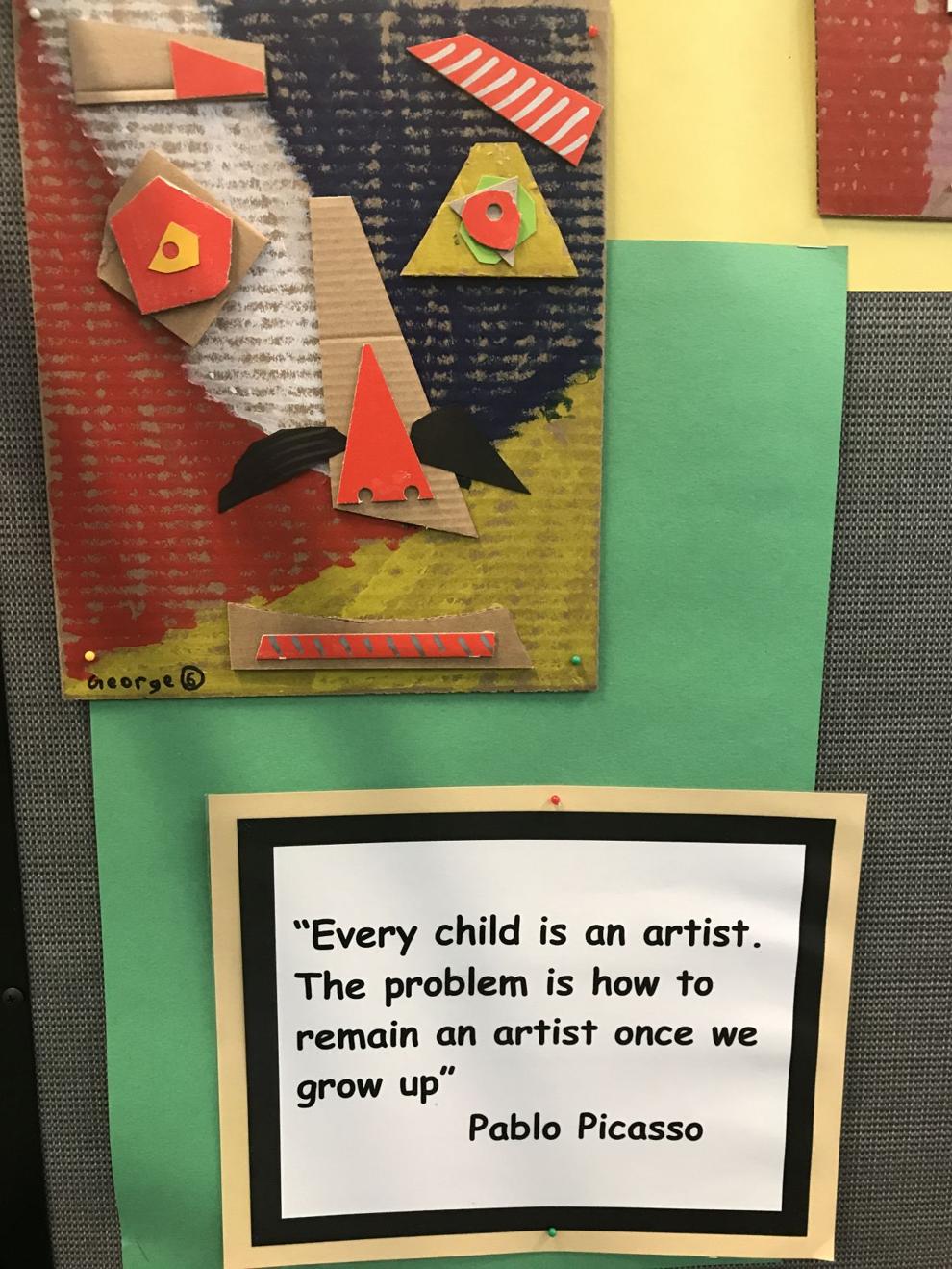 Siobhan Lucey, 11, was amazed to hear that Ms. Picasso grew up and went to school in Wilmington—just like her.
"It is amazing to think that she actually lived here when she was a kid, which I had no idea," said Lucey "It motivates me to know that Picasso had hard times too and that everyone has hard times."
The artist Picasso once said, "Every child is an artist. The problem is how to remain an artist once we grow up."