Presidential hopeful Joe Biden is undoubtedly getting ready to reveal his pick for vice president.
Hush hush preparations were underway at the Hotel du Pont in downtown Wilmington, as workers darted in and out of side doors working late Monday night, The New York Times reported.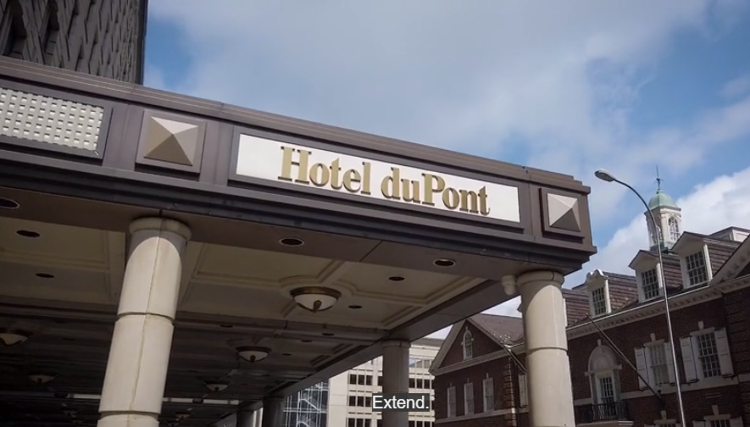 Workers from companies that have frequently appeared on Biden's federal election commission records were also seen outside the prominent downtown hotel, the newspaper noted.
The Hotel du Pont is also where Biden announced his 1972 Senate candidacy.
Biden has interviewed his top choices either in person or remotely. Last week, for example, Michigan Gov. Gretchen Whitmer flew to Delaware to meet with him in person. Other meetings have either by telephone or video conferencing, said the people familiar with the process who were granted anonymity to speak frankly about the ongoing process.
There are ongoing discussions between the vetters, the Biden campaign and other Democrats. The four on the vetting committee are Delaware's own Rep. Lisa Blunt Rochester. former Sen. Chris Dodd, Los Angeles Mayor Eric Garcetti, and Biden lawyer Cynthia Hogan.
Aides to several of the contenders, including Whitmer, former National Security Adviser Susan Rice and senators Tammy Duckworth, Kamala Harris and Elizabeth Warren declined to comment to CBS on Monday. 
Biden plans to accept the presidential nomination from the Wilmington Riverfront next week. CBS reported his staff was seen checking into hotels next to Frawley Stadium, where they said he's expected to deliver formal remarks during the Democratic National Convention next week.
A senior staffer told CBS the decision on his pick for vice president remains a closely-guarded secret.
"Honestly, they've done a pretty remarkable job of keeping this fully under wraps internally," said the staffer.