Dover Police have arrested one man and are seeking two more in connection with a shooting in April
They handcuffed 21-year-old Rayquian Horsey Tuesday, June 1, after he reported to probation and parole.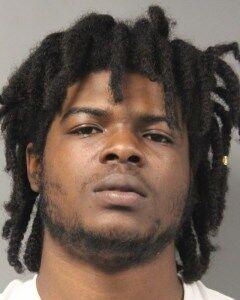 Police said Horsey shot at a woman who was driving near Kenton and Walker roads on April 27. Police said the victim was leaving a gathering for a recent murder victim at a nearby cemetery when the drive-by shooting occurred at 12:45 a.m. She wasn't hurt, but her vehicle sustained damage.
Horsey faces charges of possession of a firearm during the commission of a felony, possession of a firearm by a person prohibited, conspiracy, and illegal gang participation.
Police are still looking for Sadique Ingram, 20, and Lamar Howard, 18 in connection with the shooing.