From new shower facilities to mobile office spaces, 15 EDGE Grant recipients had a wide array of ideas for how they'd like to invest their aid back into their small businesses to improve their offerings for Delawareans.
Gertha "Gigi" Jean, of Seaford's One Way Insurance Group, was one such recipient Thursday. The organization was awarded a $25,000 Encouraging Development, Growth, and Expansion (EDGE) Entrepreneurial Class grant they intend to use to purchase a van.
"We're going to use it for a mobile office, to reach more clients and also to provide financial literacy to the community in English, Spanish, and Haitian Creole," Jean said. "It helped us out a lot, because it catapulted us to expand our business, to reach more clients, to help our community more. So this helped us out a lot."
Since the program's inception in 2019, its awarded more than $2.75 million on a budget-considered basis, in $25,000 and $100,000 increments, with non-STEM, Entrepreneurial Class businesses eligible for the former, and  STEM-focused companies eligible for the latter. The state reviews a businesses budget and provides grants on a 3-to-1-dollar match.
This year, though, was special, according to Delaware Division of Small Business Director Jordan Schulties. 
"This was the most diverse class we've ever had apply for EDGE Grants. So we're really proud and excited to see that," Schulties said. "Out of our winners, all of our STEM winners were either women- or minority-owned businesses, and out of our entrepreneur class, seven out of 10 were women- or minority-owned. So we're really proud of that really excited to support their efforts."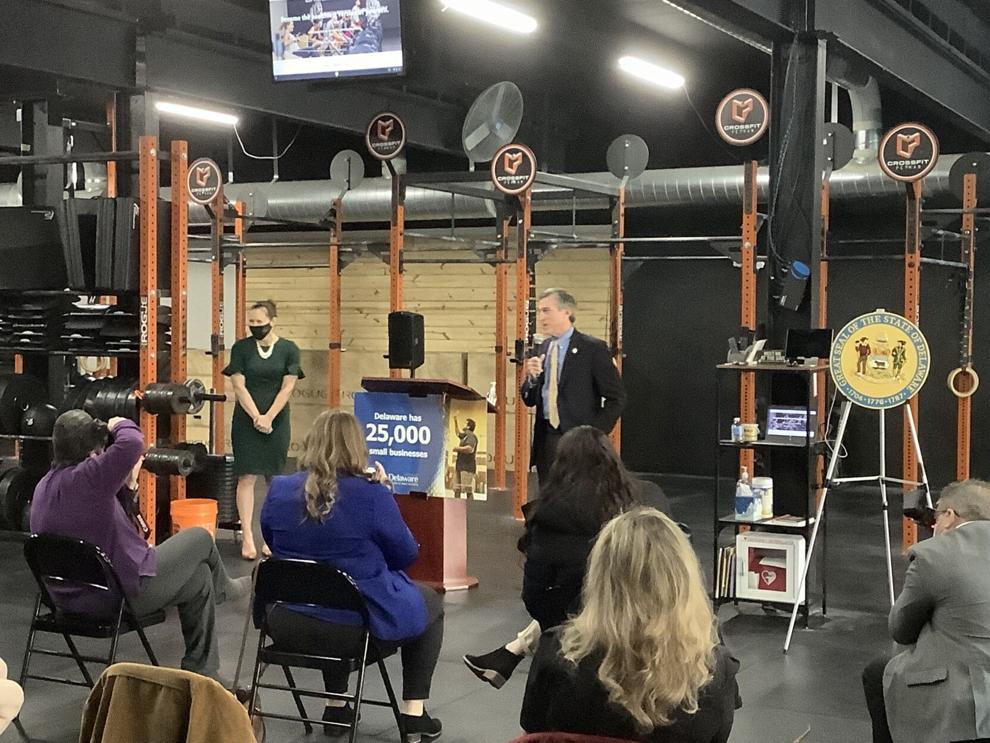 Roughly 100 businesses apply for the grants each year, Schulties said, and this year, 23 finalists gave presentations before a panel of judges in mid November before selections were made. Businesses must be younger than five years of operation, and employ no more than 10 individuals to be eligible. 
The program is just a way to protect the economic backbone of the state, said Gov. John Carney. 
"I've been doing this now as an elected and appointed official and public service in Delaware for about 30 years," Carney said. "One of the things that we've struggled with all along is how do we support small businesses? Because we know that they're the engine of job growth in our state."
Each small business faces its own unique set of challenges, Carney said, making broad, sweeping approaches less helpful. In addition to their personalized hurdles, the COVID-19 pandemic impacted everyone across the board. 
"Small businesses have shown more resilience than anybody in our state...Such incredible resilience. As we're accelerating, hopefully, out of this COVID pandemic, small business, again, is kind of leading the way," the governor said. "[This program,] essentially, is what the title says. It's giving a small business the edge, so that they can take the next step."
Thursday's event was held at Middletown's CrossFit Petram, which was awarded a grant to install a pair of showers inside the gym, as well as an infrared sauna and athlete recovery tools. The grant will let the gym give their customers an enhanced experience for what owner Chris Townsend said he wants to be their best hour of the day. 
"We're just super excited. With the grant funding to be able to invest in our facility," Townsend said. "We're just super honored and grateful for this amazing opportunity."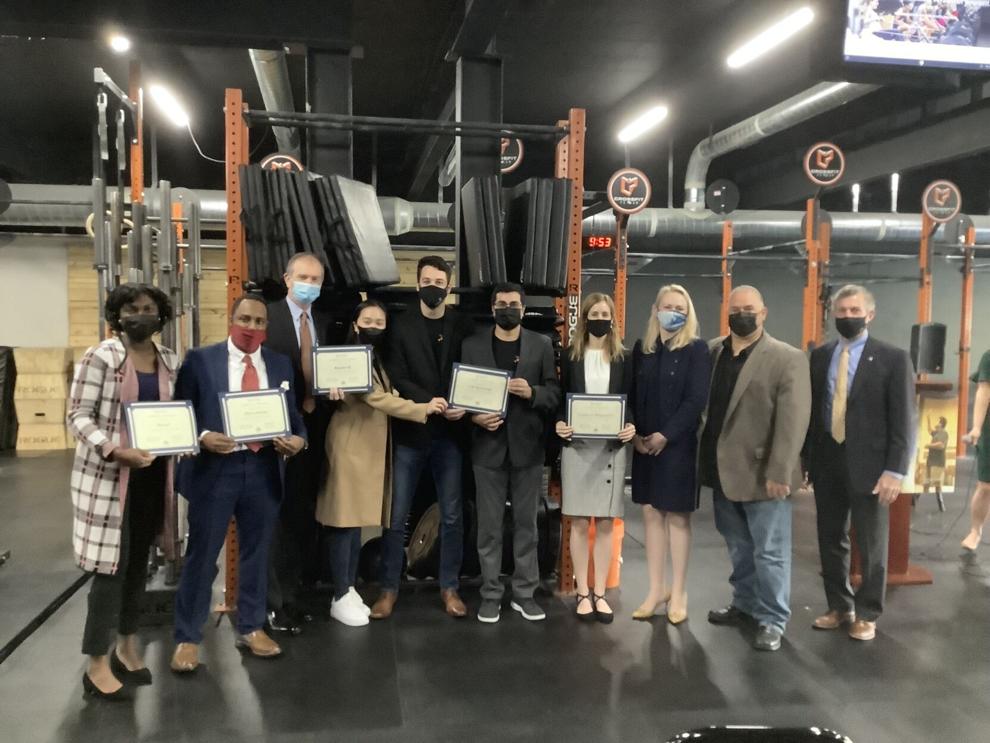 The complete list of winners included:
STEM Class:
ENTREPRENEUR Class: