Doctors and nurses on the front-lines of the COVID-19 pandemic at the state's largest healthcare provider join 750 Delawareans who received the Pfizer/BioNTech vaccine in the first week. Delaware received 8,775 doses of vaccine in its first shipment.
ChristianaCare nurse anesthetist, Michele Du, was grateful to be among the first on their large staff to be vaccinated.
"I am so happy that I'm able to get vaccinated and blessed," she said.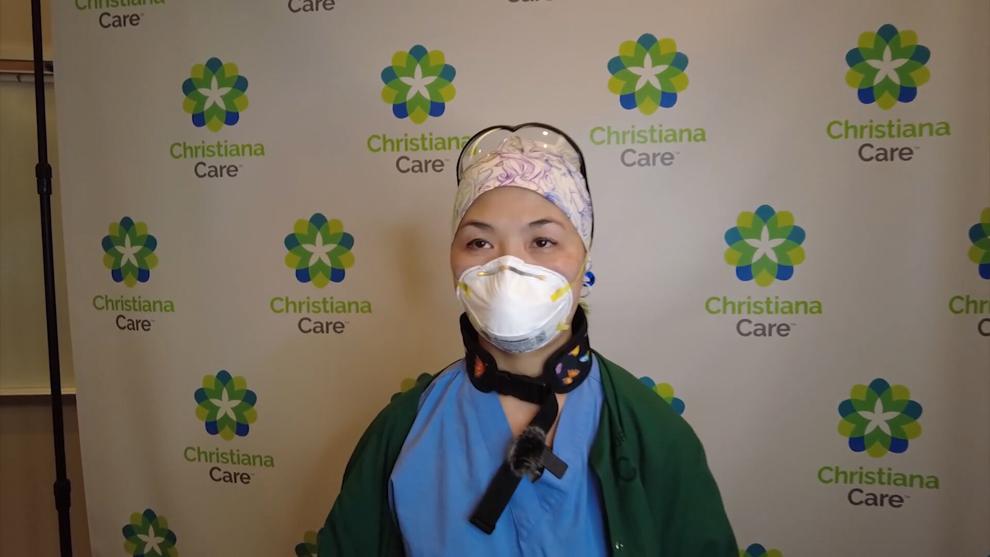 She said it felt like a flu shot, and she has a little bit of soreness at the site of injection, a common side effect. Overall, public health experts have said the vaccine is well-tolerated with most suffering minimal, if any side effects. Symptoms can include soreness at injection site, headache, or fever.
Du said she didn't have concerns before rolling up her sleeve.
"Not really concerned, I do trust the vaccine and all the trials."
The FDA has said the Pfizer vaccine has an efficacy rate of 95% and was tested on tens of thousands of Americans in clinical trials. But the vaccine doesn't take the place of infection control measures like hand-washing, social distancing, and mask-wearing.
"I'm still wearing my mask and all the protection that we're required to wear, but I feel safe," Du said.
In addition to feeling safe, Dr. Marci Drees, Infection Prevention Officer and Hospital Epidemiologist at ChristianaCare, stressed the vaccine is safe.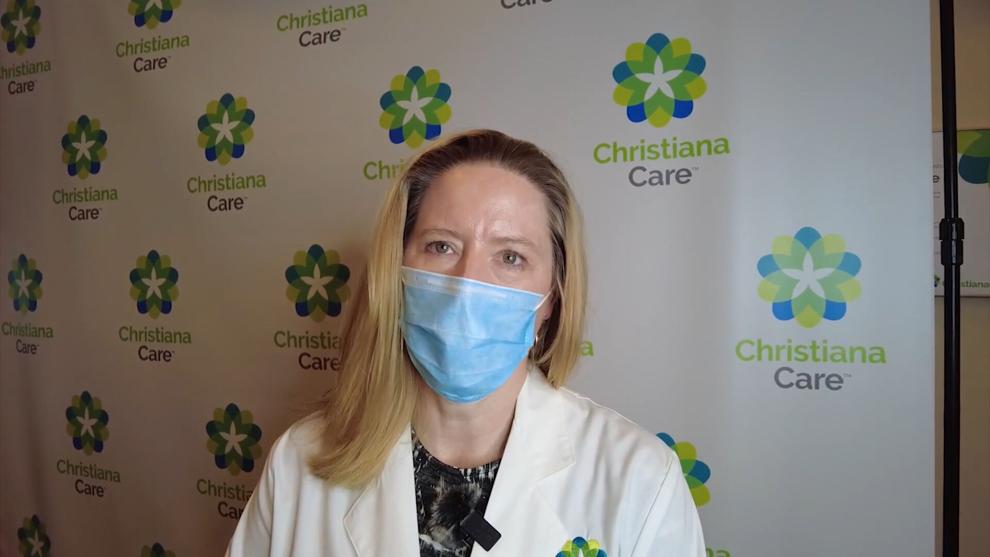 "There's so many things out in our environment--fast food, junk food--there's things that we put in our body every day that are less safe than this vaccine," she said.
Drees and others called this a notable day in the hospital's history.
"This is a huge day, we're so excited to be starting off on this journey," she said. 
"This day is huge. I am so excited. Today represents the beginning of that journey to the light that is now there at the end of the tunnel," said Dr. Janice Nevin, President and CEO of ChristianaCare.
Nevin said when it's her turn to get the COVID-19 vaccine, she'll gladly roll up her sleeves.
"Because I know it's the most important thing I can do to respect the incredible work of our caregivers over the last months, the incredible work that they're continuing to do, and I know it will keep them safe and keep our community safe," she said.
Over the course of the next several months, ChristianaCare Chief Operating Officer Sharon Kurfuerst said they're committed to ensuring all caregivers who want the vaccine will have the opportunity to receive it. For now, the process has been randomized among front-line staff.
"All of our direct bedside caregivers and all of our support staff, who support those who provide direct patient care--environmental services, patient escort, dietary, we've put them all in a pool and randomly pulled name, and we'll keep cycling through that randomization over the next couple weeks," said Kurfuerst.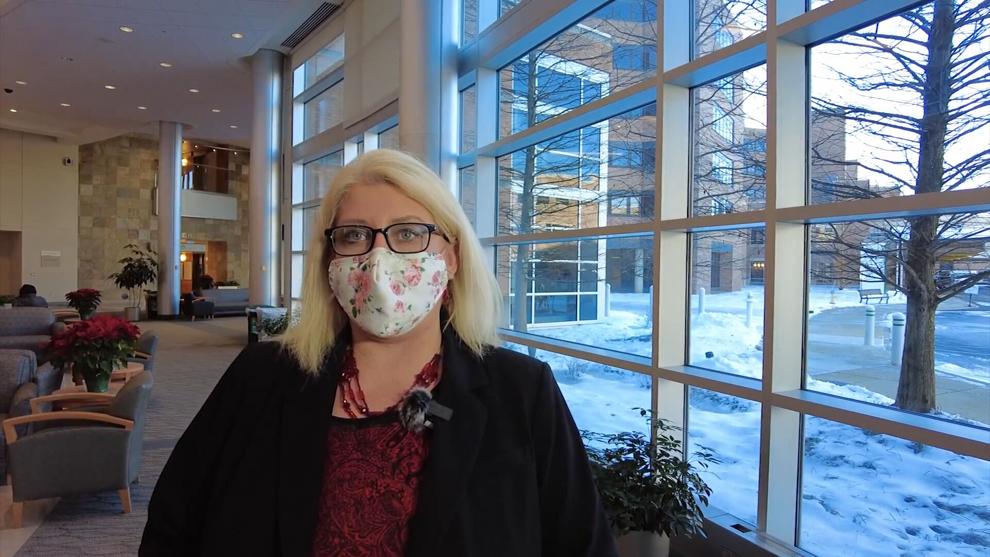 Under the FDA's emergency use authorization, the vaccine cannot be made mandatory.
"But we are strongly encouraging all of our caregivers to receive the vaccine; it's safe, it's effective," said Kurfuerst. "By using or receiving the vaccine, we want our caregivers to feel very confident in the care they deliver and deliver safely to our community. It allows us to deliver care more safely, it protects our visitors; it protects our patients, and it helps us protect each other while we're delivering care to the community."
Nevin called the vaccine a long-term solution to managing our way out of the pandemic.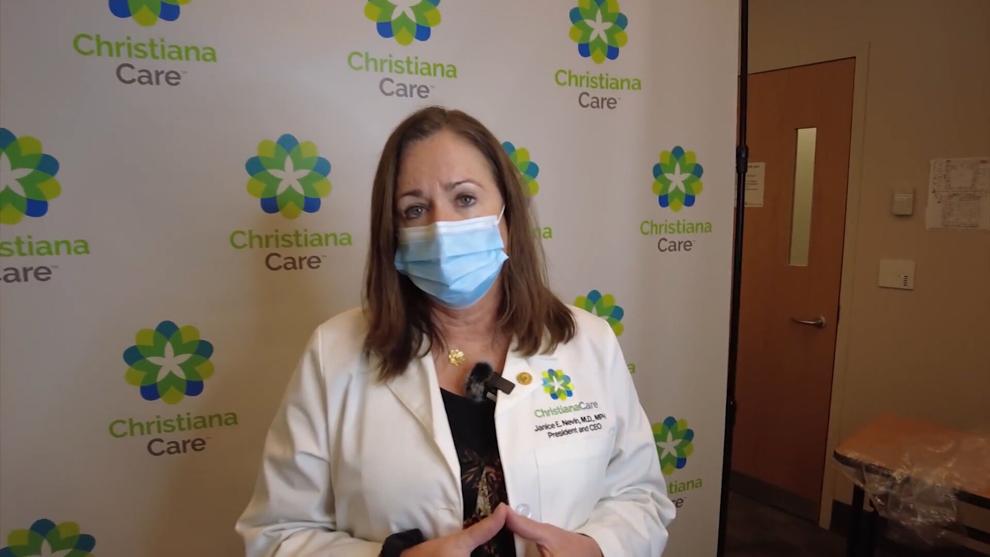 "It is absolutely imperative that we stay in the fight. It will actually help the vaccine be more effective, if we can manage spread of COVID in the community," she said.
While Nevin said she's confident the hospital can handle this latest surge in coronavirus cases, the upcoming holidays do worry her.
"We saw the impact of the Thanksgiving holiday--that's really what has driven the rise in numbers these last few weeks. We've got to do a better job through the December/early January period so that we can make sure we can continue to care for people," she said.
She said ChristianaCare is making adjustments to accommodate COVID patients, but also to manage ongoing healthcare needs in the community. Staffing remains the largest challenge. 
"We have to be able to care for emergency surgeries, trauma, heart attacks, and strokes," she said. "We are doing, I believe, and I'm inspired by our people, a great job of not just managing the increased number of patients. Our caregivers have been extraordinary throughout the pandemic, willing to roll up their sleeves, work in a different place, do something different in terms of skillset."
"I am confident that we will be able to manage what comes our way," she said.