Carrie Leishman of the Delaware Restaurant Association could not hold back her joy just hours after Governor John Carney's announcement that seating restrictions in Delaware are being rolled back on May 21, 2021.
"It is a 14-month welcome piece of news for this industry that has struggled so much during this pandemic."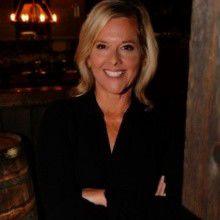 Since pandemic restrictions were first put into place last March, Delaware's restaurants have gone through a series of fire code-based restrictions, along with having to hold to CDC recommended distancing protocols. That number will drop from six feet to three feet in 17 days.
"The six-foot social distancing in restaurants was a real hardship for those smaller neighborhood restaurants. In some cases could only seat 20 people, so the fact they are asking restaurants to maintain a small social distance really is so much better. It allows them to put 50% more tables inside their restaurants."
Leishman said the news came as restaurants continued to try to simply survive with the diminished capacity in an industry where profit margins can be tight even in the best of times.
"This industry is currently living on subsidies. Without the financial help from the government--both from the federal and state grant programs--so many more of our restaurants would have gone under. Now, we're seeing restaurants really trying to come back because everyone wants to go out and dine now that they're getting vaccines."
That's not to say all restrictions are gone. Restaurants will still have the three-foot distancing rule in place, and for indoor dining, masks will still be required when customers are not at their tables, something that has frustrated some diners.
"Can you imagine for our young hostesses and servers that are bringing guests in and they're really struggling with all of these restrictions? We're asking for people's patience as they're working with our restaurant industry because they really are doing their best to keep you safe."
Leishman said another reason the three-foot distance is good news, is that in many ways, it was close to an industry standard already.
"Restaurants are always providing some sort of distance to provide ambience in the restaurant. I really think the restaurant industry--even though it's not perfect--can really work within these guidelines."
Leishman also added that Delaware's restaurants are simply grateful that even though many diners had to opt for take-out or longer waits due to diminished capacities, they didn't completely alienate their establishments.
"I think the restaurant industry really wants to thank its customers more than ever because if it wasn't for the community who wrapped their arms around and embraced restaurants the last 14 months, many of them would not have survived."