Charges have been dropped against two inmates who were scheduled to be tried in the fall in connection with the 2017 riot at the James T. Vaughn Correctional Center in Smyrna.
The Delaware Department of Justice's announcement Wednesday comes after several trials failed to yield convictions for the murder of correctional officer Lt. Steven Floyd, who was found handcuffed and face down in water, dead, following the riot.  
"It was a difficult decision, but in our estimation, after seeing that three trials resulted in some convictions, but the vast majority of people tried were not convicted--most recently Roman Shankaras not convicted of anything--it really would've been a futile endeavor to go forward with any more trials," said Attorney General Kathy Jennings told WDEL in an interview.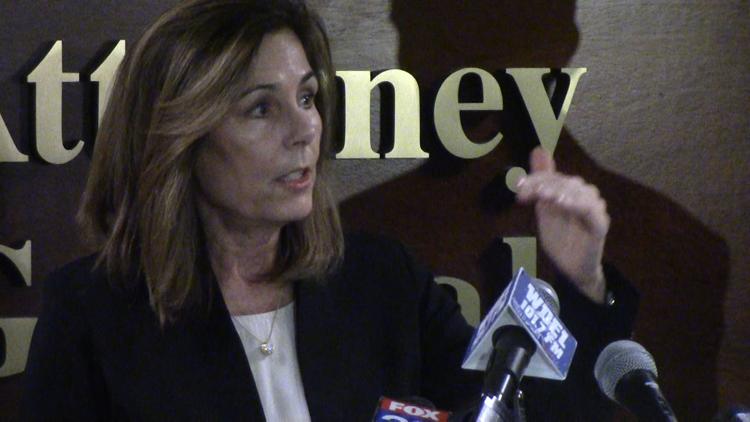 The Delaware DOJ said three juries have shown that proving beyond a reasonable doubt who was responsible for the murder of Lt. Steven Floyd's death isn't possible.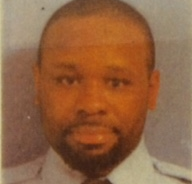 The decision also comes after the Delaware DOJ dropped charges against six inmates in March, following the second trial, wherein no convictions were secured. 
"The prosecutors and the investigators believed that they could meet the criminal justice system's highest burden of proof. Three trials later, it became obvious to us that the result was just not going to be different if we went forward again, and so, it's incumbent upon us to analyze the cases realistically to understand the limitations that present themselves and the kind of evidence that built the case. There were convictions, initially, but with time it became less and less likely," said Jennings.
Charges are being dropped against several inmates who were scheduled to head to trial later …
Prosecutors, whose efforts Jennings called "herculean", had very little physical evidence to rely upon--much of it destroyed by fire and water in building C.  Instead, they were forced to rely on contradictory inmate testimony, which Jennings said presented a serious challenge.  Going into this, she said, was always going to be one of the hardest cases to for the Delaware State Police to investigate and for her prosecutors to prove.
In Shankaras' solo trial last month, it was revealed that makeshift weapons had been found inside Building C, more than two years after the riot. 
"The only witnesses who could have testified to what happened were inmates with convictions for serious offenses, and that's what our prosecutors had to present, and so they believed the people who came forward and who testified, but the jury obviously, each jury views as inmate witness with some skepticism, and as a result, by the last trial, it resulted in an acquittal," Jennings said.
Given the lack of evidence, Jennings weighed in on whether charges should've been brought in the first place.
"I'm not going to second guess anybody in this case. I believe that the Department of Justice, at the time, felt that there was credible evidence that met their ethical burden of going forward; that is they believed that the evidence could result in a conviction, when they presented it, and indeed it did, in two cases," she said. "So I'm not going to second guess their decisions. I'm really here to decide what to do; I'm dealing with the here and now and the futility of going forward at this point."
When asked whether the DOJ had indicted the right people in this case, Jennings paused before answering.
"We believe that the prosecutors and investigators who handled this case were meticulous in their determination that they had identified the people involved in the riot, and in the wrongdoing, generally, and I think it is fanciful and wrong to second guess.  I believe that they did as thorough a job as possible under the very difficult circumstances they faced."
Only inmate Dwayne Staats was convicted, in the first trial, for the murder of Floyd, after he admitted to plotting the riot on the witness stand. During the same trial, Jarreau Ayers was convicted of riot, kidnapping, assault and conspiracy. Subsequent trials have otherwise resulted in acquittals or a hung jury.  
"I don't think that the family of Lt. Floyd or any of the living victims in this case really need to have another trial occur with the same outcome," said Jennings. "So we have to do the tough thing, which is to examine where we are and honestly say, it does not merit going forward at this point because the result's just not going to be different."
Shankaras, the only inmate acquitted in the riot to have since been freed from prison, criticized the investigation, calling it "horrible." In an in-depth sit-down interview with WDEL, he said prosecutors and investigators should feel "ashamed and guilty" by their efforts. He had called for charges against inmates, Lawrence "Smoke" Michaels and Alejandro Rodriguez-Ortiz, who were scheduled for trial until now, to be dropped.   
He said he's happy the charges were dropped, but described that happiness as "limited."
"What's the difference from now and several months ago?  No witnesses changing, actually they got more witnesses; they got more people making more statements; they got more investigation, them finding more weapons, and testing them for DNA, so it seems like they continue progressing with the investigation and getting more witnesses and new witness statements, so and they dropping it.  So what's the difference between several months ago when they had less?  It was still that same quality of people," he told WDEL.
The decision comes too little too late for him.
"Way too little late and too late for a couple more people that had to go through this stuff, as I did, continuously go through it now being in another prison, being locked down...as if they committed everything they was [sic] indicted for," he said.  
Roman Shankaras said he's tired of hearing that he beat a murder charge in the death of Lt. …
Prosecutors had also come under the microscope for offering a deal to the state's star witness Royal "Diamond" Downs. They insisted no other inmates were given deals in the case, but Shankaras said even a "hope" for a better life behind bars or a modified sentence was enough to get inmates to say anything, even if it wasn't true, on the witness stand. 
The Delaware DOJ stressed prosecutors John Downs, Brian Robertson, and Nichole Warner are "among the best in the office."
"I think it's fair to say that they completely understand why we are not going forward and beyond that, I don't want to speak for them; they completely understand. They worked really hard, and this case is what a year and eight months old now, and that has consumed their lives, their professional lives, their non-professional lives, and so it's not easy to say, 'we're done," Jennings told WDEL.
Shankaras said prosecutors don't even realize the power of their discretion.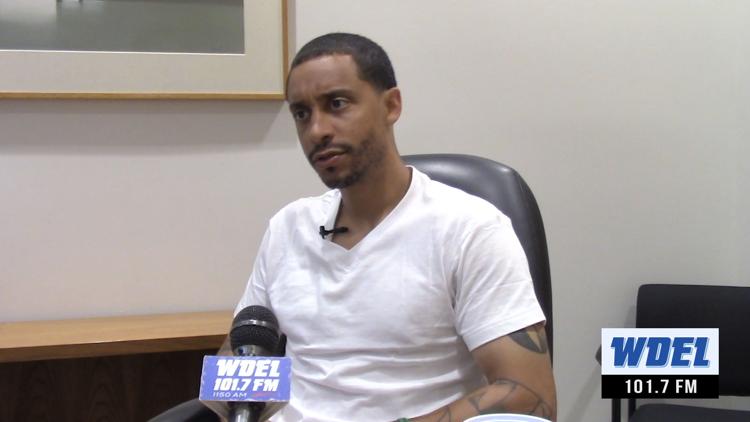 "I believe that they become so immune to their authority...that they're not conscious when they do violate that discretion or abuse that discretion," he said. "It's just they've been doing this for one way for so long that I don't believe they understand what was actually wrong," Shankaras said.
But the DOJ rejected that idea.  
"Prosecutors offered no favorable treatment in exchange for that testimony, and the inmate witnesses not only risked their own safety but lost out on opportunities for counseling or work programs because they had to be housed apart from other inmates," said the Delaware DOJ in a written statement. "The trial team appreciates their willingness to try to help bring justice in these cases, and rejects any implication that any witness was pressured to testify."
Shankaras wants to see those who were acquitted or had the charges dropped be credited for "good time" since the riot. The Delaware Department of Correction policy can lead to early release or privileges behind bars.  
"Almost three years, they say, it's just dead time, idle time, day-for-day, nothing's changing, and you ain't earning nothing," explained Shankaras. "What about the opportunity they had to get time shaved off their sentence had they been in a regular position?"    
State Prosecutor A.J. Roop called that a DOC administrative function, that the attorney general's office would not be involved in determining.  
"We still have to keep in mind here, although we didn't meet our burden, that doesn't mean that something didn't happen in this case...we have the highest burden of proof, which is beyond a reasonable doubt. When we don't meet our burden or decide that we can't meet our burden, that does not mean that we don't think something happened, it just means we can't reach the level of proof that we have to operate on ethically," said Roop in an interview with WDEL.
Delaware Department of Correction Commissioner Perry Phelps said he knows the DOJ's decision to dismiss the remaining charges wasn't reached easily.  
"The Department of Correction admires the perseverance and commitment demonstrated by the prosecutors and respects the resolution of the case. The DOC Family will continue to honor the life, service and legacy of Steven Floyd and will ensure his sacrifice is never forgotten," said Phelps.
Correctional Officers Association of Delaware president Geoff Klopp said he's frustrated beyond words.
"The justice system is supposed to work differently than this, and it's just hard for me to believe that this is going to be the final result of someone being brutally murdered in a riot in a prison, but it's where we are," he told WDEL in an interview.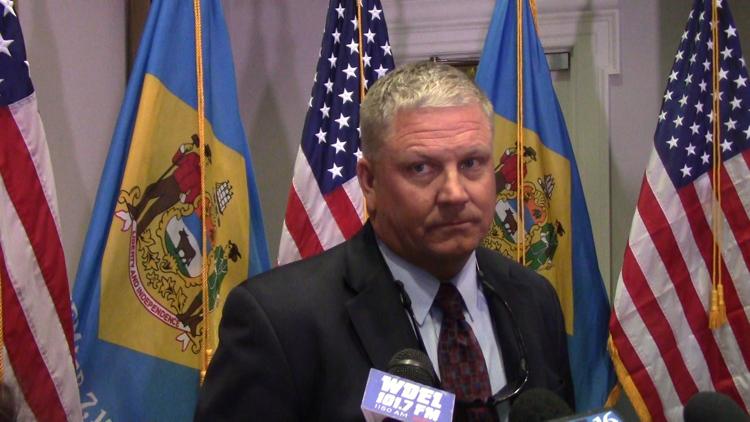 He said while reforms within Delaware's prisons since the riot have improved correctional officers' quality of life on the job and made conditions inside the prison safer, his officers still fear a lack of justice in this case.
"Correctional officers are very taken back and fearful that if something terrible was to happen to them, the same outcome could come to fruition, and it's not a good feeling," said Klopp.  "The fact that we're unable to hold somebody accountable for this heinous act is, I just don't even quite understand how it's acceptable."  
Governor John Carney said while he understands the challenges in this case, he's not satisfied with the outcome.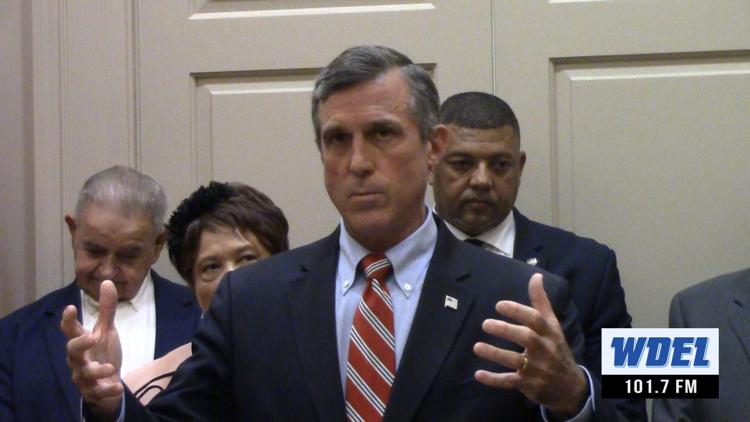 "I am extremely frustrated and upset with this outcome. We have hoped all along that these prosecutions would bring some measure of justice for the family of Lieutenant Floyd, for all of the victims of the events of February 1, 2017, for their families, and for their fellow correctional officers," he said. 
He called this a "difficult" two years for correctional officers, but remains confident that reforms put in place following the riot are working. 
"Since February 1, 2017, we have been focused on improving the safety of all of our correctional facilities, modernizing equipment and training, and making investments that will help us recruit correctional officers to do one of the toughest jobs in state government. We will remain committed to that work moving forward."
Attorney Tom Neuberger, who represented the Floyd family as well as correctional officers injured in the riot, in a civil lawsuit against the state, which was ultimately settled for $7.55 million in December of 2017, called the task of securing justice "impossible."
The Delaware Department of Correction has settled a lawsuit brought by family of a deceased …
"Our prior AG had to rely on the oral testimony of convicted criminals.  No jury would ever regularly convict all the murderers and their co-conspirators on such oral testimony which was riddled with inconsistencies and unreliability. Also, as convicted felons they are assumed to be liars under the rules of evidence," said Neuberger.
Following Shankaras being cleared of all charges, Neuberger had harsh words for the prosecution, calling them "inept" and "outclassed three times now." He also called on Attorney General Kathy Jennings to clean house in her homicide unit.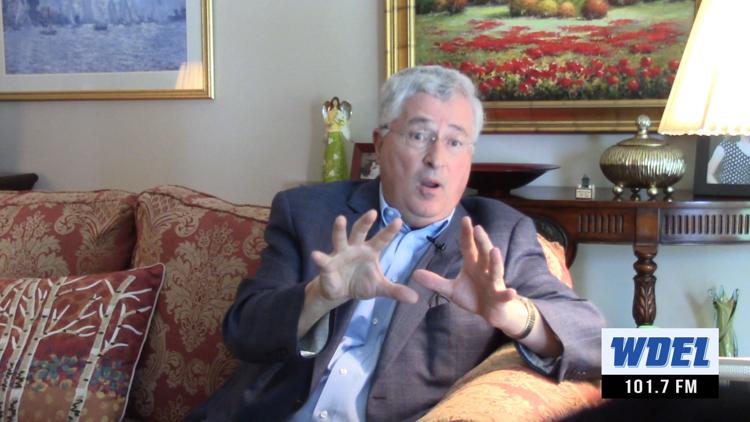 "The state needs new blood, big league players, not minor leaguers, who have been constantly out played and out classed by criminal defense lawyers," he said following the third trial. 
After the department's decision Wednesday, to drop all charges and not proceed with further trials, Neuberger said he's "satisfied" that justice was attempted for all clients.  
"Nothing more can be down by our new Attorney General, Kathy Jennings. There cannot be justice for the loss of Stephen Floyd's life in our criminal courts," Neuberger said. "The only justice he received was in the civil courts against the state for allowing his death to happen."