A single mother in need, who has twins with autism and lives in New Castle, had a super skillet pasta meal roll up to her door Thursday in DoorDash's one millionth delivery to those in need.
"She is certainly, certainly, certainly in the band of folks that there are days you can't get out the door for anything, right? Let alone for food," said Food Bank of Delaware President and CEO, Cathy Kanefsky.
Since June, locally, DoorDash's Project DASH and the Food Bank of Delaware have worked together to deliver food boxes to nearly 500 homes within a 15-mile radius of the Food Bank's Glasgow facility.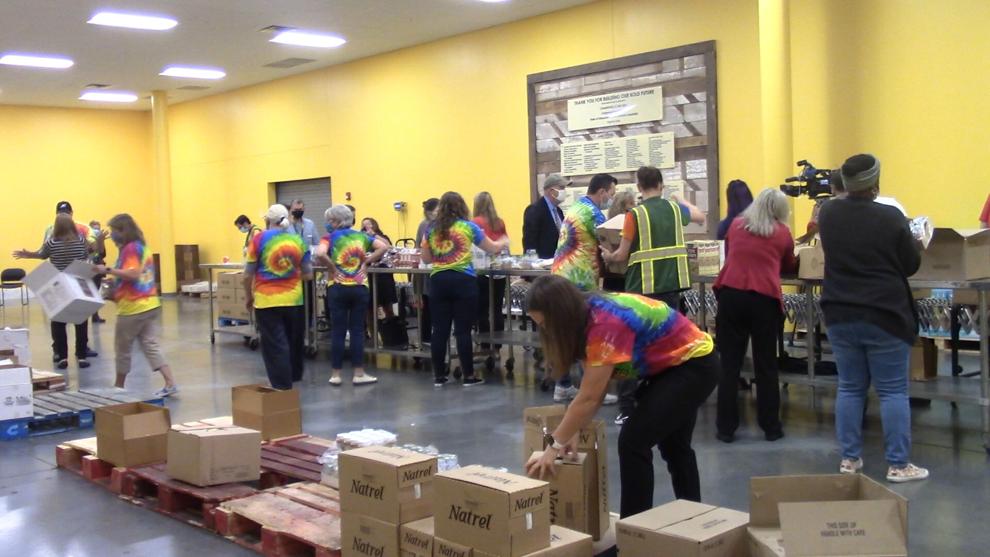 Kanefsky called their partnership with DoorDash "critical," particularly during the COVID-19 pandemic as some, she said, "fell through the cracks."
"We know so many of our neighbors in need can't get to us; they're homebound; they lack transportation; they have unreliable transportation or they can't afford to get gas to put in their car to have the transportation they knew yesterday."
Project DASH partners with food banks and food pantries across the country to deliver to clients and neighbors they serve. They operate in 900 cities across the country, but chose to celebrate their milestone delivery in Delaware, said Brittany Graunke, director and general manager of government and nonprofit for DoorDash. 
"Project DASH has completed one million deliveries," she said to applause. "If you do the math, which we did, that resulted in 21 million meals, approximately, that have been delivered to individuals that are served by food banks and food pantries across the country.
Graunke said the deliveries are just like any other DoorDash deliveries.
"It's providing the convenience of delivery to people who don't often have that luxury or that convenience," she said. "It reduces the stigma of receiving charitable food and can also kind of normalize, and hopefully, increase awareness and access to be able to reach out for food for individuals who might have times that they need it."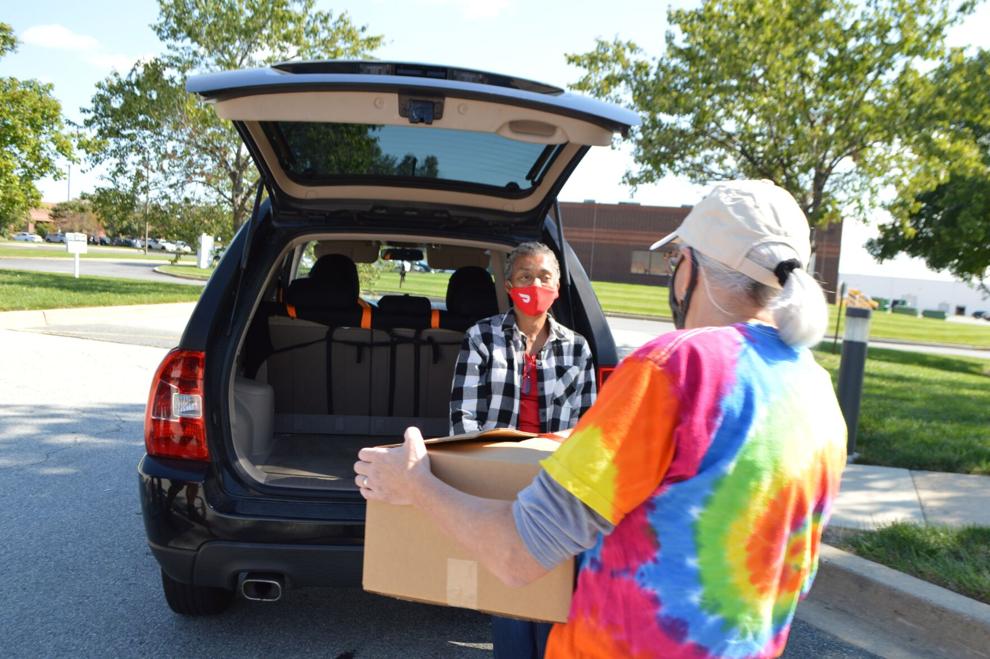 The millionth food box was packed by First Lady Tracey Quillen Carney, who highlighted the partnership.
"When people's needs changed, DoorDash didn't just see a chance to grow, you saw a chance to serve, and our food bank, as is its tradition, responded not just to increased need, but to the need to innovate," remarked Quillen Carney. "This partnership is what a culture of improvement looks like. It's what a culture-building community looks like."
This adaptation, she said, deepens our sense of humanity and our connection to our neighbors.
"It is a privilege to serve. It is a privilege to be invited into our neighbors' lives in a way that connects rather than to divides us--to offer what we can and share what we have," she said. "In response to unprecedented need, there has been unprecedented service. Both on a measurable level--like the inspiring milestone of one million deliveries through these partnerships with food banks and food pantries--and also service on a hard-to-describe kind of existential level--to be there for and with our neighbors, acting on the recognition that we share both vulnerability and dignity."