The ACLU of Delaware is sounding the alarm on the COVID-19 outbreak behind bars that's infected at least 374 inmates and more than 80 correctional officers.
In a letter to Governor John Carney and Delaware Department of Correction Commissioner Claire DeMatteis, dated December 2, 2020, ACLU of Delaware Executive Director Mike Brickner called on the prison system to take several steps, including improving communications amid reports of mail not being permitted in COVID-19 treatment centers or in quarantine; meeting all inmates' basic needs by providing free hygiene products; and ensuring widespread testing is occurring.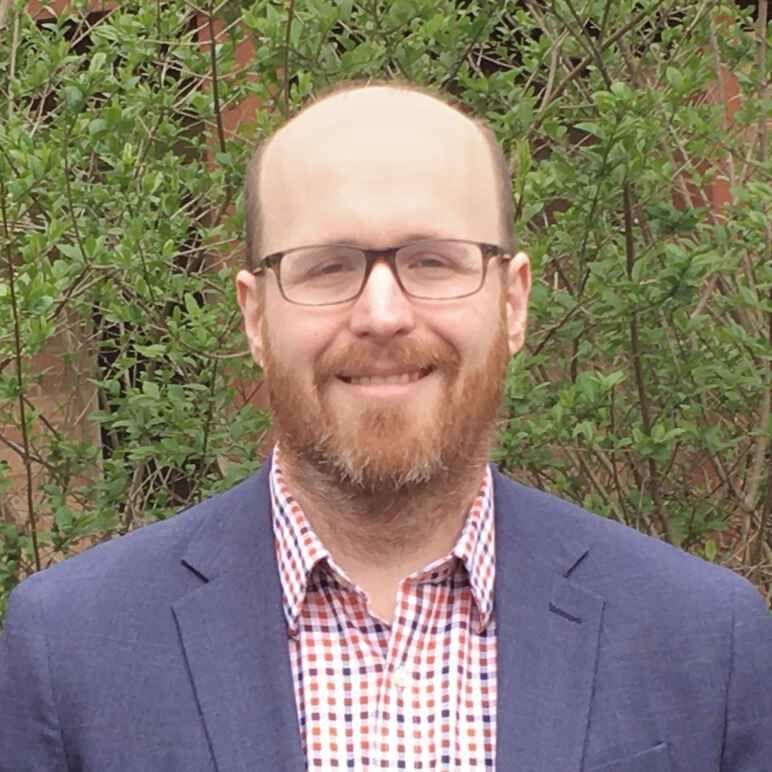 "We're continuing to hear from incarcerated folks that they're not getting access to testing," said Brickner. "We believe that [testing] is not universal; that they are, oftentimes, doing testing when there has been positive cases in a particular pod or when people have potentially had contact."
To date, the DOC reported it had conducted 7,198 COVID-19 tests on the inmate population. The inmate population, according to the Delaware DOC's website, currently stands at 3,498, a figure Gov. John Carney said is the lowest it's been since he took office.
In an interview with WDEL Wednesday, DOC Commissioner DeMatteis said she favored mandatory testing for correctional officers, who along with counselors and medical staff, were the source of the current outbreak, which for the first time introduced the virus in the Delores J. Baylor Women's Correctional Institution near New Castle in recent weeks. 
"Under collective bargaining agreements, we don't have the authority to mandate it," she told WDEL. "Not because I want to violate anybody's rights, not because I want to be dictatorial -- to protect the officers and the families -- I want them to know. I don't want them taking this home to their family. I want to protect them--that's why I'd like it to be mandatory. But we worked with the unions--that's not where they are. I respect that."
But she said hundreds of correctional officers have sought out free testing, voluntarily.
The letter also calls for Delaware to reconsider depopulating its prisons, from a public health perspective, calling it one of the few steps a prison system can take to stop from constantly cycling through COVID-19 cases.
"We're not calling for just everybody to be released from the state prison, but instead for the prison to look at who are those people who may be close to finishing their sentence," said Brickner. "I don't believe that it poses any kind of public safety risk for somebody who's going to be out in the community in February to be released in December."
Their letter specifically requests release for: anyone who the CDC defines as "vulnerable" or over the age of 60 who is immunocompromised or chronically ill, whose sentence would end in the next two years; an offender whose sentence will be fulfilled in the next six months; anyone who's being held pretrial with an inability to post bond; and anyone incarcerated on a probation revocation based on a technical violation. 
Brickner said both New Jersey and Maryland have taken steps to depopulate its prisons.
Gov. Carney addressed the issue at his latest COVID-19 news conference earlier in the week.
"We do look at and have looked at releasing, and we have put individual inmates up to the courts and the Board of Parole for release when appropriate," he said. "I've looked, personally, at those lists and am comfortable that there aren't people that would be eligible that folks wouldn't be comfortable releasing them early to the public," he said.
DOC also responded to the letter, calling the ACLU's repeated call for the "mass release" of inmates before their sentences are up a reflection of the organization's longstanding political and policy goals, but not one that protects either inmates or the public.
"It also cites false and misleading accusations as a basis for this extreme and unprecedented step. Even in its own statement the ACLU acknowledges that the knee-jerk release of hundreds, or even thousands, of inmates out onto the streets without developing thoughtful reentry plans, job prospects, housing, and healthcare is a recipe for disaster," said DOC Commissioner DeMatteis. "We agree, and that's why the Department of Correction will continue to follow our comprehensive COVID-19 prevention, treatment, and mitigation protocols to reduce the risk of infection and eradicate the illness when it appears anywhere within our correctional system.
The ACLU, however, did say a number of community and non-profits stood at-the-ready to assist inmates, if they were released. 
As the virus takes hold in several facilities, inmates who test positive and are forced into quarantine were previously unable to take their personal belongings with them.
"The conditions in the quarantine areas are troublesome," said Brickner. "That people who are being quarantined in the state prison system aren't getting access to personal hygiene items, that they don't have access to commissary and their own personal items. We've also gotten some communications from some of the actual prison officials, asking for public donations because these individuals don't have access to personal hygiene items.
In an interview with WDEL, DeMatteis allayed concerns on that front, saying a policy that forbid inmates from bringing personal items into quarantine had been rescinded at James T. Vaughn Correctional Center near Smyrna and was in the process of being changed at Howard R. Young and Baylor prisons.
Inmates have also not been permitted to write or receive mail in COVID-19 treatment centers, with the exception of legal mail.
"Oftentimes, people who are sick or might have family members who are sick outside the facility, want to keep in contact with them, and that they're not getting the opportunity to do that. We're also hearing mumblings from some incarcerated folks who are reticent to take COVID-19 tests because they are concerned about the conditions in the quarantine area."
The prisons commissioner told WDEL she, too, feared inmates may lie about their symptoms to avoid quarantine -- something they view as a punishment. 
"I understand that sentiment, and we are working with inmates so that they can keep more of their personal property with them while they're in the COVID treatment center, so they don't feel it's punishment. [Things like] televisions, sweatshirts, their personal items."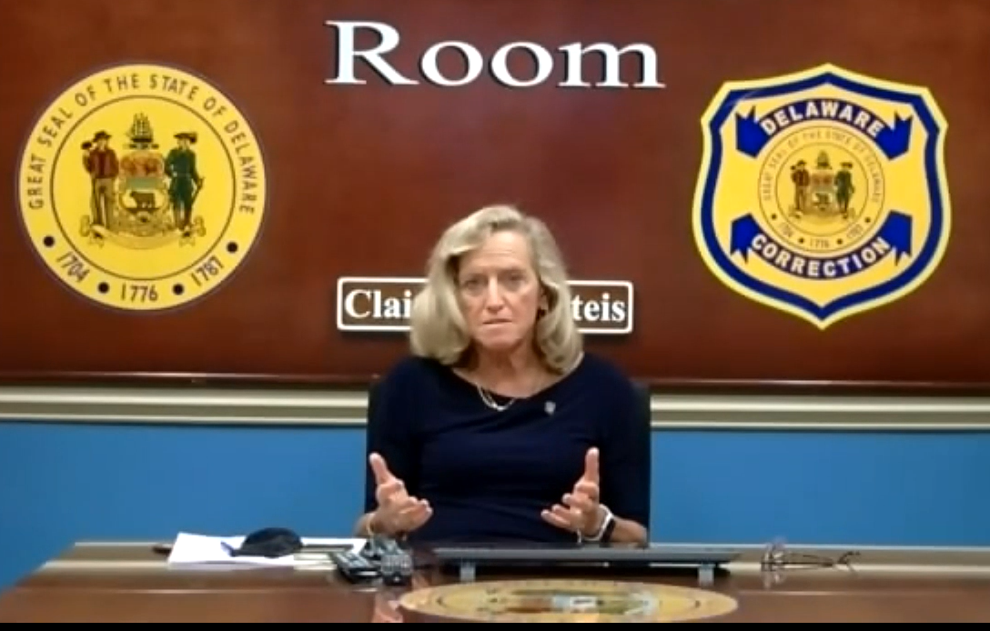 But she insisted mail, except for legal mail, could not be coming into and out of quarantine areas, despite no strong evidence from the CDC that the virus spreads via mail.  
"How could we, ethically, allow a piece of paper to be going out of that facility and into the mail and into the community? I can't do that," she said. "Electronic tablets, we have wired the COVID treatment centers--all of them--and those electronic tablets are in the COVID treatment centers so they certainly have access to those."
Brickner called it a constitutional issue though he notes there are special protections specifically for legal mail.
"There is a long history of case law that says people who are incarcerated must have the ability to communicate with the outside world," he said. "There are, of course, exceptions to that, and the state prison has the ability to potentially censor mail or go through mail--they don't have the power to do that with legal mail, but with regular communication."
DeMatteis added that all COVID-19 treatment centers are wired, and inmates do have access to electronic tablets to stay in communication with their loved ones at a time when visitation remains suspended.
The ACLU of Delaware said it had not yet received a response from its letter, but always considers legal action an option when constitutional rights may be at risk.
"What we're hearing from Gov. Carney, talking about other problems that have been posed by COVID-19, in the last few weeks is that he's starting to look at things in a new light, and go back to the drawing board of how we can get ourselves back in control and in the driver's seat to fight this disease. If he is relooking at a whole host of issues in how we can get the spread under control, prisons have to be on the list," said Brickner.
Read the ACLU of Delaware's full letter: