Come Labor Day, those looking to send of summer with a little pizazz have to look no further than Bethany Beach. 
"This is the 35th year that the Jazz Funeral has been happening," said Marie Wright, aka Sister Marie, and assistant chairperson for the event. "It started as a fun way to [celebrate] the unofficial end of summer. There's three different musician bands that come together, and we start at the north end of the Bethany Beach boardwalk, and we walk down, have a lot of fun, a lot of laughter. We do have a mannequin known as Miss Summer, in a coffin. We're trying to reflect a jazz, New Orleans-type funeral where everybody can join in the procession down the boardwalk."
After a year off due to COVID, Wright is excited for the event to return because, she says, it's a big deal for quite a few people who she knows missed it last year. 
"Normally we have about 2,000 people--anywhere from 1,500 to 2,000 people--that join in along the sides of the boardwalk," she said. "Many have their homes right along the boardwalk, and they come out for the parade. It varies from year to year."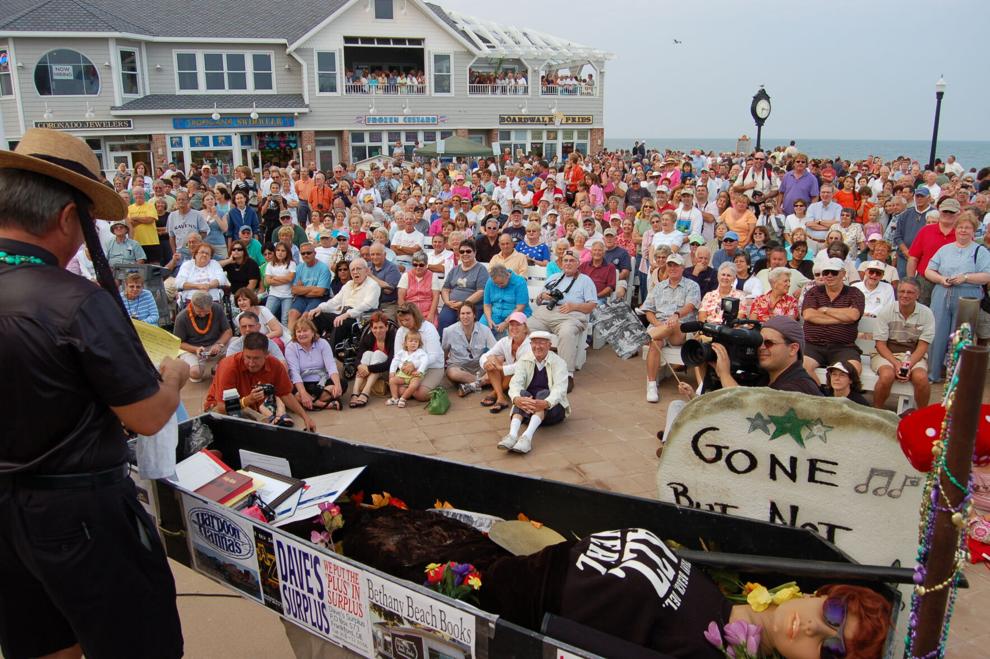 Between 30 to 40 people from three separate musician bands turn out to help organize and run the event each Labor Day, Wright said, and they go all out. Wright, who dons a habit and participates in the parade as a nun known as Sister Marie, said it's all in good fun to bring people together. 
"The day of the funeral, all these individuals come together as one and down the boardwalk we go. They proceed--the group of mourners, if you will, of which I am one...We usually have the bands, Sister Marie, the coffin, and then all of the other mourners following behind. And as we walk down the boardwalk, more join in. Some put flowers in Miss Summer's coffin. It is just a wonderful time. It's something fun that everybody can have fun at, no matter how young or old."
She even takes the time to provide people requested "blessings"
"I do a lot of blessings that day, as well, I might add," she said. "People just say, 'Sister Marie, can you bless us?' We just have a lot of fun and it's a fun blessing. Nothing serious or anything like that. But it's it's just a way to mourn the passing of a different summer every year and Bethany Beach."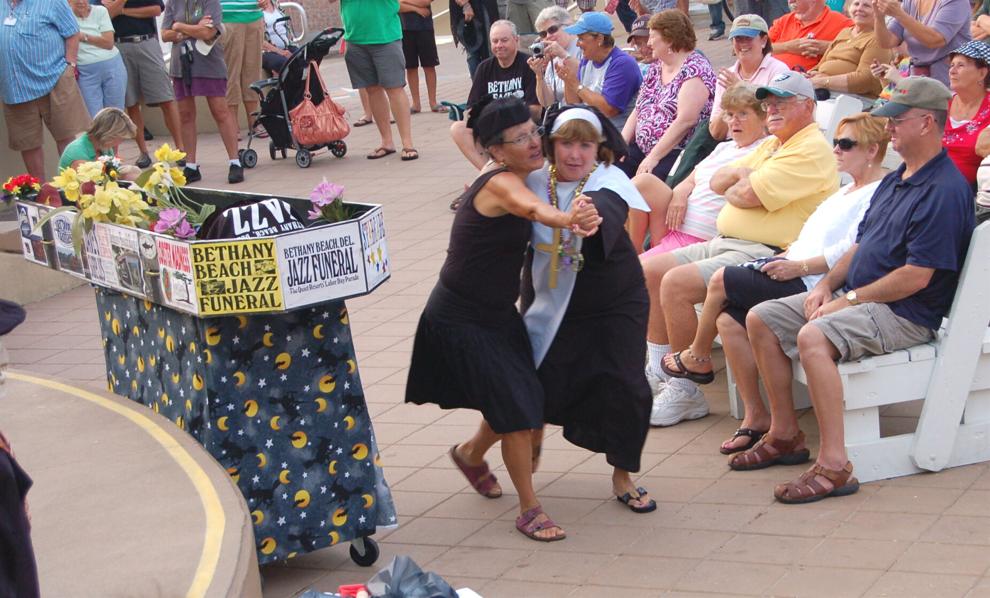 The event wraps up with eulogy speeches for the summer, and roughly 30 minutes of music and dancing. It's particularly special to her, Wright said, because Bethany Beach is traditionally known for being one of the quieter resort towns, and she enjoys it showing off a little flamboyance. 
And while they couldn't hold their typical silent auction to help raise money this year--benefitting the American Red Cross in 2021-- that doesn't mean there won't be some excitement. Thanks to Holly Kia's donation of a 2021 Sorento valued at $30,000, that the group will be raffling off, someone will get to leave in a new car while also contributing to a great cause. 
The event is free to attend, and the group will start gathering around 5:30 p.m. on August 6th at the north end of the boardwalk before proceeding to the band shell.