A Wilmington man facing years of struggle found himself celebrating a recent windfall, and all he had to do was get vaccinated as part of an incentivized program from his current workplace: Amazon. 
According to William Brimfield, 54, the COVID-19 pandemic culminated in some of the most difficult moments of his life thus far. 
"Well, a lot of things went on in my life the last couple years. I had death in my family," Brimfield told WDEL Thursday. "With a virus coming out, it just took me way under. I had a catering business, I was a partner at a company called Urban Cafe, and when when the coronavirus came down, it was really crazy. Everything just went from underneath me in, like, one month. I lost my house, I lost my car, I lost my job, I had nothing. I was almost completely homeless."
Piling onto his struggles, Brimfield said just before the pandemic arrived, he lost a family member. Then, his brother caught COVID and got very sick. To help him get through the struggles he was facing, Brimfield landed a job at Amazon's Middletown facility, PHL7, and while there, the company began offering vaccinations as they became available.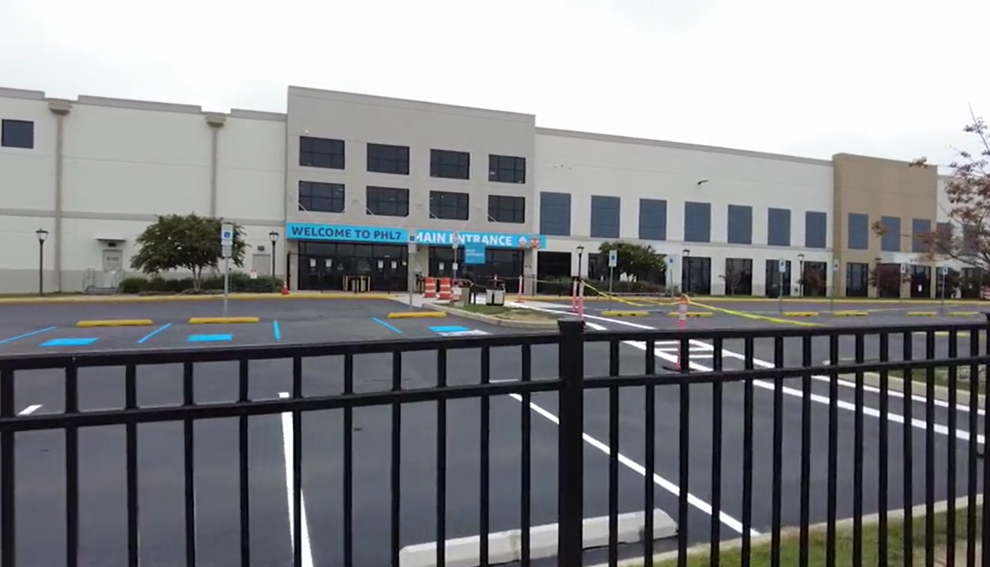 "I was kind of scared of getting [vaccinated] anywhere. And, actually, I wasn't going to get it, but my brother took sick from not getting vaccinated, and so I just wanted to show a lot of people that know it works," Brimfield said. "Get vaccinated. [My brother's] doing okay. Actually, he's back working and doing everything he's supposed to do. But at the time, when he did have COVID, he was really messed up. He couldn't even breathe." 
When Amazon began offering vaccinations at their facilities for employees and their family members, Brimfield jumped no the opportunity. But as an added bonus, to drive more individuals who may have been on the fence to actually get their shots, Amazon also started the Max Your Vax program. 
"The Max Your Vax program was a networkwide Amazon initiative, and it was part of our overall strategy to try to help folks understand the importance of of getting vaccinated, having a lottery, so to speak, to reward a small handful of individuals that are drawn from the list of names of all the Amazon associates in North America that had been vaccinated," said PHL7 General Manager Drew Krut. 
Out of the vaccinated and eligible employees from a pool of nearly 500,000 in North American, Brimfield's name was drawn. 
"What I won was actually $12,000, and a week's vacation--PTO, which is paid time off--which is beautiful," Brimfield said. "It was really, really wonderful...It was to get the vaccine shot, and I went got the vaccine shots there at Amazon, and was entered into the Max Your Vax program. I won. I mean, what was the chance of me winning? I just thank God for it."
No one could be happier for Brimfield than Krut, he said. 
"It was an extremely special treat for one of our associates here to win this," Krut told WDEL. "To have one of these winners is, obviously we're extremely proud of that, and extremely happy for William...The vaccine is not mandatory at Amazon, but it's something that we absolutely applaud and it's something that we definitely tried to communicate it's important [not just] for our employees, but also for their families and our community as a whole."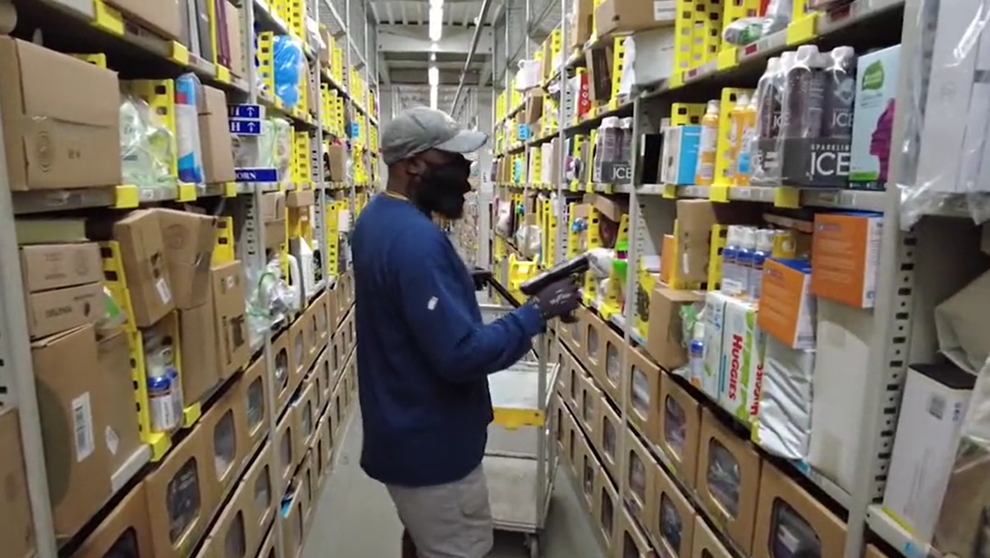 For his part, Brimfield said he's not sure how he's going to spend the extra week off he now has, though there's still a lot going on personally, so he's going to take some time figuring it out. The money, however, he already knows will go a long way to helping him repair some of the financial damage caused by the pandemic. 
"It helps me out a lot, because when you get presented something that you didn't have, it's always a big help. It helped me out a whole lot. It got me out of debt. I'm still struggling a little bit, but that helped me out a whole lot," Brimfield said. "I keep everything in God's hands and he's moving, he's making it happen for me right now...I am actually trying to stick myself back into the catering business right now. I actually went by the store today and it had some doors opened back up for me and stuff like that. So that was a plus for me."
Whatever role that plays in his life, though, Brimfield said departing from Amazon is not part of the plan at the moment. 
"It was almost a Godsend because, when I came to Amazon, they presented me with so much love, it was really crazy. They showed me so much love and and they helped me out a long time, had patience with me, because it was really hard for me. Transportation, getting back and forth to work, all the above. It was really hard for me," he said. "With the support that they [gave me,] I would stay at Amazon. They have so much to offer me there. I could retire there. If I need anything, Amazon is always there for me...I'm pretty much enjoying that right now."
And, as Krut points out, Brimfield is proof only good things come from getting your COVID-19 vaccine. 
"To receive such a life changing gift, and for such a critical initiative in getting vaccinated, we're extremely excited about it," Krut said. "From all of us, just for the community and for the world, just please get vaccinated. Not only to protect yourself and your loved ones, but for the community and for others as well."