Officials with Beebe Healthcare cut the ribbon Wednesday, November 16, 2022, for a new 36-foot mobile health clinic.
The mobile unit has satellite broadband internet, a solar panel, and more than 400 square feet of clinical space.
Telemedicine with physicians will be available, if needed, as will translation services.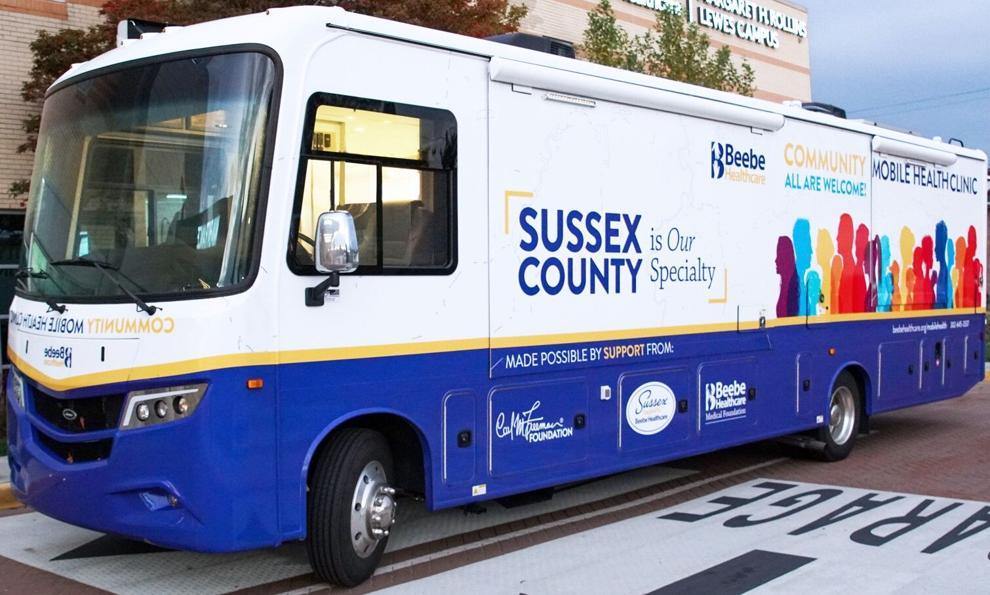 "By bringing healthcare to the community, Beebe is fundamentally changing the way it can delivery care to Sussex County as it continues to grow," said David A. Tam, President & CEO, Beebe Healthcare in a released statement.
"This Mobile Health Clinic enables Beebe Healthcare to deliver superior access to care however, wherever, and whenever patients need it."
In August 2021, the Delaware Division of Substance Abuse and Mental Health (DSAMH) awarded the Beebe Medical Foundation, on behalf of Beebe Healthcare, a State Opioid Response grant of $550,000 to expand its treatment capacity and to engage and serve high-risk populations. 
Beebe Healthcare said a number of donors have helped support the project including Michelle Freeman, Owner and CEO of the Carl M. Freeman Companies and President and Chair of the Carl M. Freeman Foundation.
In April 2022, the Carl M. Freeman Foundation awarded a three-year matching grant of $370,000 in support of this mobile health initiative. 
The vehicle will be on the road in Sussex County later this year providing behavioral and community health services.