You can add Bethany Beach to the list of Delaware's coastal places stepping up their requirements for mask use.
Masks will be required while at Bethany's boardwalk, plaza, and commercial district around the clock, but they did not include the beach area or residential areas, which are both included in Rehoboth's recent announcement.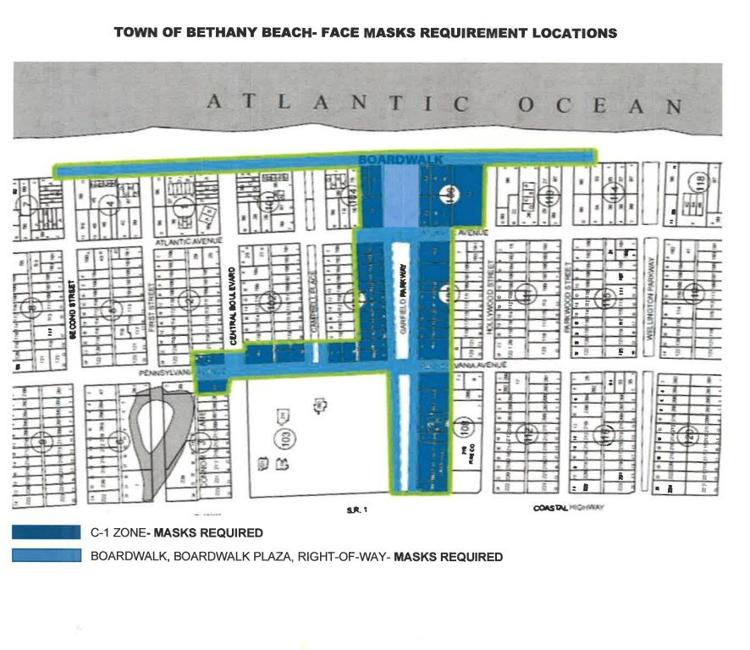 Bethany's Town Council approved a $50-100 fine for violating the mask ordinance, which does not apply to those 12 or under, or with underlying health conditions.
Bethany also made their ocean-front lots residential parking only, although unlike the first few weeks of the summer period, pay-to-park will be allowed on Atlantic Avenue. The town had restricted parking to try to limit crowding on its beach, which has been especially tight at times of high tide.
The town also canceled all remaining summer town events including their bandstand concerts and movies on the beach.