A bill that seeks to remove the state's authority to isolate, quarantine and vaccinate Delawareans against their will during the COVID-19 State of Emergency did not clear committee Wednesday.
Senate Bill 58, sponsored by Republican state Senator Dave Lawson (R-Marydel), was heard in the Senate Executive Committee Wednesday, March 17, 2021, with strong support from the public that forced vaccinations would be a government overreach.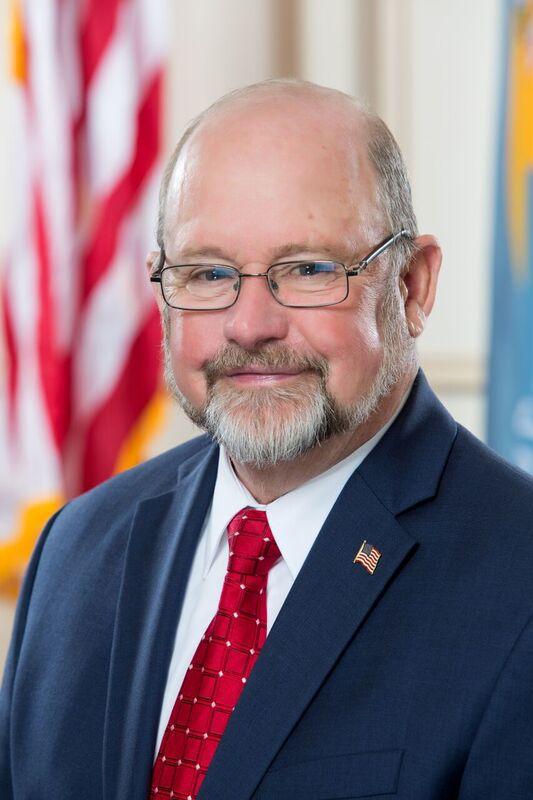 "The genesis of the bill is public concern with forced vaccinations and/or the government forcing folks to do things against their will, and the concern was one individuals being forced to do that, but then when the conversation came about with child vaccines, that was really a concern," said Lawson. "I just think this is a smart move, it allows people to make their own choice with their own doctor, with their conditions considered, it doesn't take away the opportunity for them to get the vaccine in any way, shape or form, it just removes the coercion or the force to be inoculated against their will."
Dr. Karyl Rattay, director of the Division of Public Health, assured lawmakers and the public that the state has no intention of mandating inoculation against COVID-19, but cautions there's always unknowns.
"We are not planning to mandate vaccination. Our approach is always to want to educate people around the efficacy and the rationale as to why vaccination is a good choice," she said. "There's unknowns, that has been the course of this pandemic at times. We don't have a crystal ball, we don't know what these mutations, these variants will bring to us, but at this point in time, we do not have plans to mandate these vaccinations.
She added private employers, however, may have discretion to mandate the vaccine.
"Many do not do that, but they have that discretion. A hospital could do that, as well, but often, they use other approaches to encourage staff to get vaccinated, like the flu vaccine on a regular basis," said Rattay. 
She could not say whether the COVID-19 vaccine's approval under the emergency use authorization fully prohibited vaccination mandates.
During the hour-long discussion, Rattay was the single person to speak out against the measure. She pleaded with committee members not to approve it.
"The fact that this bill is being proposed to remove the state's authority to use every tool at its disposal to protect the public health, if needed, specifically, the one virus that has created the biggest public health crisis of our lifetime, is quite frankly disturbing," said Rattay. "We are asking you not to do modify the statute; we feel that this is a very important tool in the toolbox that hopefully we don't need to use, but we do feel that it is an important tool in the toolbox especially in the midst of the most devastating public health crisis of our lifetimes."
While the state has the power to quarantine and isolate, Rattay said they've not enforced this, and instead, prefer voluntary consent.
"We have always considered this a power of last resort. To date, we have not exercised this authority given to us in this section of the code. No one in Delaware's been mandated to quarantine or isolate, and all have done so voluntarily," said Rattay.  
Lawson questioned Rattay about letters sent to people requiring them to quarantine in the earlier stages of the pandemic.
"We did send a letter citing that they needed to quarantine, but we never applied any recourse for individuals who did not quarantine, but we did let them know that those who are positive should be quarantining," she claimed.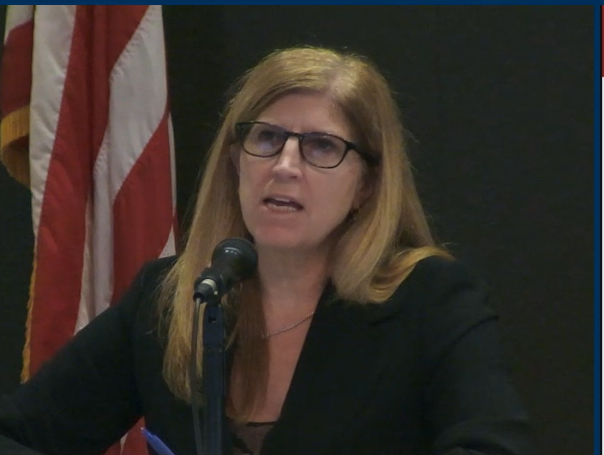 Rattay cited the severity of the disease that led to 1,500 deaths in Delaware and long-term health effects for many others as well as emerging variants that could lead to future outbreaks as reasons not to pass this measure.
"So why on Earth you would want to remove the tools necessarily to enforce quarantine and isolation if needed to prevent more serious illness, long-term consequences, infectious outbreaks, and most importantly, deaths at this time, I just don't understand," said Rattay.
Lawson questioned the severity of the pandemic.
"You mentioned we had 1,500 deaths from COVID--from COVID or with COVID?" he asked.
"From COVID," she replied. "If COVID is listed as a cause of death, then we count it as a death. If somebody has COVID and dies from a car accident, they won't be counted."
Public comment on the measure was limited to a single minute with everyone who spoke, expressing support for the measure, with a common theme being that government should not be permitted to force vaccinations. Senator Gerald Hocker (R-Ocean View) said public comments prove the bill should be released from committee.
During public comment, one man likened the bill to the "my body my choice" argument. Senator Dave Sokola (D-Newark), who chairs the Senate Executive Committee, tacked on to that comment.
"I'm really pleased to hear 'my body my choice.' I'm glad to hear that because 99% of the time I agree with that, but the point where your choice starts to get compromised a little bit is when you can infect a whole lot of other people and put them at risk," said Sokola. "I did not hear what I think is a good reason to support releasing this bill from committee."