Bill Murphy was making breakfast for his two girls while they were attending school via Zoom when they heard a knock on the door of their Southbridge home about two weeks ago.
"It was a couple of constables...they're telling me that they're here to evict me," he said.
The eviction paperwork they had in-hand named a previous tenant. 
"'You don't look like a Viola to me,' Murphy recalled them saying. 
But that apparently didn't matter. Neither did Murphy's ability to produce a lease, also obtained by WDEL. It was dated Nov. 15, 2020, and signed by both Murphy and his landlord, Kenneth Stanford.
"He says 'there's no water seal on here; it's not notarized or anything. He's like 'anybody could have printed this up.' You're still going to have to leave. I'm going to give you a couple minutes to get your stuff, and you've got to go.'"
Delaware law does not require leases to be notarized or watermarked.
Murphy, 52, who made monthly rental payments of $750, said he was given 30 minutes to collect his things and get out. The home was then boarded up.
"Unimaginable is the word. There's no way you can possibly figure out what you need within 30 minutes if you've got two kids," he said. "That's why their laptops were left in the house; their clothes were left in then house because I'm thinking this is all a big mistake. I'll be done with it in a couple hours; I'll be back in the house, and everything will be fine. But no, it didn't turn out that way."
Murphy is represented by attorneys Tom and Steve Neuberger and Sanjay Bhatnagar.
"This happened in the middle of the pandemic; his daughter's laptops are inside, they can't go to school, all school is virtual now," said Steve Neuberger. "His wife's urn is on the other side of this door; the constables and the landlord wouldn't let him take it with him when they threw him out on February 11th."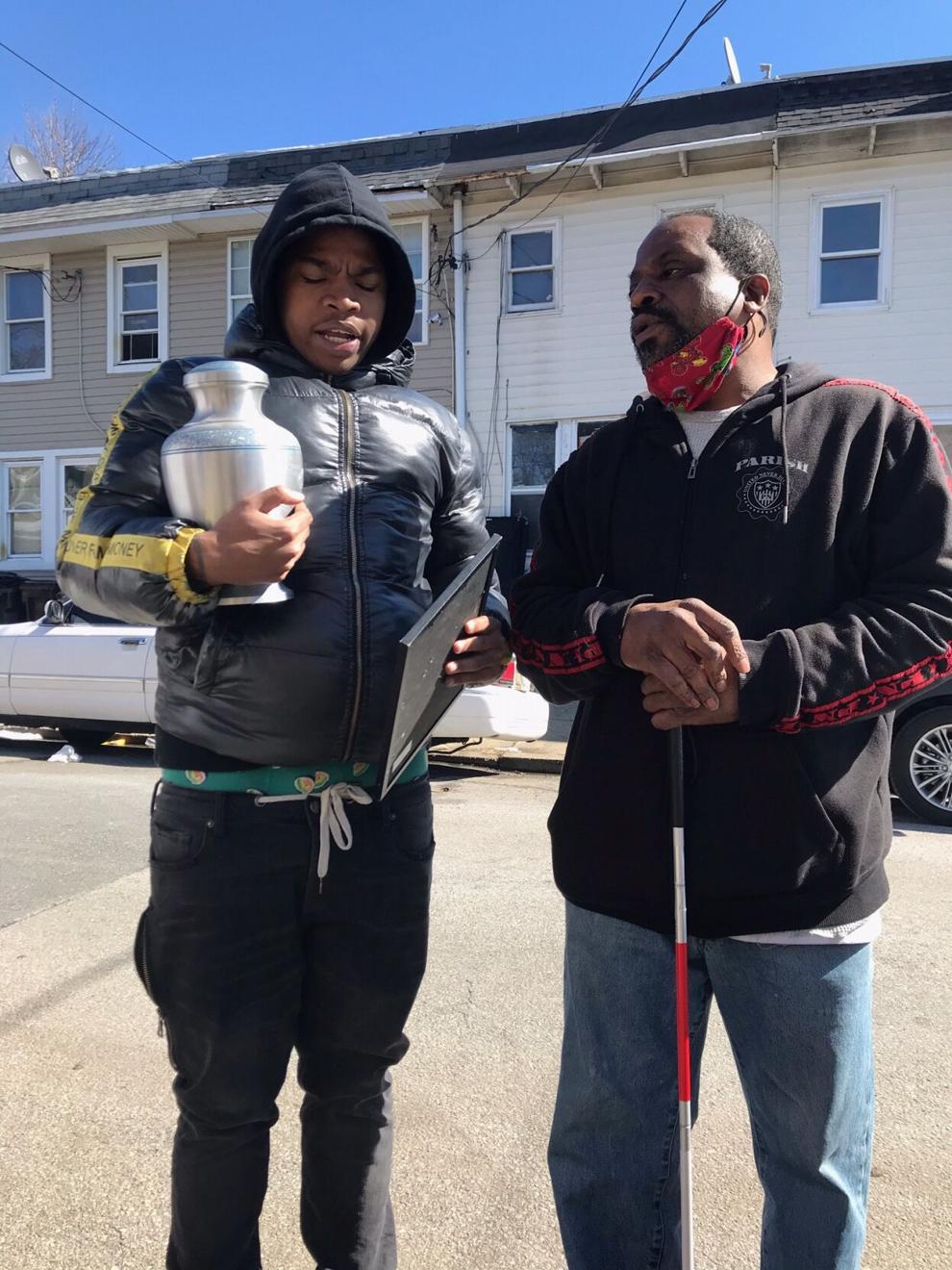 As of July 1, 2020, evictions were permitted to be filed, but all evictions must be stayed to permit the Justice of the Peace Courts to determine whether the parties would benefit from a court-supervised mediation or alternative dispute resolution. 
Within the hour of his eviction, Murphy went straight to JP Court and filed a wrongful eviction claim. An emergency hearing was scheduled for February 18, 2021, where a magistrate judge determined Murphy was, in fact, wrongfully evicted, citing both a signed lease as well as paperwork showing social services paid Stanford the initial funds for Murphy's rent.
Murphy was given two options: move back into the property on Townsend Place or terminate his lease and pack up his belongings.
He chose the latter, because he claims, his landlord already illegally turned off his water and power.
"I had to go through a night-and-a-half of trying to figure out how to get my water turned back on. The day before the constables came out to evict me, he actually had my lights turned off. He called down to Delmarva Power, used my name, my social security number to get my lights turned off," said Murphy. "He probably would have continued the same behavior which is why I opted out of the lease."
Stanford did not return WDEL's request for comment. It's unclear whether he has an attorney.
Now, Murphy is staying at the New Castle County Hope Center--the former Sheraton hotel purchased with CARES Act funding and turned into an emergency shelter for those experiencing homelessness during the COVID-19 pandemic. He's not sure where he'll go from there.
"I really don't know yet. I'm looking. I'm trying to figure things out as I go, but as of right now, I really don't know."
He said his girls, ages 11 and 17, are struggling. 
"They're glad to be out of the house, but they're not glad to be out of the house you understand what I mean? It's a situation where I'm doing things that I wouldn't normally do, I might take them out to dinner or something like that just to keep them occupied from thinking about too much of what's going on. We'll be sitting around, and we'll be talking, and they'll say, 'what are we going to do now? are we going to move somewhere else?' Having to go through your plan after you just moved in two months ago...start all over again...and you've got to explain this to your kids. Not easy."
Murphy is planning to file a lawsuit within 30 days alleging civil rights violations and seeking compensatory and punitive damages. 
"This is a blind man with two young daughters, whose name is not on the eviction order, who got no court hearing and was hauled out of his home as he's making breakfast for his kids who were in Zoom school, they couldn't take their laptops with them. I mean, would you want to live here?" asked Steve Neuberger
"This is my first case coming back after being terminated [by New Castle County]. The Murphy family made me realize why I became a lawyer...I will be fighting for them as if they're my own family. I'm going to fight harder than I've ever fought before," said Bhatnagar. 
Wednesday, family members gathered to help Murphy pack up his belongings. Neuberger and Bhatnagar both loaned their vehicles to the effort.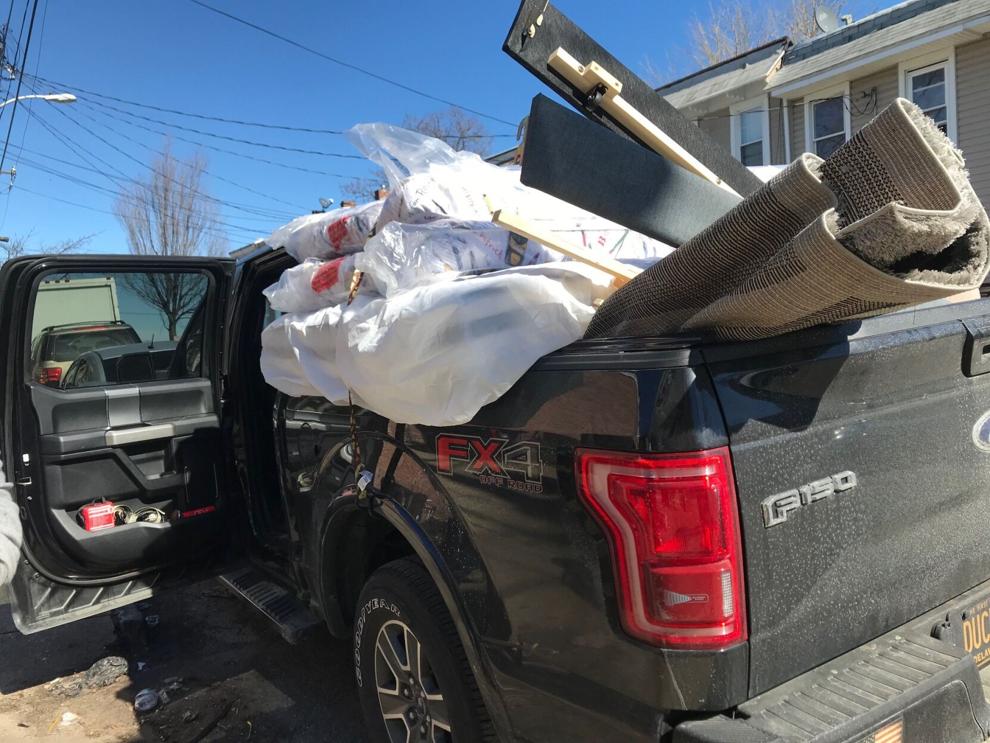 The blind widower told WDEL the ordeal has left him distraught and angry.
"He equates me being blind to me also being stupid. I think he thinks those go hand-in-hand," said Murphy. "I'm holding my composure and everything, but I'm pissed. I'm really, really mad. I'm mad to the point where, you know how people punch walls and let their frustration out in different ways, or go to a gym and box an all that, I'm not afforded none of those opportunities because I can't show any weakness while my girls are around me, and they're around me constantly, so I don't have an outlet.
"I wouldn't have any words for him. He knows what he did; he's conscious, he's aware of what he did, and he meant to do it."