A Brandywine School Board member, who served as immediate past president, told teachers to seek a new career if they can't handle the risks of returning to the classroom this fall as COVID-19 remains a threat.
In an email reply sent Thursday morning to the superintendent, another school board member, and Carrcroft Elementary School Teacher of the Year Abby Sipress, Ralph Ackerman called it a "tough decision" and claims he's made no decision himself on how to proceed but wrote: 
"The damage to our society from not opening is too great not to consider it in some form. The standard was bend the curve, not prevent any death...teachers are first responders to our future, if they cannot handle the risk, seek a new career."
Ackerman also serves as president of the Delaware School Boards Association.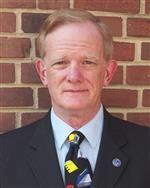 His response was sent as a reply to Sipress' second email to the board, which called for school to begin remotely. In her initial email, Sipress said teachers are not martyrs and demanded protections.
"YOUR TEACHERS AGREE THAT ANY IN-PERSON INSTRUCTION AT THIS MOMENT IS A GRAVE MISTAKE.  The risk is simply too great to our families, our students, our community. We have all seen the projected statistics of how many school children may die. Yet, this does not even account for teachers, school personnel, or members of those children's families…which makes the increases exponential. And, this does not take into account long-term illness and disability, which can be equally damaging.

NOT ONE DEATH IS ACCEPTABLE—WE CAN PROVIDE DISTANCE LEARNING AND PREVENT THOSE DEATHS.

Until there are guarantees that not one single child or one single staff member will be infected, we should not reopen."
Here's the full email exchange:
Ackerman's response shocked Sipress, she told WDEL in an interview.
"I felt like almost personally attacked from that email...we are the new front line, which if we're the new front line, so are the kids. If we're in there, so are they, and I...don't think we should be treating our kids as an experiment like that."
"He was our board president until very recently, and I just feel like do you discount our feelings so much that you're just going to put that blanket statement out there 'if you don't like it, get a new job?' That's a lot of people getting a new job," said Sipress.
Sipress, who's been an educator for 19 years, said other board members, however, have been more supportive.
Board president John Skrobot, III, who was CC'd on Ackerman's initial response, sent her an email: 
"Mr. Ackerman does not speak for the entire board. As the son of two educators, I am personally appalled at his comment," he wrote. "I will follow up with you in greater detail within 24-48 hours. But please know that I have receive and read your email and I value your opinion as a member of our BSD teaching community."
Kristin Cooper Pidgeon posted on Facebook in response to Sipress:
"I want to assure you that this is not the opinion of all members of the Board of Education. You are an amazing teacher, (I can say that as you have had my own kids) and are a valuable asset to BSD, as are all of our teachers! I am sorry you received this callous and unprofessional response," wrote Cooper Pidgeon.
Ackerman did not return WDEL's request for comment.
Brandywine Superintendent Lincoln Holer said that Ackerman's email is just one opinion from one member of the board.
"As he indicated in his email, no final decisions have yet been made. We received the guiding document from the State on July 17. Like all districts, we are now gathering data, examining plans, and coordinating with our three work groups to determine the best path forward. Any plan we advance for the start of the 2020-2021 school will have student and staff safety as its #1 priority," said Hohler.
The district is also planning a communication to families and staff later today.
Brandywine School District was first in the state to announce the start of school would be pushed back to September 16, 2020. She believes since educators have been given time to plan, with their return still scheduled for August 24, a robust remote learning plan can be devised while funds are gathered and safety guards are put in place. She believes virtual learning plans now will be far better than what was provided when schools abruptly shuttered at the start of the pandemic in March.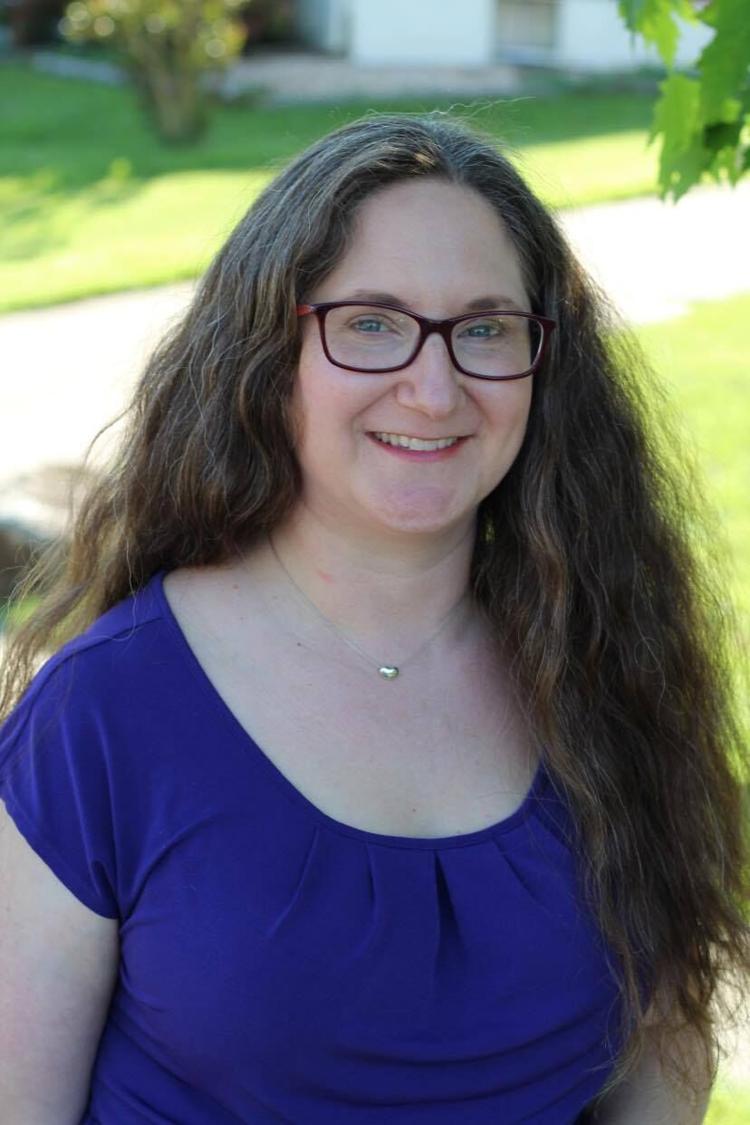 "The mandate was--just review, give kids time to catch up...because we were in an emergency situation. If we're given the time to plan, we can teach. And I know there's been a lot of talk about synchronous learning so the kids would be learning, coming to class [virtually] basically," she said.
She added the district is working on plans to ensure every child has a Chromebook.
"One of the big problems in spring, a family of three kids, if they got a Chromebook from the school district, they got one...that won't be the case as far as I've been told," Sipress said. 
While she understands the child care fears that exist for families, particularly, if elementary school students don't return to the classroom, an educator's job is not child care.
"The purpose of school is is to educate, and I can educate from home, very well, I think, and I also think that if we go into school with all these guidelines in place, the people who are saying, 'Oh, we need to go there socialize our kids. They need socialization; they need hugs from their teacher; they need to learn how to share'...they're not going to be doing that. They're going to be 6 ft. or 3 ft. away from everybody. If a kid is crying, I can't hug my kid. If a kindergartner needs his shoelace tied, who's going to do that?...Nobody's going to be sharing with teach other. They're just going to sit at their desks all day. I feel like it's going to be prison."
Sipress said she wants to return to the classroom, but it needs to be safe.
"I think people are afraid 'oh teachers, they don't want to go to work.' We love our jobs, that why we do it. We don't want to work from home. It's not ideal for anybody, but right now, safety is the top concern, and it's just not safe to be in person right now...I don't think that we should be treated as a great big experiment," she said. 
The governor is leaning towards a hybrid of remote and in-person learning with the priority on elementary school learners returning to the classroom. 
"So let's say someone in my morning class is unknowingly carrying coronavirus, and I get it, and now I've passed it on to my afternoon class, or the specialists who are going classroom to classroom and being exposed to everybody in the entire building. I can't see a way that any kind of part on/part off is going to work, and maybe I'm wrong. I'd love to see a solution that actually works, I just haven't seen one yet."
In order to feel comfortable with a return to class, Sipress wants to see a steady decline in COVID-19 cases.
"I need to see every single elementary school having HVAC systems that work properly and that have windows that open properly with screens," she said. "I need to see 6 ft at minimum spacing...the state guidelines came out, which said 3 ft." 
In its guidelines, the American Academy of Pediatrics also recommends 3 ft between students.
"Evidence suggests that spacing as close as 3 feet may approach the benefits of 6 feet of space, particularly if students are wearing face coverings and are asymptomatic," its guidance for school re-entry said.
Delaware's reopening schools guidance also calls for face coverings for children.
Dr. Rick Hong, state Medical Director for the Division of Public Health, said it's unrealistic to think that coronavirus cases won't appear in schools.
"We want to make sure we are planning appropriately and our response is effective," Hong said earlier this week at the governor's weekly coronavirus briefing. 
He indicated a COVID-19 case would not lead to the shutdown of a school building if proper guidelines, including face covering and social distancing were in place.
The Delaware State Education Association, which represents 12,500 educators, has also advocated for a remote start to learning. DSEA President Stephanie Ingram said her organization continues to work with districts, including Brandywine, to work towards a safe reopening of schools, and responses like Ackerman's aren't helpful. 
"DSEA is disheartened to see such a callous and dismissive response to an educator's email. To suggest that educators and their working situations and trainings are even slightly comparable to frontline health care workers is nonsense. So many profound differences exist between the two work environments, starting with ventilation and access to PPE. This reply shows a complete indifference to the lives that Mr. Ackermen, as a board member, is ultimately responsible for," said Ingram.
"I am saying--teachers are the new front line...but if I'm there, and the kids are there, then the kids are the new front line, and I don't want the kids to be the new front line. They're kids," she said.
But if told to report for duty for in-person learning in the classroom, on September 16, Sipress told WDEL she'll be there.
"I don't have a choice. I'm a single parent. This is my job; this is what I love. I'll do it [but] I don't know how effective I'll be able to be...my levels of fear will go up. I don't know how I'll be an effective teacher that day when I'm just spending the whole day being afraid, but I'll do it because I don't have a choice and because I love my job."