Step back into colonial times and celebrate Delaware's statehood this weekend in Old New Castle.
June 8, 2019, is Separation Day, marking its 244th anniversary since Delaware separated from Pennsylvania and the British Crown.
The celebration starts Friday night with a kickoff block party in Courthouse Square from 6:30 p.m. to 9 p.m., featuring live music, food trucks and craft beer as well as live music. The band Big Package will be performing. Admission is free, but donations will benefit the Minquas and Good Will volunteer fire departments.
But the full festivities get underway in Battery Park Saturday starting with a  parade at 11 a.m. 
"The parade is really a colonial-inspired parade with the First Pennsylvania Regiment, First Maryland Regiment, and First Delaware Regiment, all participating. There is an encampment of re-enactors from Virginia, Maryland, and Delaware that will actually be sleeping under the stars tonight and [Saturday] night on the side of the courthouse; they will do re-enactments in Battery Park [Saturday] at 2 o'clock," she said.
That's followed by a five-hour barbecue in Battery ark
"Your wristband does entitle you to a free beverage--either beer, wine, a mixed drink, or two waters, "said Julie Miro Wenger, a partner with Event Allies, which helps manage the event.
There's rides, a petting zoo, and games for kids. New this year--all kids, under the age of 21, are free. Adults cost $10 with proceeds going towards offsetting the cost of the event. Dogs are also welcome.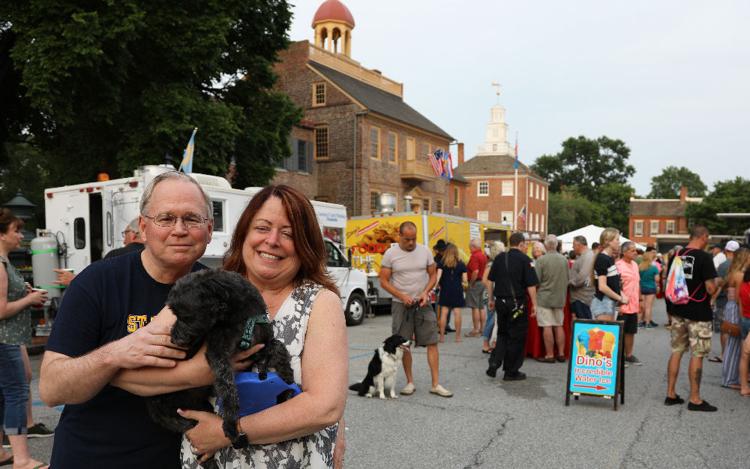 "The barbecue and what traditionally was Separation Day have been joined, and it's one of event, so there's no 'separation,' if you will, between the barbecue and the rest of the party in Battery Park," said Wenger.
Fifty barbecue teams are coming from all over the mid-Atlantic to compete in the competition.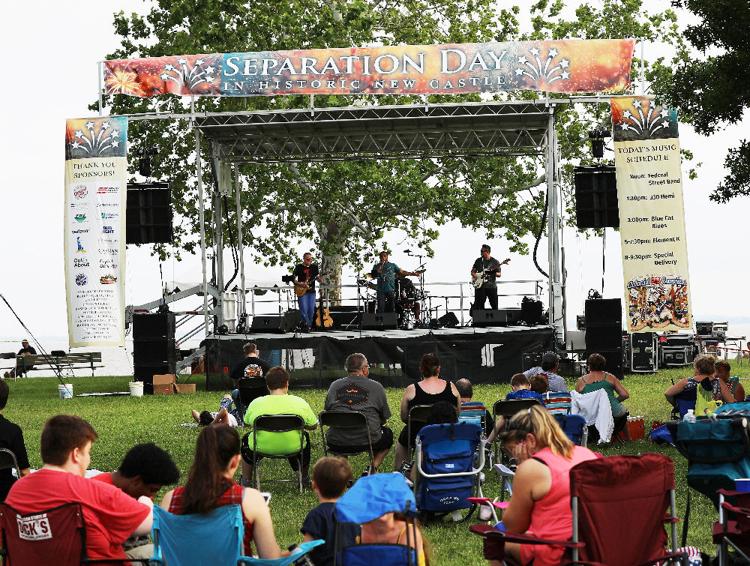 Club Phred plays from 8 p.m. to 9:30 p.m. and the entire event ends in fireworks over the Delaware River.
They're expecting up to 3,000 people, so parking will be difficult. Shuttles are running from 12:30 p.m. until 30 minutes after the fireworks end. Attendees can park at the Carrie Downie School, the First Baptist Church, or New Castle Middle.