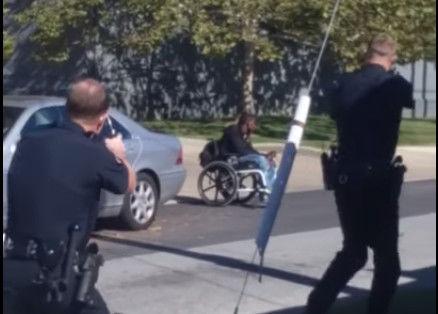 The family of a wheelchair-bound man fatally shot and killed in an incident in Wilmington during a confrontation with police in September 2015 have settled with the city for a sum of money in exchange for the dismissal of all claims, according to a representative from the office of Mayor Dennis Williams Friday. 
According to a release from the city, the McDole family will receive $1.5 million from the city's insurers and, in exchange, will drop all claims against the city and it's police officers in the case brought following the shooting death of Jeremy McDole, 28, in the 1800 block of Tulip Street. A portion of the release reads: 
"The parties have agreed that the claims remain disputed and the settlement is not an admission of wrongdoing by the city or its police officers, nor a concession by the plaintiffs that the claims were unfounded. The parties are settling to avoid the burden and expense that comes with protracted litigation, and to bring closure to the matter."
The court must approve the settlement during a hearing scheduled for January 10, 2017. 
"The Wilmington Police Department and the McDole family wish to work cooperatively to promote a sense of healing in the community," the release said. "Together, they hope that their efforts will become a model for other police agencies and communities throughout the State of Delaware."