A monument, honoring soldiers who have lost their lives fighting terrorism since September 11, 2001, was unveiled at a 9/11 interfaith service Wednesday night in Claymont.
Gold Star Families in Delaware helped unveil the 17 ft. bronze statue, depicting a warrior being carried to heaven by an angel.
Father Donald Van Alstyne is an associate pastor at Holy Rosary Church in Claymont, where the statue is standing, and he's also a retired U.S. Army Major; he teamed with Father John Gayton, the pastor at the church, and a retired Navy Commander.
"It came about with multiple deployments that Father John and I have had in Iraq and Afghanistan and seeing the tragedies and the trauma of what's taking place with our men and women in uniform there we had to conclude that we have to give a tribute and honor to them," said Van Alstyne.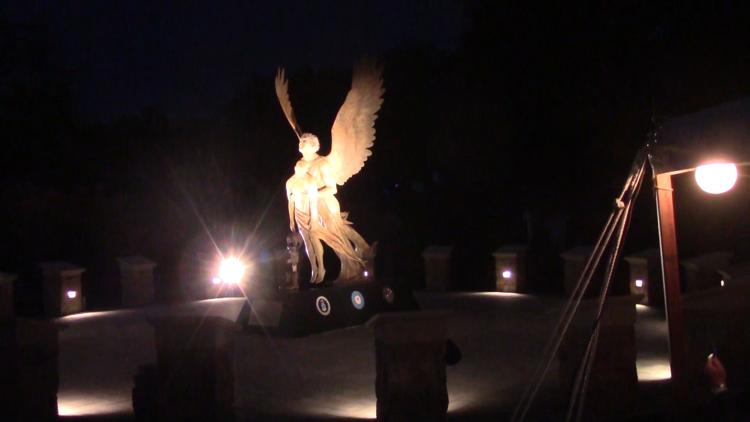 There's a major significance to this statue, according to Van Alstyne.
"Because there's no tribute, there's no memorial here in the United States or the state of Delaware that honors our OIF/OEF Operation Enduring Freedom/Operation Iraqi Freedom so that was the beginning of our wanting to do something for them," said Van Alstyne.
It took them nearly a decade to get to this point, where the monument is now standing.