The City of Wilmington and New Castle County participated in a COVID-19 Memorial event Tuesday evening, remembering those lost to the coronavirus over the past 10 months.
Buildings and monuments throughout the country were bathed in amber light at 5:30 p.m. to honor the estimated 400,000 lives lost connected to COVID-19.
Buildings in Delaware taking part included the New Castle County Government Building, the Route 9 Library, and the Grand Opera House.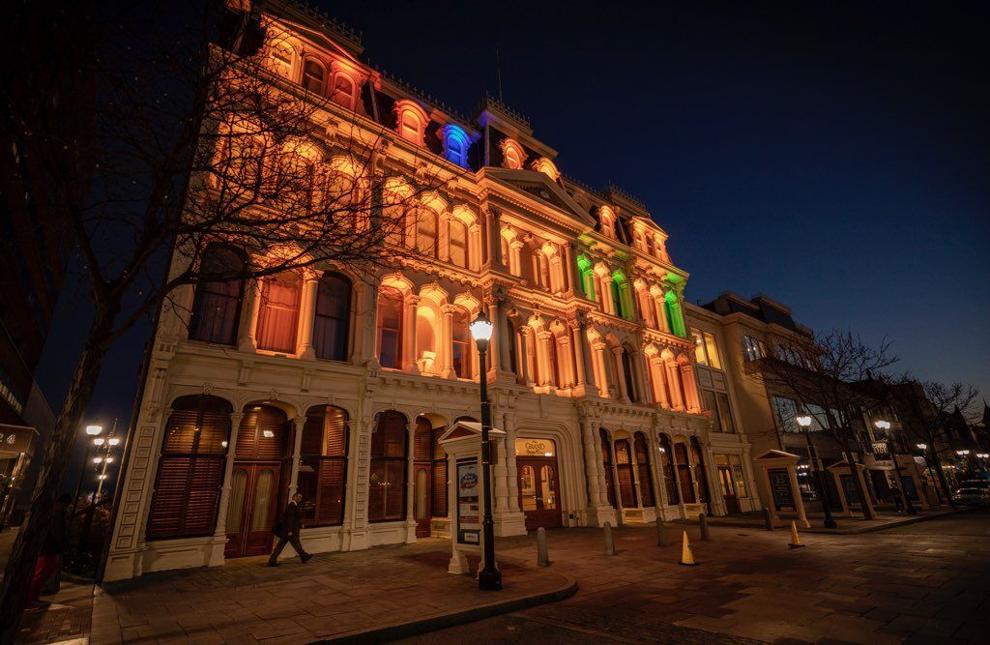 President-elect Joe Biden and Vice President-Elect Kamala Harris took part in the ceremony at the reflecting pool between the Washington Monument and Lincoln Memorial following Biden's farewell speech in New Castle earlier in the day.