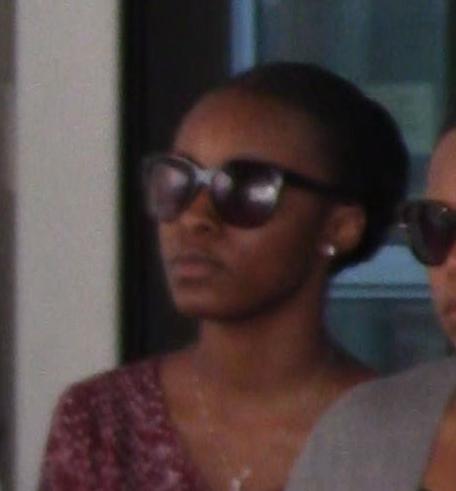 Delaware's Supreme Court has overturned the conviction of a 17-year-old Trinity Carr in a school bathroom attack that left 16-year-old classmate Amy Joyner-Francis dead.
Carr was found culpable of criminally negligent homicide by a Family Court judge and sentenced to six months in a juvenile facility for the 2016 death of Amy Joyner-Francis. A cellphone video of the fight was provided during the court proceedings, and it would ultimately play a role in the appeal being found in favor of Carr. 
An autopsy found that Joyner-Francis, who had a rare, undetected, heart condition, died of sudden cardiac death, aggravated by stress from the fight.
The entirety of the court's decision is available here: 
Readers should note pseudonyms are used as representations for Carr and Joyner-Francis. 
"[Amy's] autopsy revealed that none of the blows [Trinity] inflicted were sufficient to cause her death or, for that matter, serious physical injury. The medical examiner found no outward evidence of trauma, other than some 'minor soft tissue injuries,' which included contusions under her eyes, broken fingernails, and abrasions on her arms and one of her knuckles. The cause of her death was found to be 'sudden cardiac death due to [a] large atrial septal defect and pulmonary hypertension,' with the emotional and physical stress from the assault acting as a 'contributing' cause."
The Supreme Court on Thursday said no reasonable factfinder could have found that the girl acted with criminal negligence or, even if she did, that it would be unjust to blame her for Joyner-Francis' death given how unforeseeable it was that the fight would lead to a young teen dying of cardiac arrest, especially due to the feebleness of Tracy's blows and the lack of impact they had on [Amy's] death," an observation the court said it made not to minimize Carr's behavior, but to point out Joyner-Francis' death shouldn't rest on her shoulders. 
"There was no dispute at trial that Alcee's heart disease had been unknown to her, her family, or her pediatricians. Indeed, Tracy's medical expert found nothing in Alcee's medical records to suggest that she was at risk of sudden cardiac death. And in the absence of such a diagnosis, Alcee's life-threatening response to Tracy's attack was impossible to predict, '[even] by her pediatrician and certainly not by a lay person.' It is 'extraordinarily rare,' Tracy's expert said, for emotional and physical stress to trigger the death of a 16-year old with no prior indication of cardiac disease."
The court said, with Carr being adjudicated of delinquency in criminally negligent homicide, she'll have to be resentenced, as she did not challenge the charge of misdemeanor third-degree conspiracy against her, of which her delinquency remains, though her original sentenced was based on delinquency of both charges. 
 ---
Randall Chase of the Associated Press contributed to this report.