The months-long halt to dining in at restaurants in Delaware due to coronavirus has led a local cafe to shutter its doors permanently.
De La Coeur Café a French pâtisserie in Forty Acres, which recently opened a second location in Independence Mall after a short stint a few miles up Concord Pike in Talleyville, is closing its doors for good.
The cafe had announced it was closing until further notice, a day after the governor's ban on dining in to prevent spread of COVID-19.
More than two months later, with their doors still closed, owners Gretchen and Alex announced their thank you and farewell on Instagram.
"With great sadness we have to announce that we are closing our doors permanently," they wrote.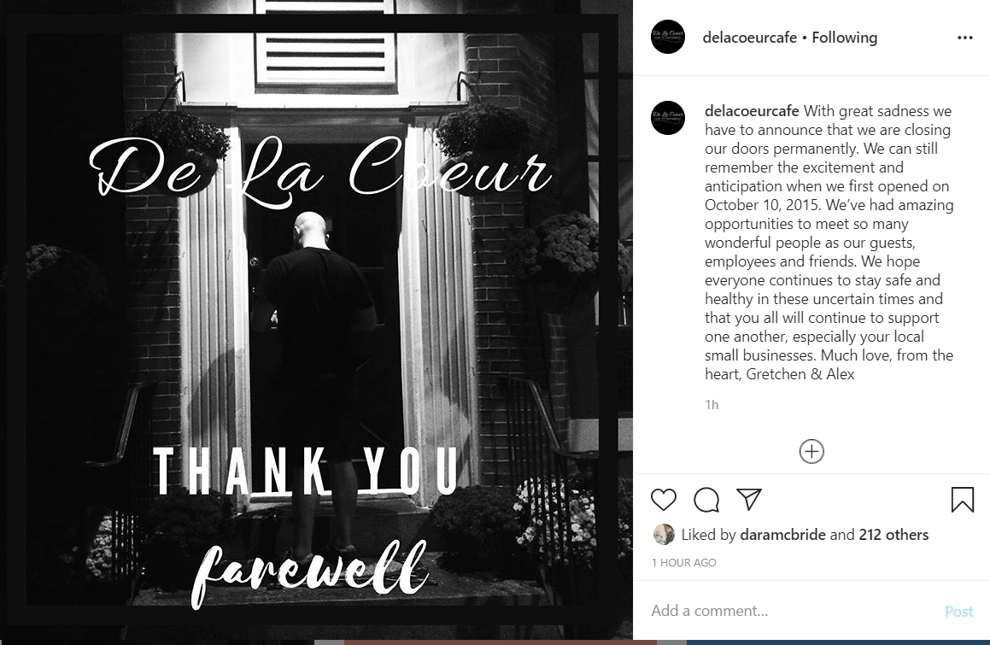 The owners had been vocal about the need to save restaurants on social media prior to the closing, warning that many of your favorite restaurants may not reopen ever.
"For many of us, it's not a matter of when we will we reopen. It's a matter of will we ever. We need help. #SaveRestaurants"
De La Coeur, best known for its bread, coffee, pastries, and breakfast first opened in October of 2015.
The closure of their cafes comes less than two weeks before Delaware's restaurants will be permitted to resume dining in, under occupancy restrictions, June 1.