Delaware City, a quaint little city on the waterfront which still has a blacksmith shop, is among four cities and towns getting a financial shot in the arm from the state.
The city, along with Middletown, New Castle, and Clayton, have been designated as "Downtown Development Districts," in an announcement made along Delaware City's waterfront Monday, August 19, 2019.
The program started in 2014 under then-Gov. Jack Markell, and spurs economic development in local communities, aiming to make them better places to live, work, and play.
"It helps our downtown to go back to their past glory, where people can live, shop, and work in our downtowns, which we are seeing some of that move coming back--not just in our state, but nationwide," said Anas Ben Addi, Director of the Delaware State Housing Authority.
Carney said these kinds of investments help Delaware build its workforce.
"Increasingly, the thing that makes the difference in our efforts to attract new businesses to Delaware and certainly to keep existing businesses here, is the quality of our workforce, and the workforce of today, and the future, really want interesting places to live and cool things to do," said Gov. John Carney.
Ben Addi said cities and towns are chosen based on need and a road map for the future.
"Once you get the designation as a district, you have access to a list or a menu from incentives--some of them are from the local jurisdiction--and that's a condition from the state that local jurisdiction has skin in the game; so they offer things like a faster approval process, tax deferment and tax abatement, and lowering fees.
In exchange for private investment, the districts also qualify for incentives and rebates of up to 20 percent of eligible costs for construction projects up to $1.5 million. So far, $31.6 million in public funding has leveraged nearly $600 million in private investments in eight existing Downtown Development Districts, the state said.
"This program will enable them to do even more and make your towns more exciting," said Carney.
Delaware City Mayor Paul Johnson called the designation "significant."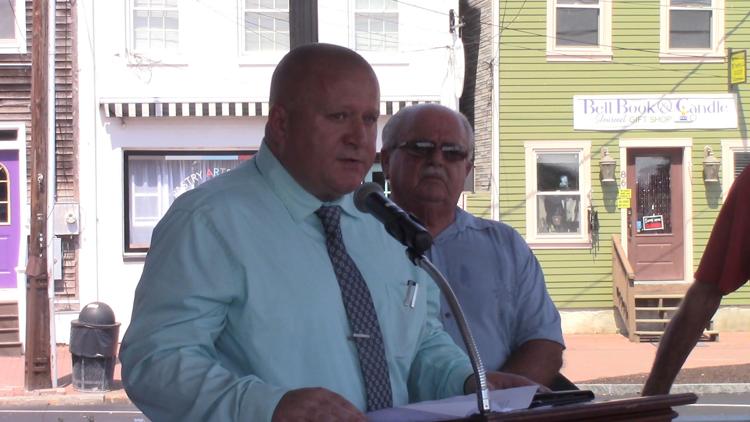 "It not only helps the businesses, but also the homeowners and residents to open up resources that weren't available before," he said. "People will be able to upgrade the homes, preserve some of the history and historical sites in Delaware City, and make it more of a destination town, a place where people enjoy to spend time and are proud of."
Johnson has lived in Delaware City for 48 years, watching it evolve to include more restaurants in the walkable community.
"It's basically gone from one or two small places in town...and it continues to grow," he said.
He pointed to the redevelopment of Fort DuPont.
"That's actually come to fruition, and that's going to double the size of Delaware City, and it's very exciting."
Clayton, another town earning the designation, straddles both New Castle and Kent counties. Newly instated Vice Mayor Alexander Dias said his small town has struggled to balance the budget and growth.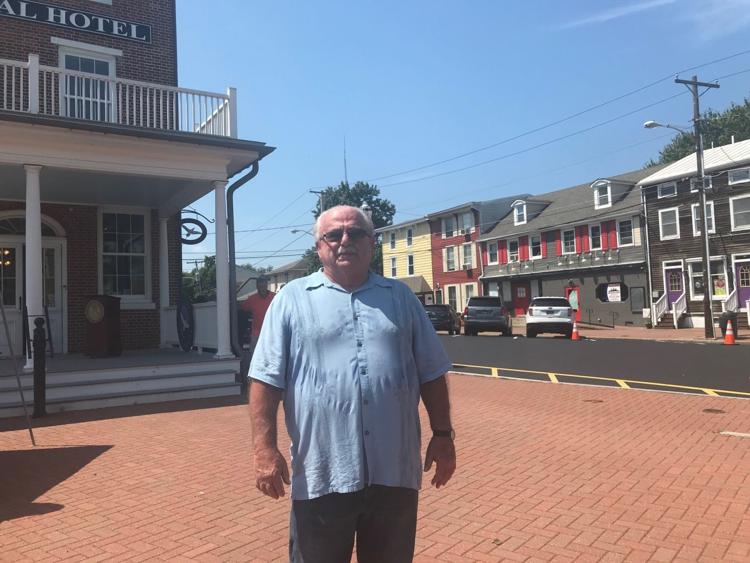 "This is going to help us out tremendously to get businesses going in town," he told WDEL. "I hope it brings people into town and people see what a nice little town this is."
He said businesses want additional parking and easy access into and out of town. He had personal hopes for one particular kind of storefront to be spawned as a result of this designation.
"I'd love to see a little mom-and-pop grocery store...where you can get milk, bread, that kind of thing without having to run to Smyrna...that's what we desperately need in town."
Projects that have resulted in other Downtown Development Districts include Stitchhouse Brewery on Market Street in Wilmington, Greenhill Pharmacy, the Residence at Midtown Park in Wilmington, The House of Coffi and the Grey Fox Grille & Public House in Dover, the Music School of Delaware in Milford, the River Place in Seaford, and Abbotts Grill in Laurel.
"That's an incredible number of projects that are really adding cool stuff to do in each of our cities and towns," said Carney.