"As far as the vaccine in the state of Delaware, I think the governor is doing a better job," said Latin American Community Center President and CEO Maria Matos. "I think he's listening that vaccines need to be distributed equitably and in communities where people trust that the vaccine is not going to hurt them."
Matos, long a voice for minority communities in calling for Governor John Carney to take greater care in getting more COVID-19 vaccinations into the arms of her fellow Latin American Delawareans, said Wednesday, April 7, 2021, that the governor has heard her calls for equity and is following through on his promises--so far.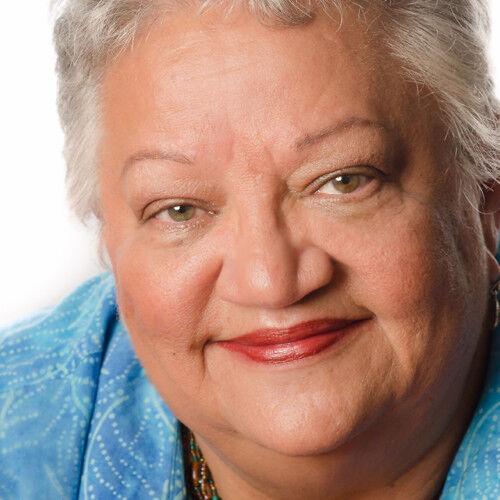 "Well, I mean, once I voiced my concerns, yes, things started moving. The governor is not very happy with me, but that's okay. It's hard being the governor. I wouldn't want to be the governor. It's bittersweet," she said. "You're damned if you do and you're damned if you don't. You can't really satisfy everybody. But one of the things that I am happy about with the governor is that, even though he gets angry with me, he still listens. And he tells his staff, let's do it."
A level of distrust remains throughout minority communities, and Matos said she's doing what she can to make sure people continue to receive important, fact-based information about what to expect when receiving the vaccine so that they trust the process when they come in for a shot. The state just needs to make sure they don't let those efforts fall to the wayside by focusing on quantity. 
"I think there's still more education that needs to be done, especially now that the age [restrictions have] opened up. There's still a lot of misconceptions out there, that the vaccines do things that they don't do," she said. "So I think there's still need for more education on the vaccine. And I hope that they don't take their eye off the ball and expect to get a better bang for their buck and do large vaccine events, and forget about the community of color that have to trust where they're vaccinated."
Matos noted that, as long as the governor holds up on his end, she won't let up on the gas either, having already hosted a number of successful events at the LACC. 
"We've had seven vaccine events here because, with the Latino community, what you have to do is we send out a mass email to the community, and then have them sign up on our page, and then we call them, and then we call them again to tell them, 'This is the date, this is the time, and this is the place,'" she said. "We've been having it here, and we've had great success. And I just hope that that they don't stop that just because it's easier to do mass events. It's cheaper to do mass events."
Because, she said, she only wants what state officials want. 
"At the end of the day, what do we all want? Vaccines in people's arms, so that we can have herd immunity and we can reopen. We can reopen the schools, we can reopen the restaurants, and I can go to the grocery store, I could get my hair done again, I can get my nails done again, things like that," she said. "We want what everybody else wants. So, yeah, send [Carney] the message. He did listen, and he put things into play."