In the wake of last Wednesday's events at the D.C. Capitol where the building was breached, Delaware officials are taking a closer look at security here at home.
Legislative Hall remains closed to the public as a result of the pandemic, but many legislators and workers are going into the building.
House Speaker Rep. Pete Schwartzkopf (D-Rehoboth Beach) said watching a legislative body struggle to control rioters in Washington was concerning.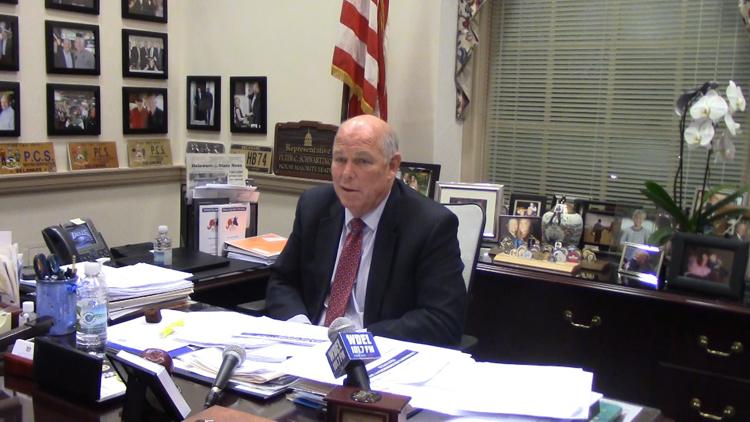 "It is a wake-up call, because if it happened there, it could happen here. In police work, if you can predict it, you can prevent it, and that's what we try to do. My sole goal with the chief of police is to make sure the communication lines are open with the state police and other agencies who could help in a hurry. What kind of response time are you looking at if you call for help, those kinds of things."
Schwartzkopf said he met with Delaware Capitol Police Chief Michael Hertzfeld, and that they would be meeting with the 10-person Legislative Council, comprised of House and Senate members from both parties, this week. 
"I've asked for a briefing so we can be assured that something like what happened over there, it probably wouldn't happen here, just make sure everyone is prepared in case something does happen."
Delaware's Legislative Hall has more than 100 windows, many at ground level, but Schwartzkopf said he is confident they could be secured.
"Can they break windows out? Sure. But if you have manpower there, you can stop it. What happened in D.C. should have never happened. They were understaffed, undermanned, there had to be some very big leadership mix-ups or mess-ups, however you want to call it."
Schwartzkopf pointed out that Capitol Police are typically aware when protests are coming to the area, and they will increase their resources when required, including securing all entrances and exits.
"Good intelligence is the key to this thing. I don't know that we need to do any modifications to the building. We have heavy oak doors -- I think they are oak -- on the front that are like 20-feet tall. They are solid doors. The side doors are magnetically controlled."
Delaware is scheduled to open the 151st General Assembly in a virtual format Tuesday.