Officials on Friday announced the federal government's investment in its HealthCare.gov Navigator program to the tune of $80 million, of which $1.85 million is headed to Delaware.
"Today, we are so excited to be announcing money for people across the country who help people get enrolled in insurance," said Centers for Medicare & Medicaid Services Administrator Chiquita Brooks-LaSure. "The Affordable Care Act made coverage available to more individuals, both low-income and middle-class families, and the people here help people enroll in that coverage."
The Biden-Harris Administration's investment will more than quadruple nationwide the availability of healthcare navigators who assist individuals with accessing the right plans and save individuals money. Delaware is one of 30 states with a federally facilitated marketplace.
One of the organizations with a navigator program that helps individuals find comprehensive and affordable coverage is Westside Family Healthcare, where $1 million of Delaware's portion will be allocated. 
"Everyone probably knows by now that health centers are located in underserved areas. Our goal is to really reach those who may be disenfranchised, and make our services accessible. Our team of navigators, through the pandemic, never stopped their work," said Westside president and CEO Lolita Lopez. "The exciting news...in the early days, we had a robust team of navigators. Funding changed. We changed. But we continued the service. We're down to, I think now we have four full-time assisters. This grant of $1 million for the next three years is going to help us ramp up even better than when we started and more, to a team of 12 navigators."
It's great news for Delawareans who might need aid finding plans that are right for them, but it also helps struggling residents put money back into their own pockets, according to U.S. Rep. Lisa Blunt Rochester.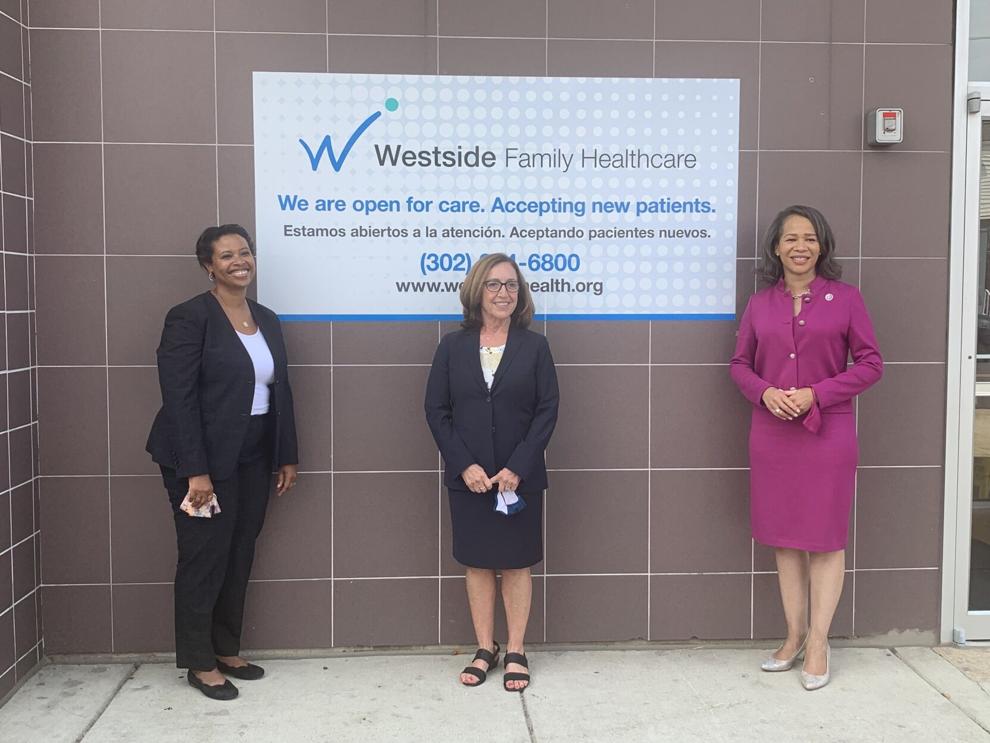 "This is big, for many reasons," Blunt Rochester said. "We know that we're in the midst of a pandemic, but even prior to the pandemic, our goal is to make sure that everyone in this country had access to healthcare, and so the Affordable Care Act was a huge step for us as a country. But we also know that if people don't know about it, then they don't have it. And so this navigator program is really designed to help get the word out to people, to help people be able to navigate through the process, to pick the plans that are best for them, and potentially save money on their premiums. It's estimated that there are Delawareans who could save over $5,000 annually if they have the right plan and the right help." 
Small business owner and enrollee in the Health Insurance Marketplace Carrie Dennis-Mayer was a testament to that help and the savings it could provide. Dennis-Mayer had Navigator help enrolling in health coverage, and later that same year, found out she was very sick with diabetes and high blood pressure. 
"I went from no meds to plenty of meds, plenty of treatment, and all those things. With [the navigator's] help and assistance in picking the right plan, I was able to have all the testing--and everything in the follow up--that you need," she said. "The Marketplace put me at ease financially. Before Affordable Healthcare, my insurance was beyond expensive. It was like, 'Oh, we're going to pay a mortgage or we're going to pay insurance.'"
Navigator awardees like Westside or Delaware's second recipient Quality Insights, which is receiving the remaining $850,000, are all community and consumer-focused non-profits, faith-based organizations, hospitals, trade and professional associations, or tribal organizations, and help families and underserved communities access coverage options through the Marketplace, Medicaid, or CHIP.