Incentives will be offered to inmates who receive both doses of COVID-19 vaccine.
Delaware Department of Correction Commissioner Claire DeMatteis told WDEL the incentives include five days of "good time" credit, which can reduce an inmate's sentence.
"If an inmate is serving a life sentence, they wouldn't be eligible for good time credits," said DeMatteis.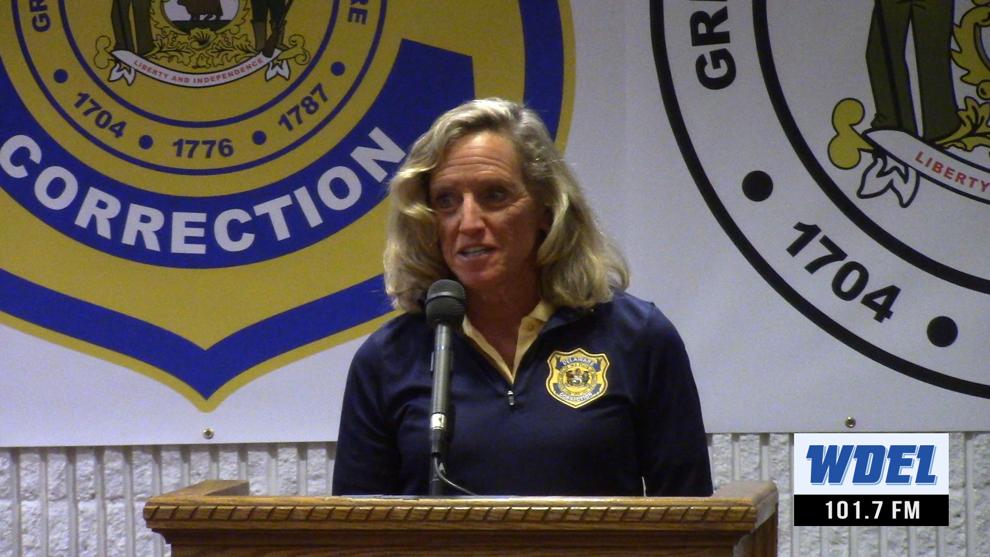 Additional incentives include up to a 30-minute free video visit as well as free commissary items, or a free special meal. Vaccinations cannot be made mandatory under the Food and Drug Administration's emergency use authorization.
The department received an initial 300 doses of the Moderna vaccine, enabling vaccinations of prison healthcare staff and correctional officers to get underway this week.
"The initial response was overwhelming; we did not have nearly enough doses as officers who wanted to get the vaccine. We did successfully have the vaccine shots given to all health care workers, who wanted them," she said. "We're very encouraged with the number of health care workers and officers who want to get the vaccine."
The Delaware DOC is anticipating receipt of another 300 doses of the Moderna vaccine next week. No specific timetable was provided to complete the vaccination process.
"We hope that number continues to grow so we can get officers and inmates vaccinated," she said.
DeMatteis couldn't yet say what incentives would be available for correctional officers, noting those details are still being finalized.
A total of 190 inmates and 80 staff members in Delaware's prisons are currently COVID positive, as of data available on January 6, 2020.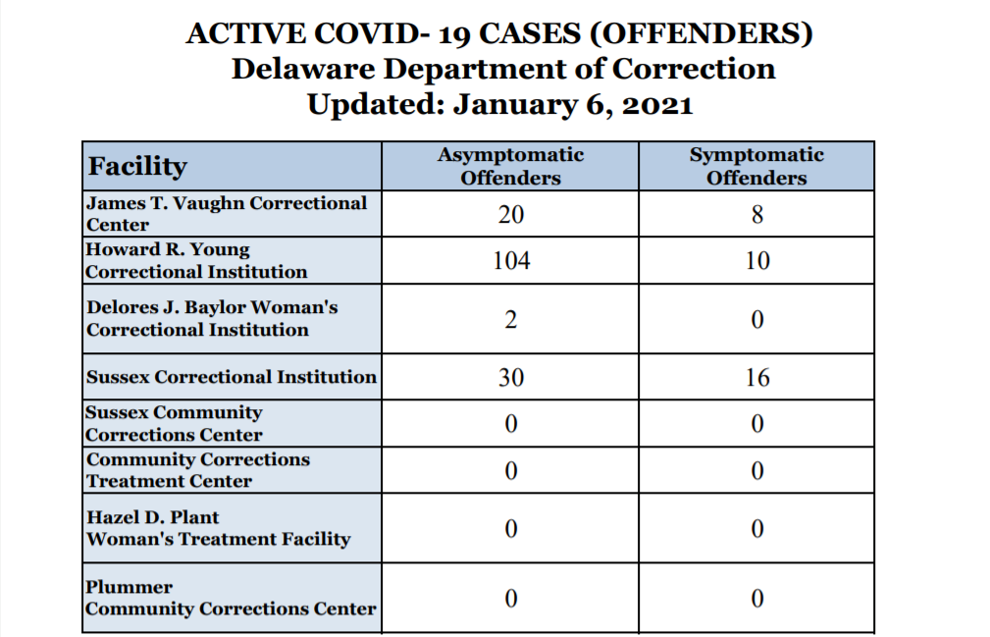 A dozen inmates have died from the virus while 1,589 have recovered, according to DOC.