"One of the things that's really great about this initiative is it coincides with National Adoption Month, which is celebrated across the country in November," said Delaware's Division of Family Services Director Trenee Parker.
Delaware is joining the ALL-IN Foster Adoption Challenge, which Parker said raises awareness about children who still need to find their forever-homes in the First State. 
"Right now, we have 499 children and youth that are in DFS custody and, of those, 143 children have a goal of adoption. So, for some of those children, we have been working with resource families who are interested in becoming those forever families, but we have a lot of other children who, right now, don't have an identified family," she said. "On a national level, there are over 100,000 children that are in need of forever families."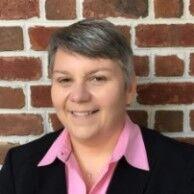 Nationally, that number is nearly 122,000, but Parker said the ALL-IN initiative will hopefully give placement agencies an edge by raising awareness regarding the number of kids who need help finding a home and a life with a family. 
"There are a number of things that we're going to do here in Delaware to kind of move this work forward," she said. "Building on the foundation that we have already in working with a lot of community partners and stakeholders around the needs of foster care and adoption, we're going to be doing a lot of public awareness, trying to make connections with new agencies...to improve opportunities for our youth that are in foster care, and also to bring attention to the need for children in our state and, quite honestly, across the country that have the need for forever families."
Even if a family is in Maryland, Pennsylvania, or any other of Delaware's surrounding states, potential families interested in giving a child a home can utilize services in Delaware for placement. 
"Some of the agencies that we work with in Delaware do work in other states [in the] region, so it always help to make that connection. We don't want to limit a family's ability to help just because they don't live in our state."
Potential foster families can contact the agency at 302.633.2657, while those considering adoption should contact 302.633.2658.