COVID-19 vaccine will begin being offered to members of Phase 1b in Delaware, with a priority focus on seniors, starting this week, WDEL has learned.
"We need to get as many people vaccinated as soon as possible. We use the honor system on some of these things, but the bottom line is to protect us all, we need to get the vaccination out," said Dr. Sandra Gibney, who is on Lt. Governor Bethany Hall-Long's COVID-19 task force.
Those in Phase 1b include Delawareans who are 65 and older as well as educators, child care workers, grocery store employees, and some other front-line workers. Read more about who's in Phase 1b here.
The Delaware Division of Public Health said it's worked around-the-clock over the weekend to develop an appointment-style registration system for vaccinations. State officials, outside of DPH, told WDEL they expect to announce the new appointment system Tuesday with a priority placed on those age 65 and older. There is no scheduled vaccination clinic Tuesday.
"It is Delaware's intent to conduct large vaccination events efficiently and safely without the chaos that has been seen in some other states," said DPH spokeswoman Jen Brestel.
Vaccines for the Phase 1b population could be available as early as this week once appointments slots are made available though details on the system are expected Tuesday.
After three days of mass COVID-19 vaccination events devoted to the "Sprint to 1a" to finish vaccinations for healthcare workers, long-term care staffers, and first responders, DPH told WDEL that 2,360 people were vaccinated Saturday. On Sunday, DPH said 3,410 persons were vaccinated. To test logistics, DPH said it invited a "small number" of seniors to get their vaccinations, but did not want to publicize that because they didn't have enough logistical capacity to vaccinate all 186,000 of Delaware's elderly population.
WDEL reported Saturday that people who were neither seniors nor a part of Phase 1a were also apparently vaccinated. 
"Unfortunately, word of mouth caused uninvited individuals to arrive on Saturday. DPH made the game-time decision to vaccinate those who showed up uninvited, because determining who among the over 65 and over crowd was invited and who was not, was not logistically feasible," said Brestel.
Once a vaccine vial is cracked open, Gibney said they have about six hours to use it to maintain its efficacy.
"The greater good is to have the people there, who you know, who've been volunteering their time and their service to say, 'hey we're going to throw this vaccine out if you want to call someone in your family who you think is appropriate to get vaccinated, we have 20-something doses extra.' So people there were offered to do so, so when that happened, some people called their friends and family to come....people that got in line just because someone said to do that--shame on them for doing that."
After Saturday, DPH pledged to tighten protocols. Vaccinations of those 65 and older continued Sunday and Monday. At Monday's mass vaccination event, DPH expects to vaccinate more than 3,000 Delawareans. 
"In that sense, it was a very successful effort in vaccinating almost 9,000 Delawareans [Saturday through Monday]. That said, we know the process created confusion," said Brestel.
Brestel said the new registration process will prevent confusion like we saw this weekend.
Despite some saying they received invites directly from volunteers to get the vaccine so vaccine quantities would not be wasted, Dr. Gibney asked people to stay within the phase guidelines whenever possible.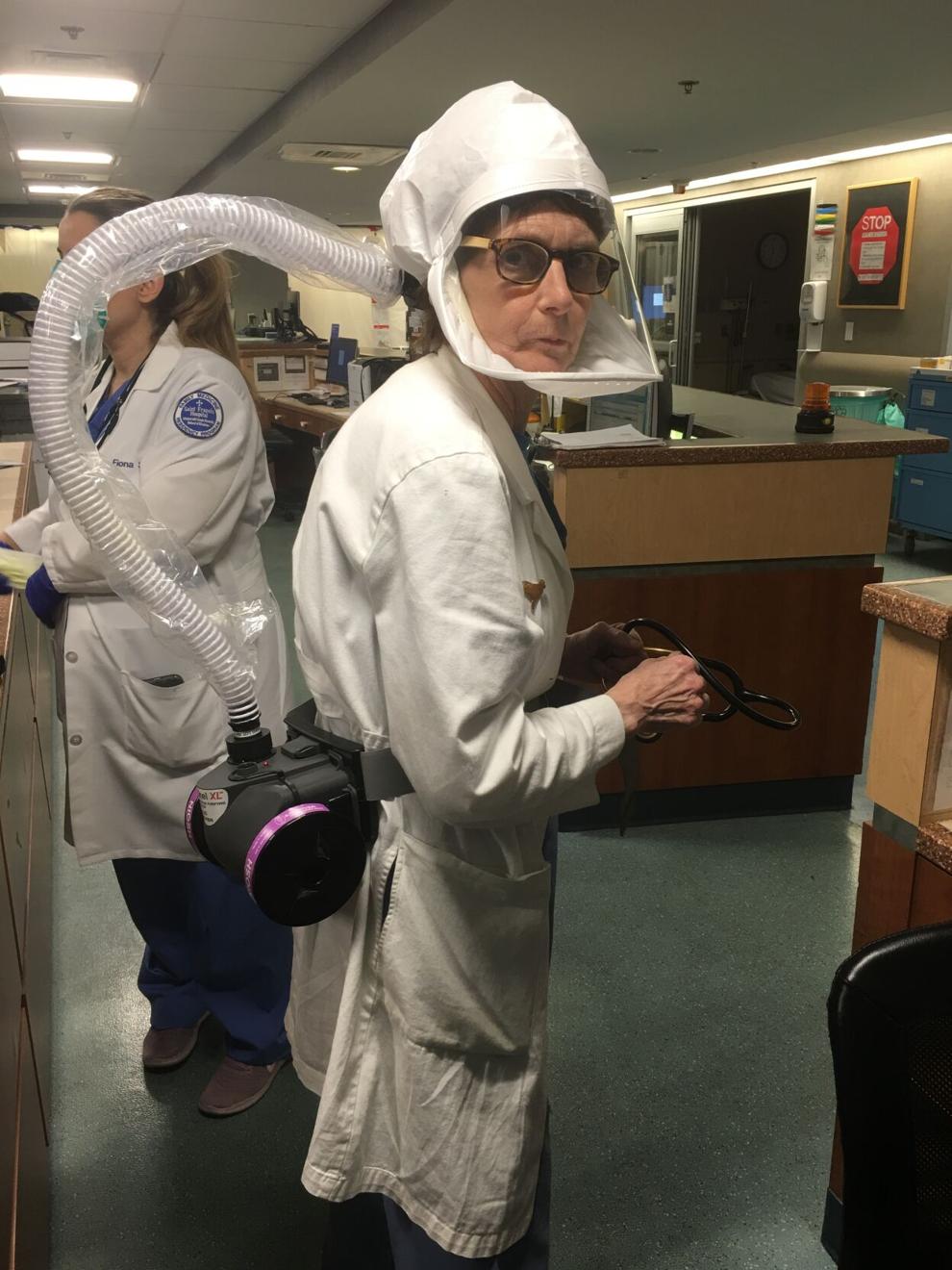 "We always ask people to be honest and do things forthright, but we don't always have the time to card and document whether someone has diabetes or hypertension, when they come to be a one 1b," said Gibney. "Yes, there's going to be cheaters, line jumpers as long as we've known man to do that Do not overburden public health by making them turn into bouncers...we're going to do the best we can. We're going to ask people if they truly are in the proper category, but we also will rely on some people just doing the next right thing."
More than 200,000 Delawareans are a part of Phase 1b.