Delaware non-profits will see a $100 million influx in support with a new fund created from American Rescue Plan funds, to be used for some very specific projects to improve the First State's current situation, and prepare for future hurdles similar to the COVID-19 pandemic. 
Governor John Carney's office on Thursday announced the creation of the Community Investment Recovery Fund, "specifically for nonprofit organizations to apply for funding for capital projects--one time projects, not operating costs, not anything programmatic, but for capital needs," said Special Assistant to the Governor Claire DeMatteis. 
"The governor is really focused on communities hardest hit by the pandemic, whether that's health-wise, economically, educational challenges," she said. "This special fund will enable nonprofit organizations to apply to receive funding for capital projects."
The guidelines for eligibility are very specific, DeMatteis said, and the federal government has laid out exactly to what the funds can be applied. While the state will follow those guidelines in approving applications, DeMatteis said all the projects will be things that help lift Delaware out of the current pandemic fallout, while preparing it better for future challenges. 
"The federal government has issued rules that say any projects that are eligible have to be able, at one facility, to offer educational opportunities, work or work training opportunities, and health monitoring. So those three factors are going to be really important for community groups and nonprofit organizations to apply so that they meet the eligibility."
The interest is already high, DeMatteis said, and nonprofits have been in need of assistance since the start of the COVID-19 pandemic. 
"It's really important to stress that this doesn't cover lost revenue," DeMatteis. "This doesn't cover what they lost during the last 20 months. This is very forward-thinking, focusing on capital projects that help us advance education, work, and health monitoring within our communities."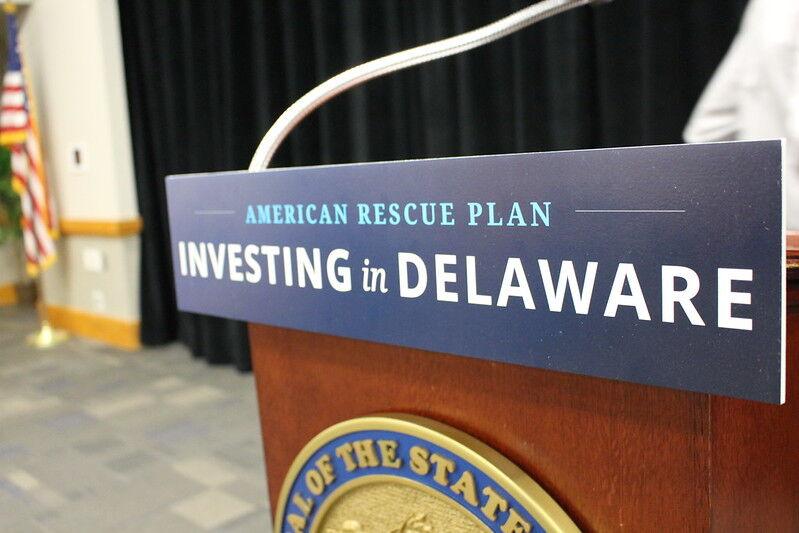 Strengthening and reinforcing those communal channels is a priority, said Carney, who thanked President Joe Biden for the opportunity to ease the burdens of these groups in an emailed statement announcing the fund. 
"The American Rescue Plan is about rebuilding from the COVID-19 pandemic, and coming out of this crisis stronger than before. That's exactly what this Community Investment Recovery Fund will help us do," he said. "This Recovery Fund will help support community centers and other nonprofits that are seeking to rebuild and strengthen the communities they serve every day."
The recovery fund is just the latest in a number of initiatives being undertaken by the Carney Administration thanks to the American Rescue Plan. Other projects already announced include $100 million for statewide high-speed broadband access to the 11,600 homes and businesses that do not already have it--making Delaware the first state to achieve such an effort--$50 million for a workforce development fund to get the state back to pre-pandemic levels, $50 million for a new state hospital for the chronically ill, and $20 million for a new, state-of-the-art Division of Public Health lab. 
"[It] has been critical during this pandemic," DeMatteis said. "Our current lab is just too small and outdated to really meet the needs of a state going through an infectious disease pandemic."
Delaware's congressional delegation also offered their thoughts on the fund in a joint statement issued Thursday. 
"The pandemic's impact on our economy is far reaching, and nonprofits that work to fill the needs of our community need additional support to continue their critical work," said Sens. Carper and Coons, and Representative Lisa Blunt Rochester. "We commend Governor Carney for directing American Rescue Plan Act funds to help these organizations who are vital to strengthening our communities."
The application process, open through November 30, 2021, is open now for completion at DE.gov/RescuePlan.