There's a new garden experience coming to a reimagined Longwood Gardens. 
"It's a massive project and it's one that we're really excited about because we've been dreaming about this for quite some time," said Longwood Gardens CEO Paul Redman. 
Redman said Longwood Reimagined: A New Garden Experience will be a $250 million, 17-acre project set to break ground March 1, 2021, and anticipated to wrap just before the fall and winter holiday experience for 2024. It will expand portions of the northwest corner of the facility previously inaccessible to the public. 
The new West Conservatory will replace the soon-to-be torn down "series of old estate greenhouses...that had been added and cobbled together over time, kind of creating this warren and maze of greenhouses," Redman said, and the conservatory will feature the "crown jewel" of the project, the 34,000 sq. ft. Crystal Palace, which "will be essentially floating on a pool of water."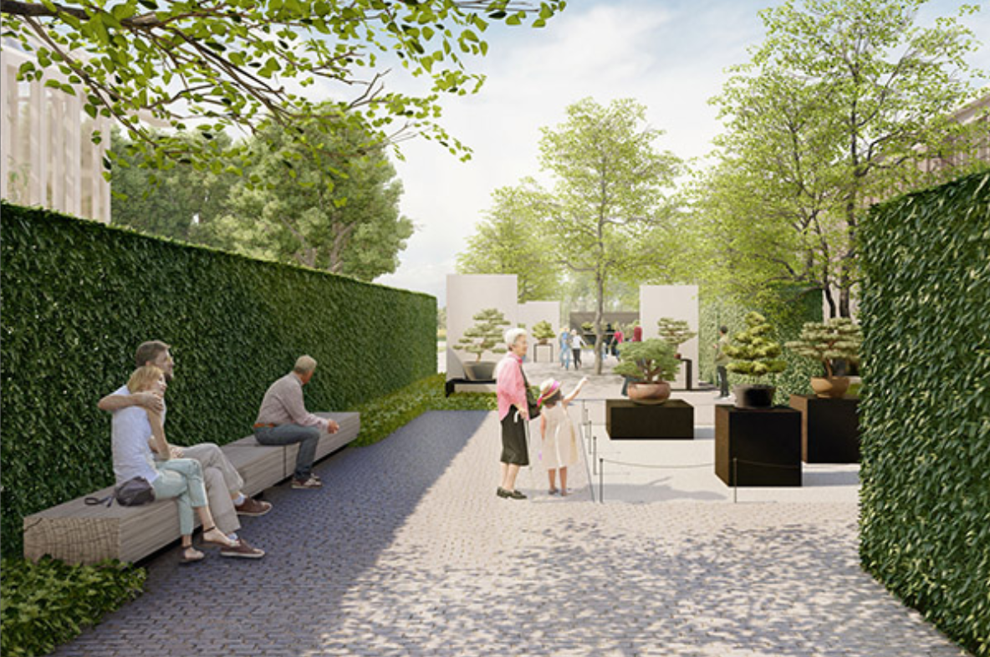 There will also be a new bonsai garden, part of a "very important garden" being relocated. It's the last surviving work in America designed by Brazilian artist Roberto Burle Marx. 
Finally, a new restaurant and dining experience with "dramatic views out to our iconic fountain garden," will debut at completion of the project. 
"it'll be somewhat like being able to have lunch or dinner at Versailles, and watch the waters perform," Redman said. 
Through a mix of tax-exempt bonds, a draw on their endowment, and support from the Longwood Foundation nonprofit, Redman anticipated the project would be a boon for the local economy. 
"One thing I'll say about the cost of the project and its magnitude: it's going to create thousands of jobs in the three state areas of Pennsylvania, New Jersey, and Delaware," he said. "It's going to create thousand of jobs and there's going to be hundreds of thousands, if not millions of dollars being put back into the community, just from this construction project alone."
Delaware has already seen some of that benefit. Wilmington-based Bancroft Construction has been tapped as project lead and will oversee the installation. 
"They've been a wonderful partner, and what's great about Bancroft Construction is that they are highly professional, and they operate at a very high level of excellence, which is a great pairing for Longwood Gardens," Redman said. 
Once completed, Longwood Reimagined will bring the publicly accessible portion of the facility's almost 1,100 acres up to about 480 acres, Redman said. Part of the organization's 40-year master plan, Longwood Reimagined experienced only the briefest of hiccups when the pandemic settled in across the globe. 
Uniquely positioned to continue serving the public in an outdoor environment, even at reduced capacity, Redman said they knew now would be a good time to bring this vision to life. 
"We did take a moment and go, 'Okay, we are working on this project. Do we continue moving forward, or do we stop?'" he said. "After much deliberation, we said that this is absolutely the right time to keep pushing forward with this important project, because A) We're very excited about the vision that we have established for Longwood and where we're going, and B) the community needs this project because it's going to play an important role in the economic recovery, and the recovery in the quality of life, as life returns to normal."
To learn more about Longwood Reimagined: A New Garden Experience, visit LongwoodGardens.org.