A new nonprofit seeks to make the welfare of at-risk children and their families a mainstream issue in Delaware.
A familiar face in Delaware politics is the driving force behind Action for Delaware's Children, a nonprofit comprised of civic and business leaders.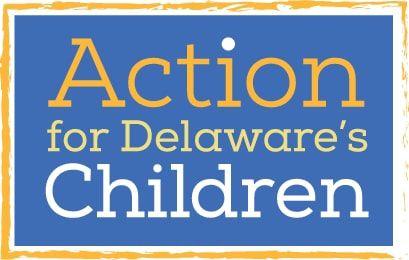 "The state has had a few years of really good finances, when it has a lot of money to distribute and has distributed in Dover, and we feel that more of those funds should have been and should be dedicated to some of these causes that would directly benefit some of our most at-risk kids," former state attorney general and lieutenant governor Matt Denn told WDEL in a sit-down interview Thursday, ahead of the organization's unveiling Friday at Warner Elementary School in Wilmington.
Denn, who now works for DLA Piper Global Law Firm, has stayed steadfast to his focus on helping Delaware's children. A year in the making, the new 501(c)(4) organization aims to push for increased investments in existing programs and non-profit organizations that are already established, doing the work that most benefits children.
Among its top priorities--a doubling of the state's investment in successful after-school programs.
Reverend Shanika Perry, youth pastor at Bethel AME Church, called safe havens like Duffy's Hope, One Village Alliance, and the Boys and Girls Clubs of Delaware "vital."
"It is our belief that in providing young people with pre- and post-care opportunities, that it will benefit the larger society," said Perry. 
Perry, who's also on the Brandywine School Board, said youth--statewide, not just in Wilmington--need positive outlets where they can grow, make mistakes, and be mentored.
"It is the difference between someone graduating; it is the difference between someone choosing an alternative lifestyle, meaning, alternative to where we know that they could be," she said. 
Denn would like to see the state's existing competitive grant program, available from the Delaware Department of Children Youth and their Families, expand. 
"It has about $2.3 million in funding. We're hoping to have them double that as well and also to focus the money more precisely on schools that have high populations of kids living in poverty because we believe that those are the schools that are most in need of those resources," said Denn.
"Theoretically, we like to say that there's funding out there, but if we follow the funding, most times, it's not reaching the target audience that it's intended to," said Perry.
Action for Delaware's Children also wants to see support for state's Nurse Family Partnership double. The program provides low-income, first-time pregnant women access to a registered nurse who makes home visits until a child turns 2 years old. With proven results, the Nurse Family Partnership program helps ensure moms have a have a healthy pregnancy. Then, once the baby's born, they help parents learn how to parent, create safe spaces for their babies, and set goals for the family's future.
President and CEO of the Kenny Family ShopRites of Delaware Chris Kenny, who's on the nonprofit's board, spoke of his family's close involvement in fostering children over the years.
"They have come to our family, usually from the NICU, some of them two or three days old, some of them 5 lbs. or less...they were unfortunately removed from the care of their biological mother," he explained. "Those situations are very difficult, and I've watched my mother deal with the foster care system; I've watched her deal with social workers, and parents, and extended family members, try to work backwards in trying to put together Humpty Dumpty after it's fell down and broke."
Kenny said the Nurse Family Partnership offers the opportunity to give soon-to-be new parents a one-on-one head start that can really make a difference.
"I know from first-hand experience that families in this situation, they need a break; they need something; they need help. And this program produces results," said Kenny.
Currently, the program helps first-time pregnant mothers who are living below the federal poverty line. It's available when a mother reaches 28 weeks of pregnancy. Denn wants to see a doubling of state funding from $1.3 million to $2.6 million for this program.
"Even that would only result in less than 30 percent of the eligible mothers getting visits, but that would make us, probably, first in the country in terms of the percentages," he said. "The empirical evidence for that program is decades long, and it's just compelling," Denn said.
Kenny would even like to see the program start earlier than 28 weeks into a new mother's journey.
"Maybe starting at three month's pregnancy, instead of six month's pregnancy, might even be better, but anything that's an involvement to get into the lives, see what are the barriers to a healthy, nurturing relationship with the infants, and building out your network to support that child initially--whether it's transportation to and from doctor appointments, whether it's transportation to work, daycare, all the myriad of difficulties with raising an infant child," said Kenny.
Action for Delaware's Children also wants to reduce recidivism among juvenile offenders. Retired state Senator Liane Sorenson, who was founder of the Legislative Kids Caucus, said enhanced re-entry services are much-needed.
"Up to 80 percent of those kids can create other crimes," she noted.
She wants to see cognitive behavioral therapy, which has seen success in other states, offered to juveniles as part of their transition out of juvenile detention facilities.
"To change the way they think about it, to change their view of what their possibilities are," she said. "It's so important to get them back on track when they come out."
The Youth Advocate Programs (YAP) currently monitors children who are released from Level V juvenile detention facilities, but Denn said the group lacks the resources to provide this therapy, currently.
He pointed to new research from the University of Chicago that revealed compelling evidence that supports cognitive behavioral therapy as part of re-entry efforts that have reduced recidivism.
"We would like the state to set up a competitive grant program so that non-profits that wanted to offer that could do so," he said.
He's also calling for the state to establish vocational training, in the form of competitive grants, for youth offenders.
"[YAP] mentioned that a lot of these kids, when they come out, would like to get trained in a trade or a skill, but that there's not an opportunity to do that if they're not enrolled in a school that provides that," said Denn.
Chandra Pitts, president and CEO of One Village Alliance, points to outrageous incarceration rates in Delaware, saying a holistic, transformative re-entry program for youth is desperately needed. 
"If you look at the black and white numbers you just have to shake your head in embarrassment or really shake your community up in activism and do something already," said Pitts. "
Changing the conversation: Why they say it will work
"This is about really investing in the future of Delawareans," said Pitts. "An investment in children is an investment in all of our future."
While the nonprofit is non-partisan and won't play a role in elections, Denn said, over the years, its board members will work to educate average Delawareans, who are the ones who influence legislators' decisions.
"They tend to talk about things that they are living, that they know--so it's often things like a stop sign in their neighborhood, or a road issue, or something affecting their own kids schooling situation--and what we're hoping to do...is to do a better job at educating people around the state who we really think are people of good will, who want kids to do well, educating them about concrete things that we can do that will achieve that."
Denn said those conversations that legislators have with their constituents have a larger impact than press conferences, press releases, and even the opinions and agendas of other elected officials.
"As they start to hear about these issues, as they're making their daily rounds, that's ultimately what moves the needle," said Denn.
While the nonprofit will also collect donations and raise funds for programs for at-risk youth, Denn said the above novel approach will be employed by this diverse group of stakeholders. Change won't happen overnight, and Denn admits, it could take years. 
"The big push is not for you to fund our organization, but change the way you...spend your resources and invest in our youth of Delaware," said Pitts. "This is not one community issue, and as long as we treat it that way, and it's the community that has the least resources and the most marginalized--this is a humanity issue, it's a Delawarean issue...and it really takes a people-fueled community-based approach."
--
Other Action for Delaware's Children board members include former president of the Delaware Parent Teacher Association Terri Hodges; Cross and Simon attorney Michael Vild; Lori Brewington, an attorney with Richards, Layton & Finger; Tom Hanna of Harvey, Hanna & Associates; Wilmington-area retired state Sen. Margaret Rose Henry; Clayton Hill of Emory Hill; Jane Hovington of the Lower Delaware NAACP; Gilliam Fellow Stacey Johnson; Dover-area Dr. Laura Lawler with the Delaware Chapter of the American Association of Pediatrics; Ellen Levin of the Ellen and Alan Levin Family Foundation; Maria Matos, president and CEO of the Latin American Community Center in Wilmington; and Joe Rhoades, an attorney with Rhoades & Morrow.