"We are seeing significant attempts at fraud across the [unemployment insurance] programs," said Darryl Scott, Director for the Delaware Division of Unemployment Insurance.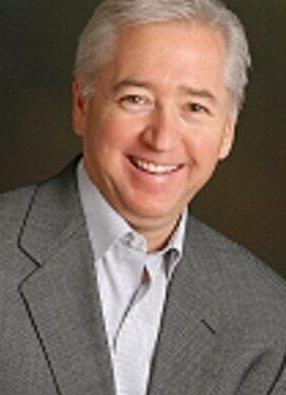 As the world pulls itself out of the pandemic, Scott said the unemployment insurance office is still seeing significant attempts to take advantage of its system, which is presenting issues for both individuals and businesses. 
"We've got individuals that are that are impersonating another person's identity and attempting to file a claim. In many cases, we're able to identify those upfront through identity verification processes," he said. "Employers are seeing increased activity because they're getting notices saying, 'This individual is claiming that they work for me, and they never did.' But, again, that's what the claimant indicated on the application."
Fraud is an ever-evolving situation, Scott said, and as a percentage, there are more claims currently being flagged during the identity verification process than the middle of last year, still in the thick of the pandemic. Businesses in particular are eager to put a stop to this kind of fraud, as unemployment insurance benefits are paid out through the state's Unemployment Trust Fund, which is supported by employer taxes. 
He doesn't know why the sudden uptick in fraudulent claims is happening now, or how much is may have cost at the moment, but the amount the agency has stopped is "significant" coming off a year where the division has paid out a staggering $1 billion.
"We received over, at least the last summer, the Fraud Team has seen more than 14,000 claims we've been notified that are potentially identity theft," he said. "To put it in perspective, at the end of the year, the average weekly benefit in Delaware was about $252, and then you had the $300 on top of it. So that's $550 a week that the average claimant might receive, and if you just think about 14,000 people potentially getting that, it's a significant amount of money that's been stopped."
There are currently 25 people focused solely on fraud within Scott's division, and he's working on hiring an additional 15 to help contain the situation. Additionally, portions of the roughly 50 people working on the adjudication staff are being reassign to that department as well. All of that work is compounded by the fact that Scott said they're still working through a 10-to-12-week backlog of claims which still need to be addressed. 
"I know I've said this other times before, but we ask people for patience," Scott said. "This is a scenario that is not simple and straightforward to complete."
As phishing activities increase online in an attempt to garner information individuals looking to commit fraud might be able to use to file a claim in someone else's name, Scott urged caution in participating in the willing sharing of information. If you believe you've been targeted, Scott said to reach out to uifraud@delaware.gov.