Delaware is just beginning to see cases of an emerging COVID-19 variant.
The Mu variant remains a "variant of interest" not rising to a level of concern--yet.
"The concern is that are genetic changes in the virus--which we expect and we've seen through time--but that those could change the virus in terms of how transmissible it is or that could change the vaccine in terms of efficacy," explained Jennifer Horney, founding director of the University of Delaware epidemiology program. 
At least six of the mutations are on the spike protein, which is integral to the way the vaccine works, but Horney notes it's too soon to know whether that will impact vaccine efficacy. She added other mutations of the virus have also had spike protein variants that the vaccine has proven efficacious against. 
Delaware has 18 cases of the Mu variant, according to the most recent data made available by the Division of Public Health Friday, September 10, 2021.
But cases of Mu are already decreasing globally, in part, because Delta is so widespread.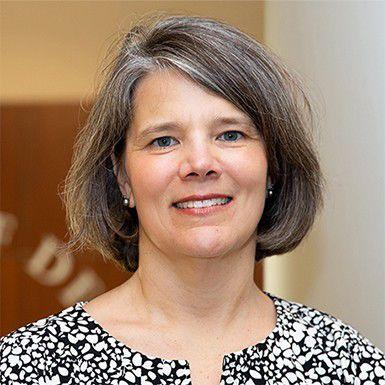 "We've been so bad at fighting Delta that Delta is still holding strong in being the vast majority of the infections that we have here in the U.S. so unless Delta really starts to wane, there's really no way for Mu to sort of get in there," said Horney. "As unfortunate as it is, the strength of our outbreak, surge with Delta is really keeping Mu at bay."
Last week, Delaware saw 665 new cases in a single day--that's the highest level since January. The Delta variant is the primary strain of the virus circulating in Delaware currently. Horney said Delaware's relatively high vaccination rate, which stands at nearly 62% of those 12 and older, is protecting hospital capacity. In states where hospital capacity is at risk, vaccination rates trend lower.
"You have states like Idaho or Tennessee, where triages are happening and people are dying for lack of access to basic emergency care," she noted. "We have a great natural experiment to show that if we had been able to get more people vaccinated and had continued to engage in some of the protective behaviors for just a little bit longer, we could have prevented tens of thousands of hospitalizations and deaths--and that is really frustrating."
While Delaware's vaccination campaign has been largely successful, in looking at other public health campaigns over the last few decades, Horney said reaching the last 30% of vaccine hold-outs--across the country--is going to be a challenge.
"I mean there's still people who smoke, even though many, many fewer people smoke than smoked 20 years ago, but getting those last remaining people to stop is going to be really hard for a myriad of biological, and sociological, and other factors," she said. 
Months ago amid waning vaccine demand, DPH shifted from mass vaccine sites to smaller, more community-focused events. 
"It just takes far more effort per vaccine accomplished because maybe they're extremely rural or maybe they're a minority community that has a distrust, they're just hard to reach," she said.
Unvaccinated people who wind up hospitalized with COVID-19 are pleading for the vaccine, according to national reports, but the vaccine is not an antidote, it's a preventative measure.
"You end up with this sort of one-on-one type of personal experience that someone has to have a really negative experience with COVID themselves or in their family to finally make up their mind," said Horney. 
While the pandemic may be no where near over, many fear the Delta surge is sending the U.S. into a downward spiral as COVID-19 numbers move in the wrong direction. But Horney noted the U.S. is in a far better place than we were when the pandemic first began in March of 2020.
"We have the vaccine which is great...but we also have treatments that are proving to be more effective; we've gotten used to some of the changes in behaviors and habits that, frankly, will be our new normal. So I think we're in a lot better situation; we have more mitigation factors that we can layer on one another, and we've made some semi-permanent or permanent changes in behavior that will help is going forward."