The Delaware State Education Association (DSEA) is calling for a virtual start to the school year amid safety concerns surrounding the ongoing coronavirus pandemic.
The teachers union's calls come after they said educators were left "confused" and with more questions and heightened concerns regarding their safety following the governor's weekly coronavirus briefing Tuesday.
"They feel frustrated and anxious just because of the number of questions we have that are not answered," said DSEA president Stephanie Ingram in an interview with WDEL.
While a formal decision isn't expected until August, Tuesday, Governor John Carney signaled schools would likely reopen under the "yellow" scenario, which means community spread of COVID-19 is moderate. The scenario calls for a hybrid mix of virtual and in-person instruction.
The governor stated he'd like the focus on in-person instruction to be on elementary education, as those kids are still learning to read, and that skill set affects their future success.
When Delaware's schools reopen this fall, Governor John Carney said they'll likely do so und…
"Every teacher wants to be in the classroom; every educator wants to be working with their students...but our number one priority is making sure that we stay safe, that our families, who are back at home stay safe, and that our students and their families are staying safe--that's what we want to be guaranteed."
DSEA said a recent survey of its membership revealed that nearly 90 percent of educators said they feel its important schools remain closed to prevent spread of COVID-19.  
The survey also showed that more than 85 percent of educators have concerns about their personal health, and nearly 89 percent have concerns about their family's health. Ninety-three percent of those surveyed said they have concerned for their students' health and their families.
DSEA has more than 12,500 members, though it's unclear how many took the survey. Nearly 4,400 responses were recorded, however, the survey was rolled out on social media, meaning some respondents may not have been members. Ingram noted any survey respondent who didn't name a school district or building was eliminated.
"Our members have made clear that the only way to protect the health and safety of students, educators, and the communities they serve is to begin the school year in a remote learning environment," Ingram said in a written statement.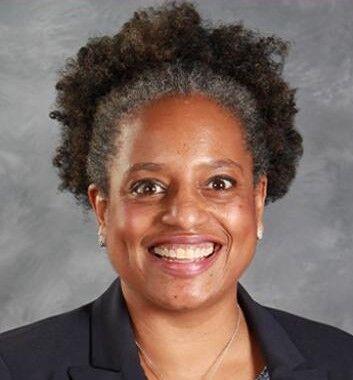 The DSEA is asking that at least the first six weeks of instruction be virtual, calling it the "safest available option" for everyone involved.  
"Protecting the safety of Delaware educators, students, and families requires this action. We believe it will allow time to further evaluate the trauma caused by the virus, its impact on our student's and educators' mental health, the impact of the virus on the physical health of children of all ages.  It will also allow time to develop health plans for students and educators who are at a higher risk of infection and plans to meet the educational needs of students on a district-by-district basis," said Ingram.
In an interview with WDEL Ingram said they chose six weeks because it coincides with the end of the first marking period.
"Just to give us a little bit more time to really, firmly set our feet down into what this plan could look like, because we haven't even received the plans yet," she said.
She added opening schools to close them again would be a worst-case scenario.
"It's so hard to put a shutdown on that--to stop and then to jump back to remote--if we could transition from remote to school that's...definitely the best way to do it," she said.
She said CDC guidelines need to be followed for social distancing, mask-wearing, hand-washing, and sanitizing in schools, but there's no one-size-fits-all approach, and while no scenario is perfect and can ensure 100% safety, Ingram said educators want to be heard.
"They would want to see their lives are being valued, and that means that with all the precautions that are necessary being put in place, if and when we go back to school that they do have that protection equipment that they need, they have the sanitizing materials they need--no matter what their job site is--and just to know that they're being supported by their administration and the district would definitely go a long way."
Striking is illegal under Delaware law, but if the union's request to start with remote learning isn't part of the reopening schools plan, Ingram indicated:
"You might see some actions by some locals because their members would need to feel that they were being heard and would need to advocate for themselves, but I would hope that the district would take the governor's decision...if they decide that it's not something that they can feasibly make happen, then they need to decide what to do to make sure that we keep our members in that district safe."
In a joint-statement, House Speaker Pete Schwartzkopf and House Majority Leader Val Longhurst agreed with DSEA, calling remote learning to start the school year "the safest option."
"While we all would like to seek a return to 'normal; as quickly as possible – parents loading their children onto buses and sending them to school, then heading to work – that has to take a backseat to what the health experts, educational leaders, and our own observations tell us," the said. "We need to listen to our front-line educators and take their concerns seriously. We agree with DSEA that until we have a better handle on this virus and a more comprehensive mitigation plan in place, we must prioritize the health and safety of our teachers and students above all else. Beginning the school year using remote learning is the safest option available to us in the current climate. As a state, we must work with our school districts and teachers to make sure they have the resources they need to successfully begin the school year," they said.  
A day later, state Senate leadership chimed in calling DSEA's concerns legitimate. 
"Beginning the school year with remote learning is not only the most prudent option available, it also will provide our educators with the time they need to have their concerns addressed while giving our state an opportunity to deliver the resources they need to return to the classroom in the safest manner possible," said Senate President Pro Tempore David McBride, Senate Majority Leader Nicole Poore, and Senate Majority Whip Bryan Townsend, in a joint, written statement.
In response to DSEA's calls, Jonathan Starkey, a spokesman for the governor, said the governor will not recommend returning to school--even in a hybrid model--if it's not safe for children, educators and staff. That decision will be based on science, evidence, and conditions on-the-ground.
"It's still too early to make an informed decision about schools based on the data we have available today," said Starkey. "Districts should continue to plan for all three scenarios."
Starkey also repeated claims the governor made Tuesday at his coronavirus news conference. 
"We need children in school learning, particularly our youngest learners. There is no substitute for in-person instruction. But safety remains the top priority, and we'll be working over the coming weeks to help districts and teachers get to a place of comfort and confidence."
State-issued guidance for reopening schools was unveiled last week.