The U.S. Department of Justice recently issued a warning to those seeking unemployment insurance benefits: if you're submitting personal information to make a claim, double-check to make sure you're on a legitimate government page.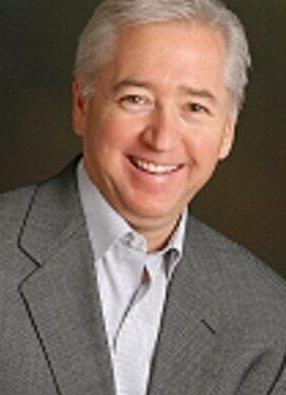 "The alert the Justice Department put out about fake UI sites and social media accounts is one that we are aware, and have been monitoring to try and prevent issues here in Delaware," said Director for the Division of Unemployment Insurance Darryl Scott. "We are aware of a website that someone created that may resemble what is here in Delaware, and what we're trying to communicate to people is, this is the phone number that you'll reach, this is where you can get additional information, and the specific websites that we manage, to try and minimize the opportunity or the chance that people might fall prey to these fraudsters."
The Delaware Department of Labor only uses DOL.Delaware.gov, UICC.DelawareWorks.com, or PUA.DelawareWorks.com for it's websites, only uses the verified Facebook social media account at DelawareDOL, and the phone number from the Delaware's unemployment insurance office is 302.761,8446. Accounts or pages not matching those credentials aren't from the actual government site, but they might do a good job of faking it. 
"Fraud in general, and the risk of people getting information from people pretending to be us--the Department of Labor--is something that we're getting to the stage that we're talking about messaging on a weekly basis to try and remind people of how they get in touch with us," Scott said. "Unfortunately, we're spending more time than we ever hoped we would dealing with this issue, but it's so important that we need to, and we'll invest whatever time we need to, to try and communicate and prevent people from falling prey to these fraud schemes."
Scott said hijacking personal information might be so suspects can attempt to make a fraudulent claim on someone's behalf, to have money paid to a fraudulent account, or they might try to use it for non-UI-related purposes. 
"The additional federal funds that are being provided, which are absolutely necessary in this time of COVID, just make the unemployment insurance programs an attractive target for people looking to commit fraud," he said. "So, it's something that we, in addition to try and do the preventative measures, we continue to look at, how do we strengthen the process? Unfortunately, that may mean additional steps for people, but also how do we analyze the data on the back end to potentially identify people who may be committing fraud?"
The Department of Labor is also the only source for assistance for Unemployment Insurance assistance, so any contact from an outside agency stating otherwise should be reviewed with healthy skepticism. 
Anyone who receives a text message or email claiming to be from the Delaware Department of Labor and containing a link that requesting an individual's username and password, report the communication to the Delaware Department of Labor UI Fraud Division by calling 302.761.8397 or by sending an email to UIFraud@Delaware.gov.