In 2017, 345 Delawareans died from drug overdoses.
Data on how many youths were among those deaths isn't yet available from the Delaware Division of Forensic Science.  
Evidence shows recovery high schools work and increase the odds of children going on to lead successful, drug-free lives--but Delaware still doesn't have a recovery institution like that for its drug-addicted children, and the fight for funding continues in the First State. 
Attorney General Matt Denn wants to see the state finally create a space for youth in need. He requested a total of $2 million in start-up funds for a recovery high school in his Fiscal Year 2019 budget request, which is being considered by the Joint Finance Committee. Projections show it would cost about $500,000 to operate the school annually.  
"That is part of the big picture, in terms of treatment, that we think ought to be done and that the state can afford to do," said Denn.
Especially now, with rebounding revenues and Delaware's financial picture dramatically improved from the previous year and years past. With that influx of cash, Denn said it's time the state spent more to combat the growing opioid epidemic.
The charge has been led by the grassroots organization atTacK addiction, whose leaders have lost loved ones to the opioid epidemic. The Red Clay Consolidated School District has offered a potential site for the school inside the James H. Groves Adult Education Center, off Telegraph Road, as first reported by WDEL.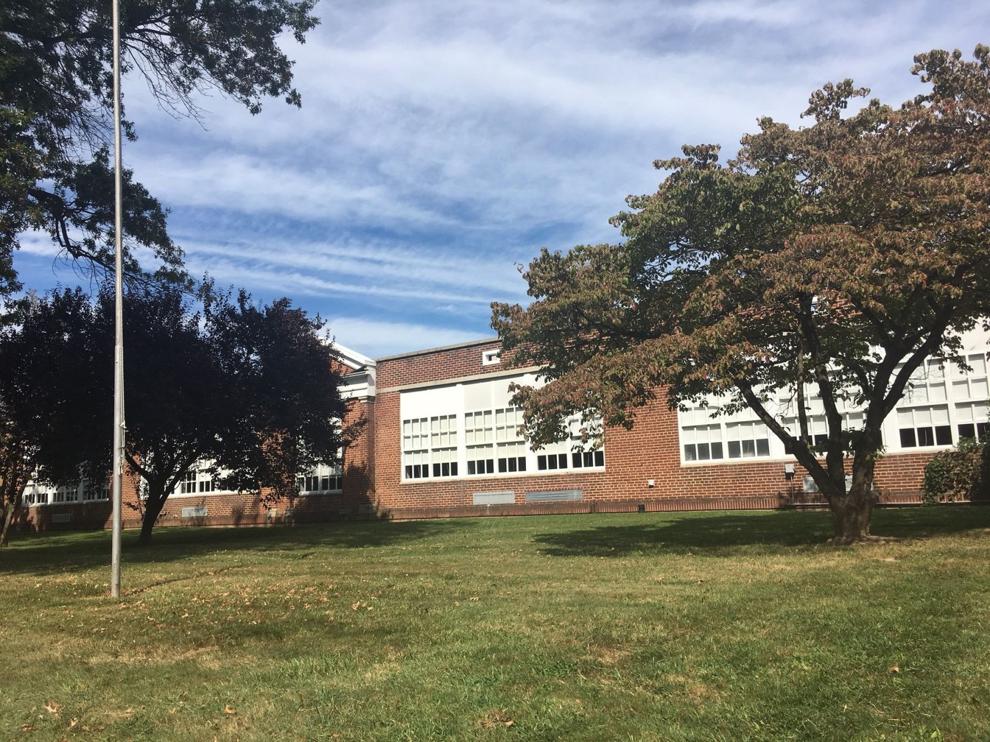 "You're talking about 20, 25 kids at a time being enrolled in a school like that, and for those kids, it's very significant," said Denn.
The public school would be modeled, at least in part, after the Bridge Way School in Northeast Philadelphia. The private school, despite its hefty price tag, has been resoundingly successful in helping youth recover from alcohol and substance abuse.
WDEL visited the school last year to study the model after at least two Delaware students traveled hours each day to attend it, as it was the only place where they could get the help they so desperately needed. Shortly after our visit, Denn stopped by the Bridge Way School too, and was impressed with what he saw.
"These are kids that have chosen to get treatment, who are motivated enough to put themselves through a program like that," he said
In order to get community buy-in, Delaware may have to promote the school--and the track record recovery high schools have on the national level for improving the lives of addicted youth, said Vanderbilt University professor Dr. Andy Finch, the leading research expert on the development of recovery high schools in the United States.
"It's going to take awhile for people to understand what the school is. Even though the schools have been around in this country for almost 40 years, there's still a lack of awareness," he explained. "It's the type of program that, I would say, until you need it, you don't really know much about it."
Addiction experts stress Delaware needs a school like Bridge Way, but start-up schools always face the initial issue of building a student population. Finch said even families that need the school for their child's survival may be hesitant to utilize it out of fear of the stigma that surrounds addiction. He called it a difficult thing for families to accept.
"[It's difficult to] make a choice like that, to acknowledge that my student has developed a pretty profound drug and alcohol problem and that they need extra support--not only to stay off of alcohol and drugs, but to finish high school," he said. "The reality is that the students who do go to recovery high schools have a higher graduation rates than people with alcohol and drug problems that don't."
And without the help, some teens may not be alive to even consider attending college.
"I think it's a myth for families to believe that if they put their child in a recovery high school, they're somehow diminishing their chances of going to college. It would be exactly the opposite," he said.
The Delaware Department of Education had no comment on the proposal for a recovery high school, saying they have not yet received many details about it.  If it comes to fruition, Delaware's recovery high school would be public, and would start small in hopes of growing as more people who need it become aware of the services offered.
"I know it's a cliche, but if you can help only one or two kids, that's significant--and in this case, we could probably help dozens per year," said Denn.