The Delaware Department of Transportation (DelDOT) is seeking nearly $393 million for its operating budget for the next fiscal year.
New DelDOT Secretary Nicole Majeski appeared before the state's Joint Finance Committee Monday, February 8, 2021, and told lawmakers the department lost $54.5 million in the last fiscal year after two of their three revenue streams were down significantly--tolls and the gas tax.
"The last year, we saw traffic volumes decrease at the height of the pandemic...during the weekday by 50%, on the weekend by 70%. What we are seeing now is about a 15% reduction in New Castle County, 11% in Kent County, and 10% in Sussex County," she said. "That has a direct impact on toll collections and motor fuel tax."
Transit ridership was also down 50% while paratransit ridership was down more than 75%.
"It's rebounded slightly, but not to the levels where it needs to be--pre-pandemic," she said. "And paratransit...it has rebounded slightly, but our most vulnerable population, a lot of the services that they'd normally go to are not open."
Federal CARES Act money in the amount of $50.4 million helped DelDOT reduce its overall transit subsidy by that amount, but the future remains uncertain. Majeski is projecting a $52.5 million revenue loss this year and another $33.7 million for FY 2022.
DelDOT's operating budget request represents an 18.6% growth over last year's $331 million, but Majeski cautioned:
"That is due to the fact that we are storing that subsidy to [Delaware Transit Corp]--that $50.4 million one-time credit--we had lowered the DTC subsidy last year, and so we need to restore that, so that's why you see that big jump. If we were to remove that from the equation, our budget growth is just around 2%."
Another $80.5 million in federal money was also received by DelDOT at the end of last year, but how it can be spent remains to be seen.
"We do anticipate our Fiscal Year '22 budget being adjusted to reflect this money," said Majeski.
"It'll be about $38.5 million on the transit side, so if they have the same parameters as they did last year, we could use that again to kind of offset some anticipated revenue losses on the transit side, and then, use that towards the subsidy, but again we need to see those parameters first," she said. "Forty-two million will be from federal highways. We haven't gotten parameters around how that money can be used yet."
"Door openers" in this budget request include:
$52 million for the DTC subsidy
$1.5 million to complete conversion of casual/seasonal employees to FT
$86,000 for continued operations at a new construction facility off Chapman Road
Another $100,000 is being used to take over city of Wilmington's 219 traffic signals, which comes at a pivotal point.
"Given the 95 project is about to start, we know that traffic is going to disperse throughout the City of Wilmington, so for us to have the monitoring and control of those traffic signals, we can make real-time adjustments at our center so that we can help with the flow of traffic," she said.
DelDOT has also seen $3.7 million in COVID expenses last year into this year, including personal protective equipment purchases. 
Touting success in a difficult year
Amid challenges, Majeski highlighted the department's successes, including opening the Wilmington Transit Center last year, improvements to the Newark and Claymont transit centers, and Lewes beach service.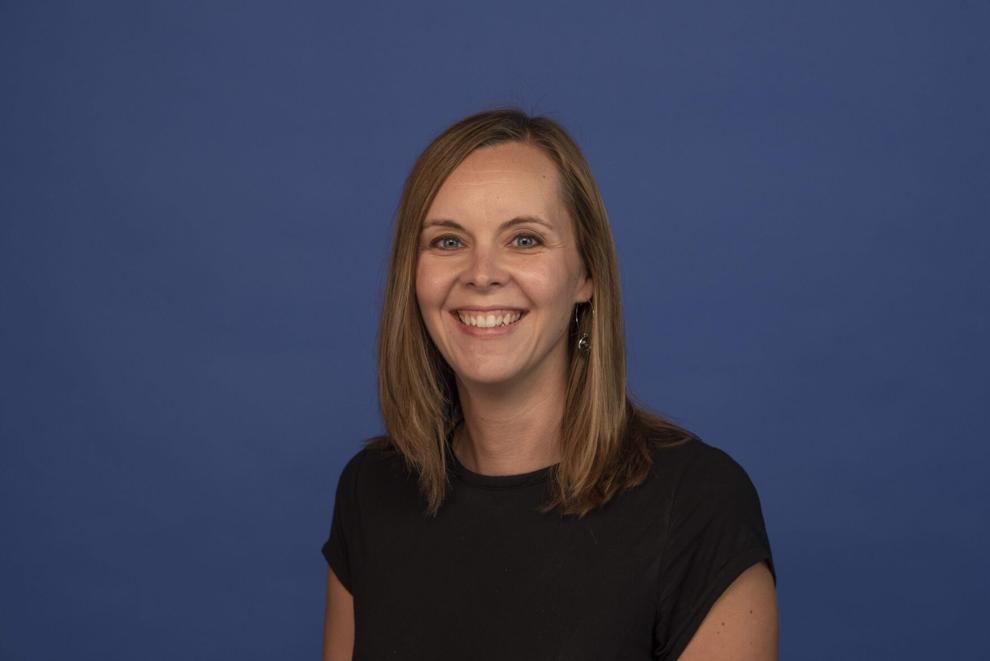 She noted DART now has 16 electric buses with four more expected later this year.
"By the end of this calendar year, our entire [paratransit] fleet will be transitioned over into propane. We now are able to offer WiFi on all of our fixed-route bus services, which is a great added bonus for our customers that are riding," she said. 
She also touted the restoration of SEPTA service between Newark and Wilmington in the wake of the massive I-95 rehabilitation project that's scheduled to begin this week.
"The more that we can get people on SEPTA service and transit services, the better for congestion management purposes," she said. "This is the 'mother of all projects'...we will be rehabbing three miles of pavement, 19 bridges, 11 ramps from the 95/495 split all the way to 202. Weather-allowing, we will start that maintenance of traffic shift this weekend so over the next two weeks, we will get the lanes configured for southbound, doing some re-striping, and then in just a few weeks, we will be contra-flowing onto the southbound lanes and construction work will begin."
Majeski said the department also plans to focus on roadway safety, reenergizing efforts around distracted driving and speeding, intersection improvements, and pedestrian safety.
"Speeding--I think, everyone has seen, unfortunately, the increase in speeding throughout the state. Even this year, with traffic volumes being down as low as they were, we still saw a significant number of fatalities throughout the year--116 fatalities last year. While that number is down from the previous years, a lot of those fatalities were attributed to speeding. So we need to be working with our law enforcement partners and doing education, and doing enforcement, getting creative in trying to tackle that issue."
DelDOT also plans to continue to enhance features already available on its app, including mobile payment for DART fares and real-time bus information.
Few questions were raised among lawmakers on the Joint Finance Committee following the presentation. Members praised Majeski for her thoroughness and DelDOT and its employees for being "great" community partners during the pandemic, taking on additional roles outside their regular jobs, including directing traffic at COVID-19 testing and vaccination sites as well as at Food Bank distribution sites.
Check out DelDOT's full FY 22 budget presentation.