The Delaware Department of Transportation (DelDOT) commented recently on the structural integrity of a well-traveled crossing along an important northern Delaware corridor.
The concerns with the Tyler McConnell Bridge, a two-lane span over Brandywine Creek, built in 1951, stemmed from the disintegration of concrete walls which enclose either side of the span.
Significant chunks of concrete were missing, at intervals, from the base of the barriers and spalling, a type of surface failure caused from freeze-thaw cycles affecting the capillaries in concrete, could be seen throughout the structures.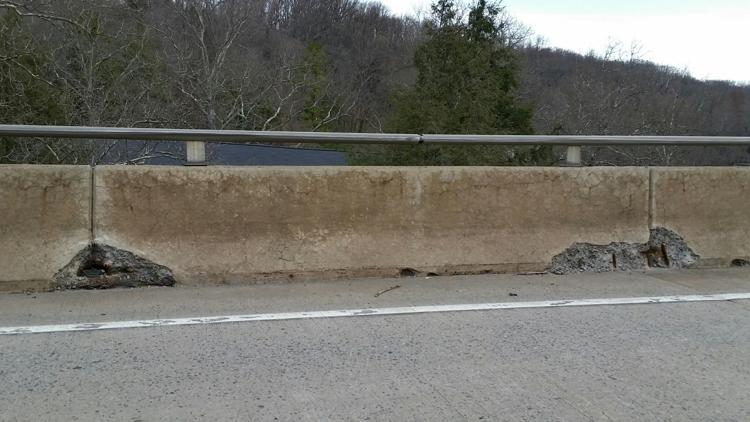 Additionally, several sections of metal pedestrian railing, which run along the top of those same concrete walls for the full 871-foot length of the bridge, had been damaged or missing.
Though the condition of the bridge wouldn't pass an eye-test, inquiries from WDEL were promptly returned by DelDOT.
Regarding the pedestrian railing, the agency acknowledged that their maintenance division was aware of the issue and had plans to replace them, pending federal approval required by the National Environmental Protection Act.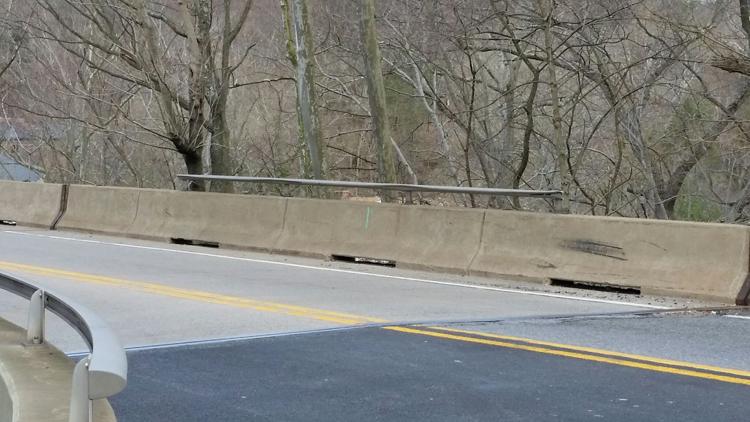 With respect to the bridge's structural integrity, the last inspection, performed on August 7, 2016, classified the bridge deck and superstructure (beams, or girders) to be in good condition, whereas the substructure (piers, or abutments) were deemed to be in fair condition.