The Delta variant has become the predominant strain of the COVID-19 virus circulating in Delaware.
Just two weeks ago, Delaware was adding approximately two cases of the Delta variant per week. The state has added eight cases each of the last two weeks for a total of 31 cases, according to recent data from the state.
That has the state's top public health expert concerned.
"We're seeing more clusters in places like workplaces," Dr. Karyl Rattay, director of the Delaware Division of Public Health, told WDEL. "It's highly contagious--more contagious than any other variant we've seen."
Lieutenant Gov. Bethany Hall Long, who's a public health nurse, said the variant has her concerned as well. 
"The Delta variant is serious; we're seeing uptick in other states across our nation...and we have to take this very credibly. So bottom line is...if you're not vaccinated, you really have to wear the mask, you have to socially distance. It is something to take serious," said Hall Long.
But public health experts have said the vaccine, thus far, has been proven to provide strong protection against the Delta variant, showing the new resurgence is preventable. 
"It may be difficult to stop that upswing because we still have less than 50% of the whole population that's fully vaccinated," said Rattay. 
For those who may be feeling hesitant, Hall Long pointed to data out of Maryland.
"Last month, in Maryland, all of the deaths that occurred in the state of Maryland--this is next to Delaware--were unvaccinated persons. So it's really important," she said.
With an incentive program that awarded cash prizes, Delaware met its goal--and President Biden's goal--of having 70% of the population receive at least one dose of COVID-19 vaccine by July 4th. But that's not enough to stop the spread of the Delta variant.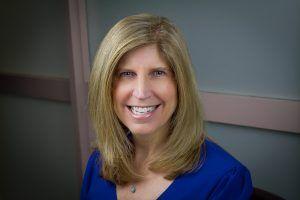 Rattay wouldn't say what threshold of virus outbreak the state would need to reach in order to re-institute a mask mandate. Some larger metropolitan areas, like Los Angeles County, California, and Clark County, in Nevada, which includes Las Vegas, where the Delta variant is rapidly spreading, are again recommending mask-wearing in indoor public spaces.
"We don't want to see ourselves going back to that, but I will tell with less than 50% of our population fully vaccinated, you look around any room now, you don't see 50% of the people wearing masks," she said. "So we all would love to think that people are doing the right things and following the guidance--and so if you're not vaccinated, you should be wearing a mask in indoor settings, but the reality is people aren't. With this Delta variant and what we're seeing in other places, I am concerned. We do not want to go back to a mask mandate."
"After we get through the hot summer months, anything is possible with an uptick in the fall," cautioned Hall Long, who said any decision would come from the Division of Public Health in conjunction with the governor's office.
While all options are on the table to prevent further spread of the Delta variant, first identified in India, Rattay stressed that moving backwards isn't her preference.
"We certainly do not want to go back to the restrictions that we had in place, and a lot of people have done the right thing and gotten vaccinated, and so we certainly don't want those who have gotten vaccinated to have to undergo restrictions because others aren't making the same choices to get vaccinated or to wear a mask...we certainly all respect personal freedoms, but it is frustrating."