The Dewey Beach community is coming together to support a local business owner, who was critically injured in a moped crash last week.
Signs at local businesses read:  "Get Well Tyler" and "Prayers for the Tyler," while the hashtag #DeweyStrong is making waves on social media.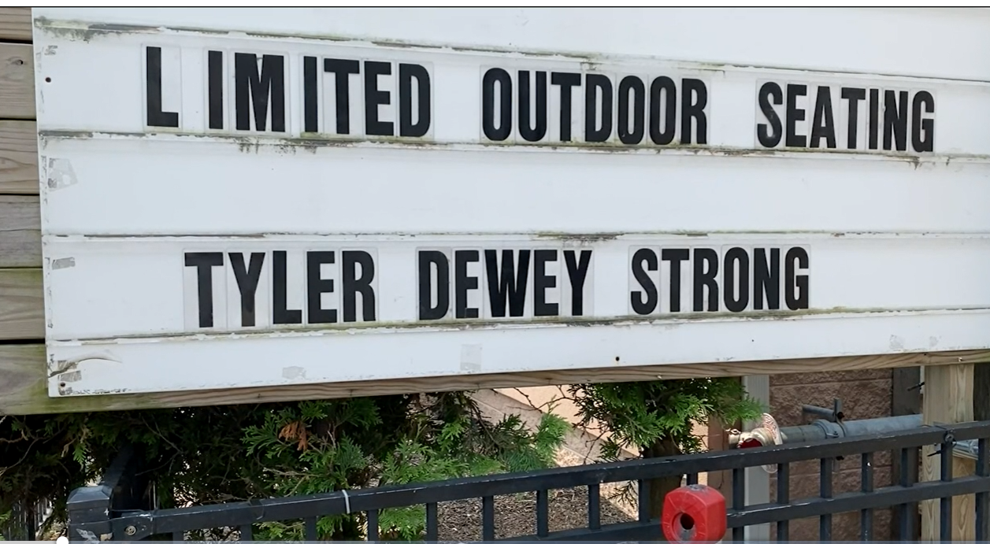 Tyler Hudson, who owns Dewey Beach Surf Shop, was riding a moped when he was struck by a suspected drunk driver on Shuttle Road, just off Coastal Highway, Friday, July 16.
Troopers charged the driver, who hasn't been identified, with vehicular assault and his third DUI offense.
Dewey Beach Surf Shop manager Lauren Kelley told WRDE-TV the best way you can support Tyler is by supporting the shop.
"They just want everyone to keep supporting the shop. They don't want to focus on you know the negative, they want to focus on the positive and promoting DBSS, and organizing fundraisers and events and stuff which we all have in the works," she told the TV station.
Well-wishers can also sign a Dewey Strong banner inside the surf shop for Tyler.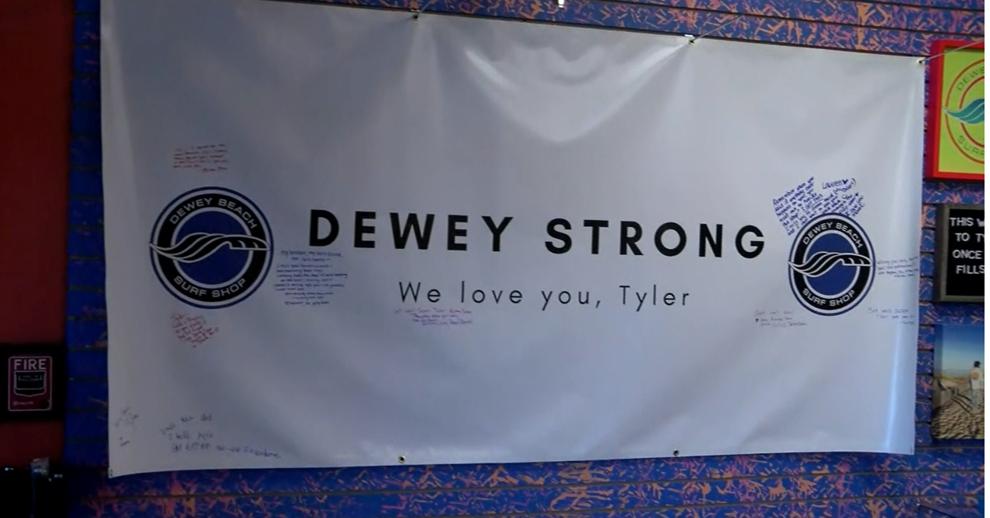 Soulfire Collective has launched a give-away with merchandise from Tyler's store and donating a dollar for every comment on their post. Brooke and Kat Wyman, the yoga studio's co-owners, told WRDE-TV they wanted to do whatever they could to help because Tyler would always help.
"He was just always so kind, always so helpful. He would do anything you needed--here's my phone number, text me if your group needs anything for the bonfire...he's just such an incredible person we wanted to do anything we could," they said.
Hudson's mother posted on the surf shop's Facebook that her son is on the long road to recovery. 
"He is breathing on his own , able to move his arms and just his left leg. The right leg is in a cast with metal rods all around. He knew his name and recognized his girlfriend, Maddie Kelly and all of Us. He has several facial fractures but still is just as handsome,lol. They didn't have to shave his head, which will make him happy but I think he could use a little hair cut. He does have brain trauma but as long as he remains calm and quiet, they say it will fix itself. Tyler knows how much you all love and care about him. We tell him how much you all have come out to support him," she wrote.
A website has also been established called HelpTyler.org, where you can donate directly to Hudson's recovery. In the hour it was created, it had already received more than $1,700 in donations.