A massive 400 lb. loggerhead turtle was among six turtles that washed ashore over the weekend in Lewes.
The Marine Education, Research and Rehabilitation Institute (MERR) said it was called to the beach Saturday, September 7, 2019, after beachgoers and Lewes Police aided in an emergency response.
MERR said the female turtle spanned 3 ft. in length and was suffering an injury caused by a boat propeller on her shell, behind her head.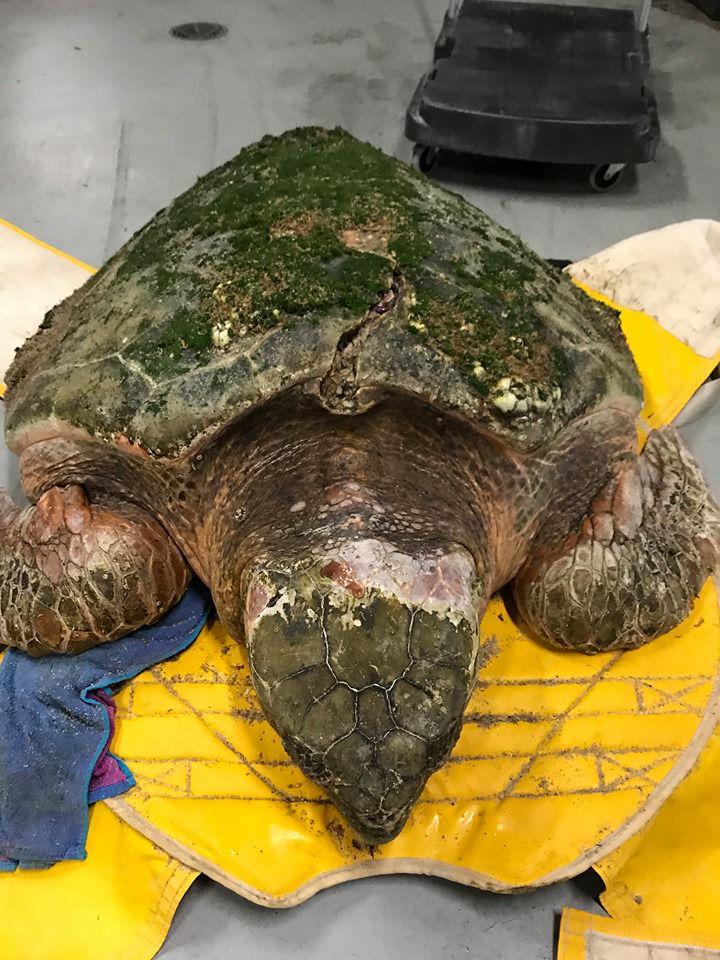 Experts believe the turtle was living with the injury for quite some time; they add she was underweight and debilitated.
The turtle was treated for emergency care by MERR Institute and then transported to the National Aquarium in Baltimore, where she'll receive long-term rehabilitation.
MERR Institute said the turtles likely came ashore due to northeast winds and increased waves brought on by Hurricane Dorian.