Delaware held another round of mostly-unadvertised COVID-19 vaccine sites on Monday, as they are preparing to announce the full move to Phase 1b this week.
Jeff Sands with the Delaware Emergency Management Agency told WDEL that a third day of drive-thru vaccinations at the DMV in Dover was supplemented by an indoor event at the Salesianum School in Wilmington on Monday as they work to transition to the second phase of vaccinations, Phase 1b, which allows for everyone 65 and older to be vaccinated. More than 200,000 Delawareans are in Phase 1b.
"We reached out to a few Wilmington senior organizations to help us out and test out what the thru-put would be for an inside vaccination event like that."
Monday's event was not announced to the general public, but it didn't take long for uninvited members of the public to line up on the sidewalk along Broom Street.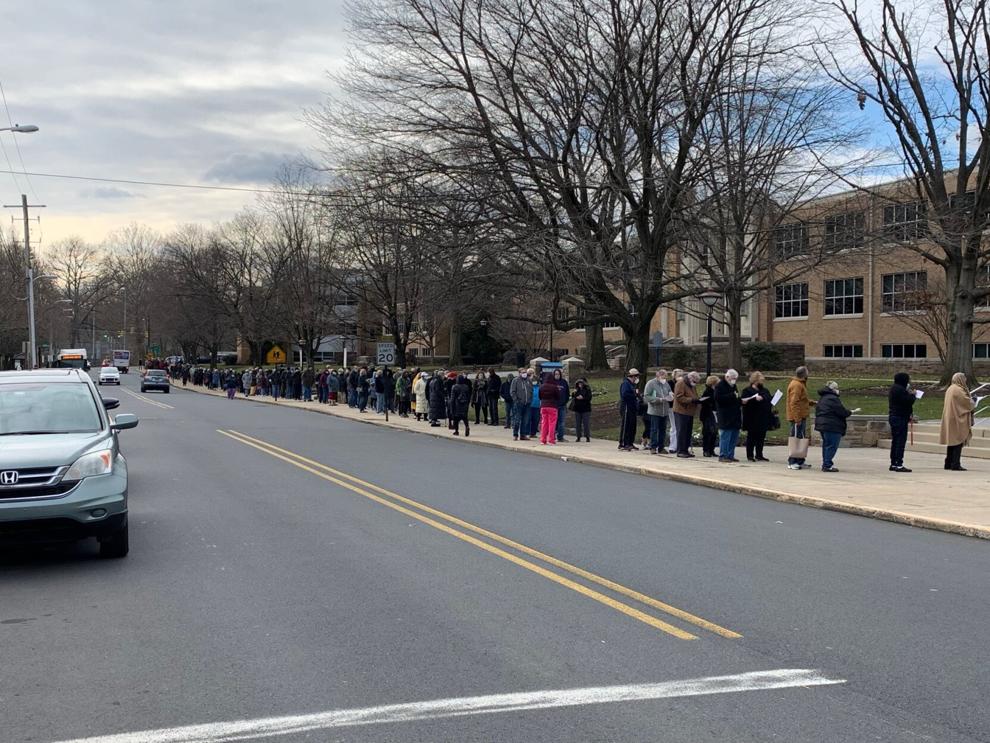 "Very quickly, by word of mouth, it spread, and people were calling people and the line quickly grew around the block. We were only accepting those who were 65-and-above who were outside that 1a group. We did have to turn a number of people away, but we were able to vaccine about 970 people at that event today."
Sands said he was part of the team charged with putting a lid on the line.
"It was heartbreaking for me. I had to physically stand at the back of the line and tell people: 'this was the number of people we have left.' We did a headcount where we were counting down to the last single dose that we could administer. I had to physically place myself at the back of the line and tell people 'hey, we don't have room today."
Monday was the third straight day where WDEL has received calls and emails  about the state's lack of publicly announcing the "dress rehearsal" vaccination clinics, some of which were not even reported to the media.
Sands said DEMA hopes the public won't lose trust with them as they begin to segue from the dress rehearsal to the actual COVID vaccination clinics this week.
"We feel for them; we understand there's a lot of uncertainty and confusion. I think a lot of that is because 1a is a smaller group, and now we're getting into this more wide-open group, and it is going to be a lot better advertised going forward."
Phase 1a consists of health care personnel, long-term care facility residents and staff, plus EMS workers.
Phase 1b includes educators, some additional essential, frontline workers and all residents 65 and older.
Sands said more details on the appointment system should be available by mid-week, possibly as early as Tuesday.
Besides the estimated 970 doses of vaccine administered at Salesianum on Monday, Sands said there were another roughly 4,000 vaccines performed in Dover on Monday, bringing the weekend total at the DMV to about 9,770.