A lawsuit that seeks equity in Delaware's education system and challenges its current funding system is heading to court mediation.
The lawsuit, filed in January of 2018 by the Delawareans for Educational Opportunity and the NAACP Delaware State Conference of Branches with involvement from the ACLU of Delaware, seeks weighted funding systems for high-poverty schools, children with special needs, and children who have English as a second language.
Mediation with Vice Chancellor Joseph R. Slights III is scheduled for August 31, 2020.  It is seen as opportunity to give Black and Brown children a better chance at succeeding upon graduation, and comes as the nation experiences a moral reckoning with racial injustice. If no deal is struck, the case heads to trial in November, and further appeals could stall for years a solution for the highest-need students.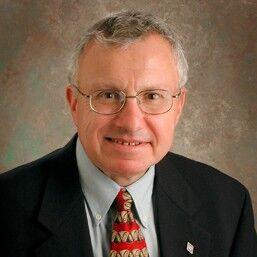 "That's yet another dimension that helps us to see, maybe, a little bit more clearly than we might otherwise have seen--the impact and implications of just remaining the same," said Dan Rich, a professor of public policy at University of Delaware, who specializes in education policy. "The longer this drags on, the more challenging it becomes. We face a challenging time to do that because of the COVID crisis and the impacts; but, if anything, the COVID crisis itself has, in some ways, highlighted some of the inequities in the education system. It's certainly highlighted the differential conditions under which students are living and, hopefully, learning. So I hope we will make progress."
New firm joins the case ahead of mediation
Ahead of the court mediation, the governor's office has hired Rocco Testani of Eversheds Sutherland, a global legal firm based in Atlanta, Georgia. Testani, a partner with the firm, serves as co-leader of the business and commercial litigation team. According to his biography on the firm's website, Testani served as lead counsel for the Florida state House and Senate and the state Board of Education, winning a constitutional challenge to the state's $19 billion K-12 public school funding system, after a four-week trial. He also represented the state of Georgia and its board of education in a challenge to public school funding laws--a lawsuit that was ultimately dismissed by plaintiffs.  
New Castle County Councilman Jea Street, who is affiliated with the groups that filed the lawsuit and has pushed for education equity for decades, wouldn't speculate on what the hiring of a firm like that might signal.
"We have to hope for the best and prepare for the worst," said Street. "Whatever's being spent on lawyers, right now, and whatever the state has spent over the last two-and-a-half years...this money should have been spent on children. There's no need to continue down this road of inappropriate spending and continue this litigation, which is why we asked to mediate--they didn't. We wanted to make sure that they know and the court knew that we're reasonable, we were willing to negotiate, and hopefully this process will bear some fruit, but if it doesn't, we'll do what we have to do."
WDEL has filed a Freedom of Information request to determine how much has been spent on attorney's fees in the case.
Street said he truly believes Governor John Carney and Education Secretary Susan Bunting want to secure weighted funding for disadvantaged students.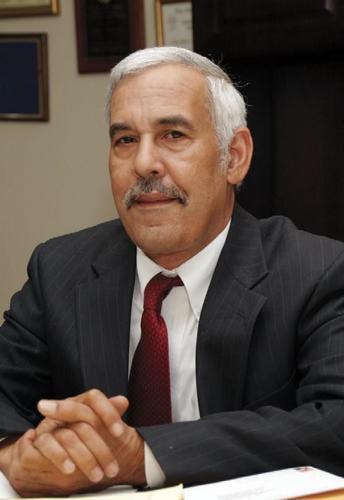 "In my opinion, they do, even though I'm not pleased with the way they've shown it thus far. But the biggest hurdle in this is the Delaware General Assembly. With the exception of the early childhood education initiative, Delaware as a state, and particularly the General Assembly, has never done anything to advance the plight of low-income children or children of color unless a judge or judges has ordered them to do so," said Street.
"I hope we recognize this as something that needs to happen in a deliberate fashion with a shared responsibility that doesn't become deeply partisan," said Rich. "That it's introduced in ways that provide the resources needed in education, recognizing the other challenges."
Neither the governor's office nor their attorney returned WDEL's request for comment for this story. But in late May, after a day of peaceful protests turned into a riot and looting in response to the police killing of George Floyd in Minneapolis, Governor John Carney was spotted along Market Street in Wilmington. At that time, he told WDEL what happened was "heart-wrenching" and pointed to systemic issues in education that need to be overcome.
"We have some serious problems we need to address, it starts with educating our youngest children," said the governor in May.  
Advocates say Opportunity Funding is not enough
Under Governor Carney, the state started a weighted funding system for districts and charter schools, known as Opportunity Funding, aimed at supporting disadvantaged students. The program set aside $75 million over three years for English learners, low-income students, and aimed to add mental health supports in schools. There's no guarantee the funding will continue after three years.
"It's very much appreciated, but woefully insufficient," Street said. 
To strike a deal, Street said he'd have to see commitment and a serious effort from the state, which he said "quite frankly is going to cost money."
"Children have had to carry this burden for 19 years. We knew when we restarted the re-segregation process, that this was going to happen. We were forewarned, and the state was told in no uncertain terms in January of 2001 via the Neighborhood Schools Report that this needed to be done. But by 2005, we were completely re-segregated within the four northern school districts, and the difficulties and challenges have been prevalent ever since.

"In May 17, 1954, Brown vs. Board decision, wherein the court made it clear that separate-but-equal was inherently unequal, today, separate-but-equal is still inherently unequal. We had a celebration last week for the Colored School in Hockessin; and I didn't go to the celebration, because at this point, there's nothing to celebrate. As a state, we should be ashamed of ourselves because the schools are re-segregated to the exact same point they were, at least when the Educational Advancement Act was put into motion in 1968. And basically, we've created an all-minority school system within the four school districts, and until that changes, separate-but-equal will always be inherently unequal."
While he couldn't give specific figures on what it would cost, Street said it will take tens of millions of more dollars than what the current Opportunity Funding provides, and he says that funding needs to be guaranteed annually. He called the lawsuit a "last resort," as he noted ongoing discussions about the need for equity in education for nearly two decades.
"Extended days, extended school years, extended school weeks...the need to have mental health specialists and social workers in schools...we need to have the availability of additional resources that would include math specialists, reading specialists, and other significant additions to staff and the mediation activities, all of which cost money," he said. "It's going to have to be over a period of the time, where it can be shown, that the children that we represent are performing at the same level as their other children within the system," said Street.
"Whatever that dollar amount is, that's what it's going to be, but the game in good faith is negotiable," he said.
Delaware spends approximately $2.4 billion on public education annually, in a combination of state, local, and federal dollars. About $1.6 billion of that was state-funded. Rich said its one-size-fits all approach to allocation of dollars doesn't work.
"[The funding system] is grounded in the assumption that all the students that we're teaching are all alike. Our state system is organized in such a way that it treats, essentially, all the students as if they all have the same learning needs, but we know that kids are different. They have different learning needs, and sometimes the learning needs of some children, some students, are more challenging and require more resources," said Rich. 
Statistics show dire need to improve proficiency
Vice Chancellor J. Travis Laster's November opinion in this case lists alarming statistics showing the lack of proficiency among Delaware's disadvantaged students. 
Just 36% of low-income students met standards in language arts while an even lower 25% met math standards in the 2015-16 Smarter Balanced Assessment.
Among students with disabilities, the numbers are even more staggering.  Eighty-six percent did not meet standards in language arts while 82% of English Language Learners did not meet state-set standards.
The statistics show a desperate need to improve proficiency, matters upon which Education Secretary Susan Bunting was pressed on in a deposition in February 11, 2020.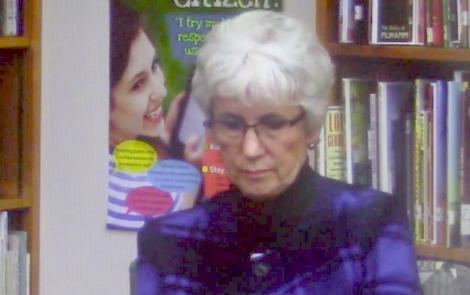 In deposition transcripts obtained by WDEL, Bunting was asked whether she wanted to see a spike from $1.6 billion to $2 billion in state funding for education in 2021. She responded:
"We could always use more money...the more money we have to invest in our students, the better job we can do to meet all of their need."
When asked further whether she thought the state's education budget needed to be increased to $2 billion so that most disadvantaged students can finish their K-12 program prepared for success in college, career, and in life, she answered:
"This becomes a very complicated situation because some of that funding is directly given to districts. Some pays for the electricity. It covers so many different parts of what happens in education. We have to be cognizant of is how that money is directed to students' needs as opposed to everything else that budget covers. We can direct from the department's budget, we can direct certain things because we deal directly with that. When money is involved with district distribution and within districts to schools, districts make decisions on how many of those funds are utilized. Teachers' pay, textbooks, whatever. I'm in favor of monies that are invested in students," said Bunting.
Bunting admitted the latest statistics show that English language learners, students with disabilities, and low-income students need additional support from districts and schools to reach proficiency.
"Extra support costs money," she said.  
But again, she could not put a dollar figure on what that would cost. When asked whether numbers show districts and schools failing students with disabilities, she replied: 
"I would say that districts or schools have a lot of work to do toward bringing that up," she said. "It isn't always a matter of money. I could hire teachers. I can buy materials, I can have special programs. The quality, the fidelity of implementation, the expectations that teacher, the education to developing the [Individualized Education Program] and producing what that IEP has asked. There's a quality factor--not just a quantity or numerical factor that's going to make a difference for students...Additional resources should benefit those students and raise their achievement factor."
She also said without additional money, "it is unlikely" that support for students with disabilities and low-income students would increase proficiency by 2022.
When pressed even further on how much money it would take beyond what's spent now to enhance education for disadvantaged students, she replied:
"I can't put a dollar amount out on the table. What is needed is funding that runs the gamut from, again, teacher preparation to teacher salaries to textbooks to educational programs to supplemental help. Some districts do it better than others."
She was also asked whether districts are spending money wisely.
"I think some districts are spending very wisely their monies. Others may need to rethink some things...the money we already have has to be maximized so that we have a lot more to do things with."
Deposition transcripts also show Bunting also having said in a former legal document: 
"Students from our low income families often do come to school less prepared than some other students," and "Low income students are more likely than their peers to experience mental health disorders and less like to receive outside mental health services, increasing the risk that they are not [sic] excel educationally, will have low productivity later in life, and may develop substance abuse issues."
When asked what supports they needed to succeed, in the deposition, she said:
"They need well-qualified teachers with high expectations; the skills to identify the student's exact needs, and then collaborate with others in the school if necessary to fulfill those need."
She was asked to explain comments in the state's answer to the amended complaint filed in the case, wherein she said:
"Low-income students have, for example, experienced more of the adverse childhood experiences, we call them ACEs...they tend to be more prevalent, though may children have some of those. It often relates, this one example of how the low-income students might need more social and emotional support, that mental health is a broad term there.'" 
Bunting followed up by saying mental health support in schools is a "new field" that they're working diligently to address. 
"We are moving in that direction with resources and the extra money that is appropriated through Opportunity Funding for the mental health; Opportunity Funding is significantly supporting these efforts."  
She admitted though, more needs to be done by way of training, enlightenment, and staff recognition and awareness. Bunting could not, however, quantify how much more staff is needed to adequately address mental health concerns in schools without speaking with district superintendents.
Bunting, however, disagreed with the notion that a substantial percentage of students who graduate from public high school in Delaware and go on to college, are not prepared for that experience. 
"What we recognize now is that almost all of our students need some kind of post-secondary experience...it's an industry credentialing, it's an associate's degree, it's some kind of certification program, or it could be...a full four-year degree. We have various programs that enable them to make that beginning with the college experience from early college high school to dual enrollment programs, AP programs and so forth. So our students are highly involved in that preparing for the shift over. Some of them financially cannot go to college at the time of graduation, but they may go later," she said. "Sweeping statements I always think are dangerous."
Bunting said three years of weighted funding through the Opportunity Funding initiative would provide evidence on whether such funding should be continued.
"I believe we're going to have evidence--'sufficient'...is a word I'm careful to use--we'll have good evidence that we have invested in students and made a difference."
Throughout the 230-page deposition, Bunting repeatedly states more resources would provide additional supports for disadvantaged students, helping close the achievement gap, but cannot quantify those resources.
"I believe in meeting the needs of students. I have several times mentioned that it isn't just money that makes the difference. Each year, education costs more. Everything in our lives costs more, year by year. So we are going to need more resources even to continue supplying what we do right now. But along with any change in the funding, we need to improve the quality of what we're doing for students. So our taxpayers' money is wisely invested in education," she said. "Repeatedly, I have said we have to do things with greater quality with the monies we already have, which them gives us more money to do more things, so it's a combination."
The governor was not deposed in the case.
Funding formula problems
Ary Amerikana, vice president of P-12 policy, practice, and research for Washington, D.C.-based nonprofit The Education Trust, issued an expert report, as part of the litigation, that shows the funding problem is compounded further, once state dollars are passed on to districts.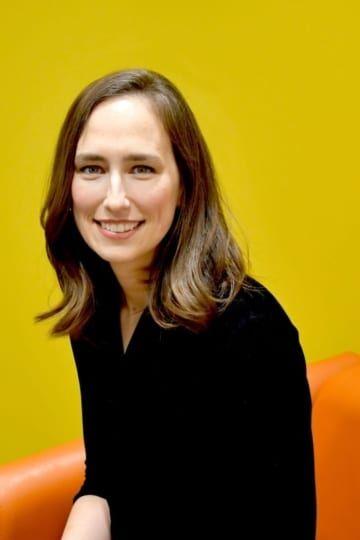 "Even if local superintendents wanted to allocate their resources in line with research by providing more to schools serving higher concentrations of students from low-income backgrounds and students learning English as a second language, they have very little flexibility to do so," the report said. "Delaware statute requires that 98% of 'Division I' funding is spent in the school that 'earned' the dollars for the district, unless waived in a public process by the local school board. Given that Division I funding makes up roughly 78% of the state funding for district and charter operations [excluding transportation], this gives equity-minded district leaders very little flexibility to strategically allocate their resources."
Delaware is one of just 14 states that has no recurrent funding for low-income students or for schools with high concentrations of low-income students. Delaware is one of four states with no direct, recurrent allocations for English language learners or schools with high populations of these students.
"We need to increasingly modify to address the needs of the children who are in the system, and that system now...has a much more diverse student population than it did even 10 years ago, and that diversity represents not just diversity with regards to race, but it's also income and learning needs...and so the system needs to be adjusted to address those needs," said Rich. "For students with other learning needs, and oftentimes those students are Black or Brown, and oftentimes, they're low-income, or English learners, we have to recognize that the system we have was not designed for them."
Amerikaner's report also noted that since Delaware's system allocates teaching positions instead of dollars, it's more difficult to allocate money to support additional student needs. But she cited other states have done it.
"Tennessee funds a specific teacher position for English-language learners based on a ratio of 25 English learners to one teacher unit. Illinois, which recently revised its school funding formula, provides lower student to staff ratios for students from low income backgrounds (e.g. 1 teacher per 15 low income students in grades K-3 rd compared to 1 teacher per 20 non low income students in grades K-3 rd). This funding could be provided more simply and flexibly through a student-based funding formula (more on this below). Still, it is clear that other states with policy structures that parallel Delaware's have managed to find ways to systematically support their high-need students with greater resources," she wrote.
A pivotal point
Rich said the state has a choice--to either continue to force those children in a system that's not working for them, or redesign the system, starting with its outdated funding formula.
The reallocation of existing dollars is not enough, according to Street. A separate track of this lawsuit, involving New Castle County, saw victory in a Vice Chancellor J. Travis Laster's decision amid the COVID-19 crisis in May, in which it declared the three counties' failure to re-assess properties for decades unconstitutional. In New Castle County, properties haven't been reassessed since 1983. Reassessments last happened in Kent County in 1986-87, and in Sussex County, it's been since 1974.
That track of the lawsuit could still see appeals, but still, it only covers the local share of education funding puzzle.
"If we thought that the assessments alone would generate enough revenue to resolve the problem, we'd have just sued the counties, but we had good cause to sue both the counties and the state. It will help--and that was the purpose and intention--but it's not going to be enough, and the state knows that."
And while this will cost money, Rich said the cost on doing nothing is far more expensive.
"When we have a system now that fails, we look at the cost of education, we don't look at the cost of when education doesn't' succeed...the societal impact is very significant, the burden on social services. In the extreme cases, the burden on pipelines to incarceration and complications--these are very costly, not only to the individuals, obviously, families, but to the entire community."
But additional money doesn't guarantee its spent properly. Street said accountability is also a piece of this puzzle.
"In a very significant way, I think that accountability and evaluation of programs and activities should be a part of it. I think everything should be evaluated and people held accountable, programs held accountable, on an ongoing basis," said Street.
In any negotiations that follow, Rich called the accountability piece pivotal.
"People want to see that the investment will be made in such a way that it really will work--that we're not just going to spend more money and have the same results. We're going to spend it and use it in ways that will make a real difference in the learning of students and in their life opportunities," said Rich. "The students and their needs are changing and evolving faster than the system is adjusting to those changes. We need to catch up; we need to get ahead of it, and that will pay immense dividends in the lives for those students and their families and for our entire community."