An ethics complaint filed against a longtime state representative accused of using an anti-Asian slur in a private email that made light of human trafficking has been dismissed.
The House Ethics Committee met in secret--per its rules--Friday, September 10, 2021. The complaint against Democratic state Rep. Gerald Brady--filed by fellow Democratic state Rep. Madinah Wilson-Anton--and its final determination were made public Monday.
The five-person committee is comprised of House Speaker Pete Schwartzkopf, House Majority Leader Val Longhurst, House Majority Whip Larry Mitchell, House Minority Leader Rep. Danny Short, and House Minority Whip Tim Dukes.
In her complaint dated August 10, 2021, Rep. Wilson-Anton alleged Brady violated two Rules of Legislative Conduct. She further called Brady's speech "hateful" and noted elected officials are "rightfully held to a higher standard of conduct." 
But the committee did not agree.
"The committee has unanimously determined that while the member's choice of words was reprehensible, and without condoning his expression, this incident does not rise to the level of a violation of the Rules of Legislative Conduct and no further action will be taken by this committee," the committee said.
The committee added Rep. Brady's words are protected by the First Amendment.
"While it is manifestly the business of this committee to ensure the decorum of House proceedings and to punish unlawful and unethical conduct that reflects upon the integrity of the House, there is no precedent for policing the lawful expression of opinions or a member's choice of words in what he believed to be correspondence with a private citizen. Determining which ideas and manners of expression are beyond the pale is first and foremost the province of voters," the committee said. "The First Amendment of the United States Constitution protects freedom of speech and it would run contrary to those principles to punish 'the expression of an idea simply because society finds the idea itself offensive or disagreeable.'"
In a statement, Longhurst, who chairs the Ethics Committee, called Brady's words "reprehensible" but noted case law regarding elected officials' speech is clear.
"Rep. Brady's remarks were racist, sexist and should never be tolerated. That's why House Leadership immediately condemned them and instructed him to take several steps to address the damage his words caused," said Rep. Longhurst. "But while we reject his comments, we have to separate our moral outrage from our duty to follow the law. We must acknowledge a very bedrock principle of our country: unpopular speech, even despicable language like this, is still protected under the Constitution.
"While we condemn Rep. Brady's remarks, the committee determined that we have no ground to regulate or punish an elected official's speech. Ultimately, the decision of whether he should continue to serve in the House is the responsibility of the constituents he represents."
In an email, Brady's attorney Tom Neuberger said the dismissal "speaks for itself" and offered no further comment. But a statement that followed, from Rep. Brady, noted he's no longer represented by Neuberger after previous efforts to paint him as a victim left him "sickened."
"While the Ethics Committee concluded that this situation didn't constitute a violation, it does not mean that my words weren't wrong. Free speech is crucial to democracy, but so is the duty to use it wisely, and to take responsibility when you do not," he wrote in a statement. "I have spent the past several weeks contacting colleagues, constituents, community members and members of the Asian American community to offer my apologies and to open a dialogue with them. I have participated in a sensitivity training course as prescribed, and I have remained in contact with the instructor to incorporate the lessons I have learned going forward.
"My goal throughout this process has been not to simply call a person once, offer my apologies and move on; it's to open a dialogue about how to sincerely and constructively address this issue I caused and to turn this horribly negative situation into a learning experience for others and to bring the concerns of the Asian American community forward. Despite the committee's decision and my plans to not seek re-election, I intend to continue those efforts.
Calls for Brady's resignation continue
Wilson-Anton was among a select few lawmakers who publicly called for Brady's resignation since he inadvertently sent an email in late June intended for another individual to an advocate for decriminalizing prostitution, stating: 
"Is the dude basically saying, if we provide free (sex acts) for Uncle Pervie there will be few rapes and few (a slur for Asian women) will be shipped in CONEX containers to the Port of Wilmington??" Brady replied from his official government email address.
Brady's email was then shared with The News Journal, which first published them.
Brady, who serves as executive director of the AFL-CIO, has apologized for his words, saying he "dehumanized an entire culture." He also said he won't run for re-election in 2022. The House Ethics Committee said the Democrat also completed sensitivity training. 
Other groups that called for his resignation included the Delaware Young Republicans and state Republican Party Chair Jane Brady. 
"Representative Brady is certainly entitled to say whatever he thinks, and his conduct may not rise to the level of illegal behavior, but it was certainly inappropriate and offensive and warrants his resignation," said the chair, Jane Brady.
Liz Shuler, president of the national AFL-CIO, also called for Brady's resignation in late August. 
"I am sickened by the despicable remarks made by Executive Director Brady and call for his immediate resignation. The leadership team at the AFL-CIO and I are committed to ending discrimination and bigotry in all its forms. Every single union member must come together to root out hate—from inappropriate language to acts of violence. America's labor movement must use our position of trust to lead by example," she said.
The newly-formed grassroots organization Delaware Asian American Voice has also called for Brady to step down now.
Reaction to ethics committee's determination: 'embarrassing'
Rep. Wilson-Anton called the committee's determination "disappointing," but not "surprising."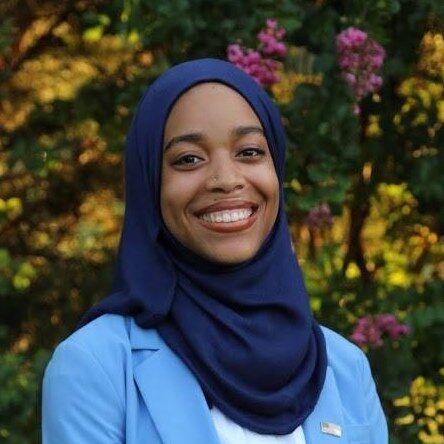 "I was pretty disappointed in their findings...but I mean I wasn't allowed to go to the meeting--I wasn't invited--it was a closed-door meeting, and when we have meetings that are behind closed doors, we really shouldn't be surprised when the outcome isn't what we're looking for," she told WDEL. 
In her complaint, Wilson-Anton had claimed that Brady's comments brought the entire House into "disrepute," which would be a violation of the Legislative Rules of Conduct. 
"I don't know if they even discussed it, and that's part of why I'm disappointed. It seemed like the entire conversation was around the First Amendment and whether or not the House Ethics committee has the right to punish someone for [that]."
"He said himself that he wasn't going to run for re-election, and that was the entirety of my complaint was that if he says he's not running again, then, he's saying he doesn't think he's worthy of that office and that's just a bad look for all of us," she said. 
She further called the committee's determination "embarrassing." 
"I don't know how we can ask anyone to have confidence in a body that doesn't even have public meetings when it comes to holding their own accountable," she said. "It's embarrassing."
This may be the first time in 30 years the ethics committee has faced a challenge, and Wilson-Anton said and it's made clear that the entire process lacks transparency. She plans to address that in the future.
"I think ethics committee meetings should probably be public, and at the very least, the person that's filing the complaint should be allowed to attend," she said.
Current rules also maintain the ethics process as confidential with members forbidden from talking about proceedings until a determination is made. She'll also move to change those rules.
Yushu Fu, chairwoman of Delaware Asian American Voice, echoed Wilson-Anton's comments that the ethics process and determination have been disappointing, but not surprising. She said the findings call into question the entirety of House leadership. 
"It shows Brady is not the only problem," she told WDEL. "We have a sense where they stand. They all say there's no room for racism, there's no room for sexism, the reality is that's not the case in Delaware....this decision was made by five powerful white people. We never believed any one in that room considered themselves as an ally of people of color, and they proved that we're right." 
"Those very five same people are ethics committee and the leadership so they make their own rules, and when you question it, they're like we're just following the rules, but they're the people that make the rules as well, so we all see the problem here. They're sending a very clear message to us that as a group our dignity and safety of the AAPI community in Delaware does not matter. They act like it's not going to cost them anything to mistreat people like us."
Fu added legislators should certainly be held to higher standards of conduct. 
"Sadly, in Delaware...it's not like they're holding a higher standard, they're holding a lower standard. If this happened in some private sectors, I believe there's a good chance he'd already be gone. We all know the show Jeopardy! that director lost his job, so Delaware's holding a lower standard than jthe entertainment industry. That's a very sad reality."
--
This story is developing and may be updated.