Changes to policy dictating how students are searched while at school in the Brandywine School District will go into effect in the coming school year.
Students, and their personal property like backpacks or jacket pockets, will soon no longer be searched without parents or guardians present. The change follows a lawsuit filed by Pat Wahl.
In 2015, his son, Joe Wahl, was a junior at Brandywine High School. Mistaken for another student, he and his backpack were searched without clear reason for cause, Pat Wahl alleged in a story, covered exclusively by WDEL.
A case of mistaken identity landed an honors student at Brandywine High School with a suspension.
An administrator found a credit card knife during that search and suspended Joe Wahl under the state's zero-tolerance policy.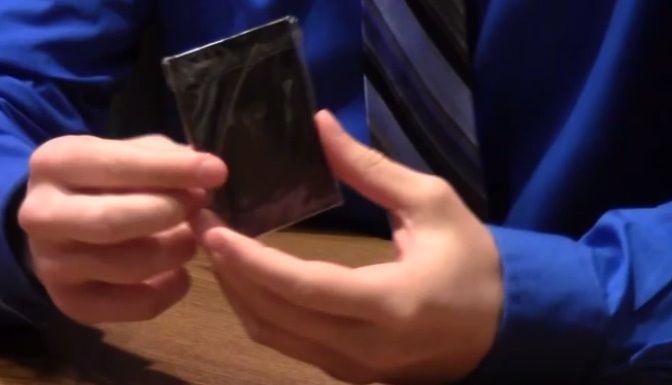 Nearly a year after that suspension--a forced absence that caused Joe Wahl to miss out on a swim championship meet and a marketing competition--Pat Wahl sued the district, calling his son's search an "unconstitutional fishing expedition."
One year after a case of mistaken identity led to his son's backpack being searched and, ult…
A settlement between the two parties is dated Jan. 30, 2016.
"We're very, very happy that it's been resolved," said Wahl. "I'm glad it's been pushed, and I'm confident students will benefit immediately."
At the time of the incident, Wahl only had 24 hours to appeal his suspension and never even knew it. Following the settlement, the time to appeal has been extended to three days.
Brandywine School District Superintendent Dr. Mark Holodick said they've also implemented a number of changes that both outline and clarify students' rights, and streamline protocols for a search as well as the grievance, or appeals, process.
Students now have an opportunity to ask questions about the search and get answers; all searches will also be halted until the student or the school contacts a parent.
"Students don't need to follow every request, turning down certain requests will not result in punishment," explained Wahl. "No parent will ever have to lay awake, as we did, worried about what's going to happen to their child."  
"So long as, of course, there's no immediate threat to the health and safety of that student or anyone else in the building... [then we want to] have the parent with the student when the search is conducted, if it's possible that we could do that. We would certainly want that to be the case," he said.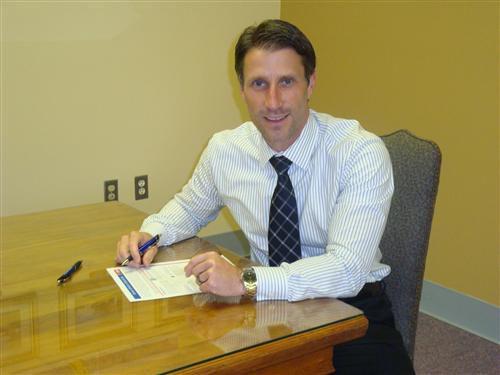 The grievance process will now be less cumbersome and written in layman's terms so that even an e-mail objecting to a suspension can be considered a formal grievance.
All of the changes to policy will also be a part of mandatory training for administrators, teachers, and staff this summer.
"You can have all the policy in the world, at the end of the day, it's the people that administer the policy and how they approach students and families that makes the difference," said Holodick.
He added communication will also be improved.
"The communication to follow [in Wahl's incident], including communication with me, was not necessarily handled as effectively as it should have been. Being that I'm the superintendent and was involved, I'll take responsibility for that," he said. "It's always helpful to listen to, in this case, the parent who was on the other side of it."
"I think the next time that we have to address a similar situation that we'll handle it in such a way that we won't end up with a family that's incredibly disappointed and a legal matter...that instead, even though we may not agree, we'll end up with a family that appreciates the way in which the situation was handled," Holodick said.
Moving Away from Zero-Tolerance 
Wahl also wants to see an end to the state's zero-tolerance policy, saying circumstances should be considered in making a decision regarding the suspension of a student.   
"A five-day or a 10-day suspension--that's very, very serious. We're removing a property right that is guaranteed--to that child--of a free education, [and] it needs to be taken seriously," said Wahl.
The policy has already been amended once before, in 2009, and no longer applies towards student expulsions after a third grader in the Christina School District was thrown out of school because her grandmother had sent her in with a birthday cake and a knife to cut it. The teacher used the knife to cut the cake and then called the principal. That girl's expulsion was eventually overturned and led to the law change.
In 2009, the issue of zero tolerance policies came up again when first grade and newly-minted Cub Scout Zachary Christie brought a camping utensil to school. Taylor faced suspension--not expulsion--so the zero-tolerance policy still applied; that decision, too, was eventually overturned.
Studies have shown zero-tolerance policies increase disciplinary measures, especially among minorities, and don't promote school safety.
"An administrator takes into account the circumstances that are involved--that doesn't mean that the administrator is being soft; it doesn't mean that the administrator is being weak; it doesn't mean that we're being less safe; it means that we're being more fair," alleged Wahl.
The district is expected to issue a position statement advocating for changes to the zero-tolerance policy in the coming weeks. Holodick believes discretion, in some cases, could be valuable. The district leader said he's willing to move towards discussions with legislators--using this case as an example--to try to alter the state's zero-tolerance law. But he called it a "slippery slope."
"Allowing for, if you would, some discretion, whether that be with the superintendent or the board, so that in certain cases where there's clearly no intent to harm or to do harm, could be taken into consideration--I'd be willing to have that conversation," he said. "You have to be mindful of equity for all students and when there's discretion, equity is always something that comes into play."
If legislators were to consider a change, it's likely all district leaders would have to be on-board. Holodick said he hasn't sampled legislators' appetite for change on this front, and it won't likely come this legislative session, as lawmakers make a $385 million budget deficit their top priority.
"It's easy to say, 'Well we should just apply good common sense and give people the discretion.' At the same time, that's how you often end up with students being treated inequitably, [but] the last thing I want to see is any student held accountable and punished...when there was no intent."
"Every worthwhile battle is uphill," said Wahl.