The party's over.  
Delaware State Rep. Mike Ramone (R-Middle Valley Run) has raised some eyebrows after it was revealed monthly after-hours nudist pool parties were being held at a fitness club he owns in New Castle County.
Ramone appeared on The Dan Gaffney Show on WDEL sister station Delaware 105.9 and confirmed he has been aware of the parties and said they've been happening for more than two decades by an organization which rented out his Delaware Swim & Fitness Club.  The club has facilities in New Castle and Pike Creek.  
"We do rent our facilities to other events after the facilities close, and we have for the past 25 years rented our facility to an organization that I believe started in New Jersey and they asked if they could rent our building and we said yes, not honestly knowing what the event was, but then we found it was something called 'Naturally Yours,' a naturist [sic] group," explained Ramone. "We rent to proms, for parties, and teenage parties in the summer; we have swimming pool. I've always tried to be very kind and open to everyone."
The parties were first reported by blogger Kevin Ohlandt of Exceptional Delaware.  
While the events may have been held for the past 25 years at Ramone's location, they've since been "indefinitely suspended," according to the Delaware Spa Party's website.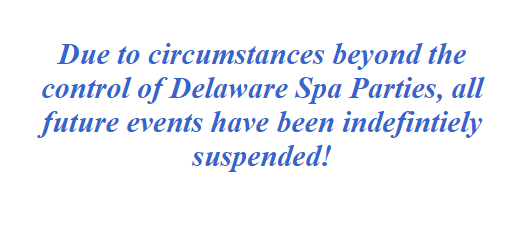 Ramone, who represents the Pike Creek area, said the choice to end the event was made by the organizer--Delaware Spa Party.  
"I had stated the concerns and how I felt that I was violated by what the agreement was, and quite frankly, they know that I'm busy, and that I have other things, and for 25 years I've never had a complaint, and if the police were ever called or engaged in something I was never ever brought to a point of escalation that there was ever an issue where we had to have police for a complaint of sexual misconduct," said Ramone.  
"When you have no clothes on the boundaries are different. And with the way everybody sues everyone, they make it very clear what's acceptable and what's not acceptable," said Ramone. "People dance together. It's a party. It's not a Roman event where they have orgies and all the craziness, that's ridiculous."