A new vending machine at the Red Clay School District's Highlands Elementary will help students looking for a quick fix, but instead of feeding bellies, it'll be feeding minds. 
"A colleague shared the idea with me and just said 'I think you would really like this,' I read the article, and I just knew I wanted to do something like that for our community," said Library Media Specialist MaryBeth Barbro. "We're always trying to promote literacy here at Highlands, and throughout Red Clay. I just thought this was another great opportunity to really excite our scholars here about learning and reading, which is something we're always trying to do, right? Keep kids motivated. So I definitely thought this would be a great motivator, and who doesn't love going to pick something from the vending machine?"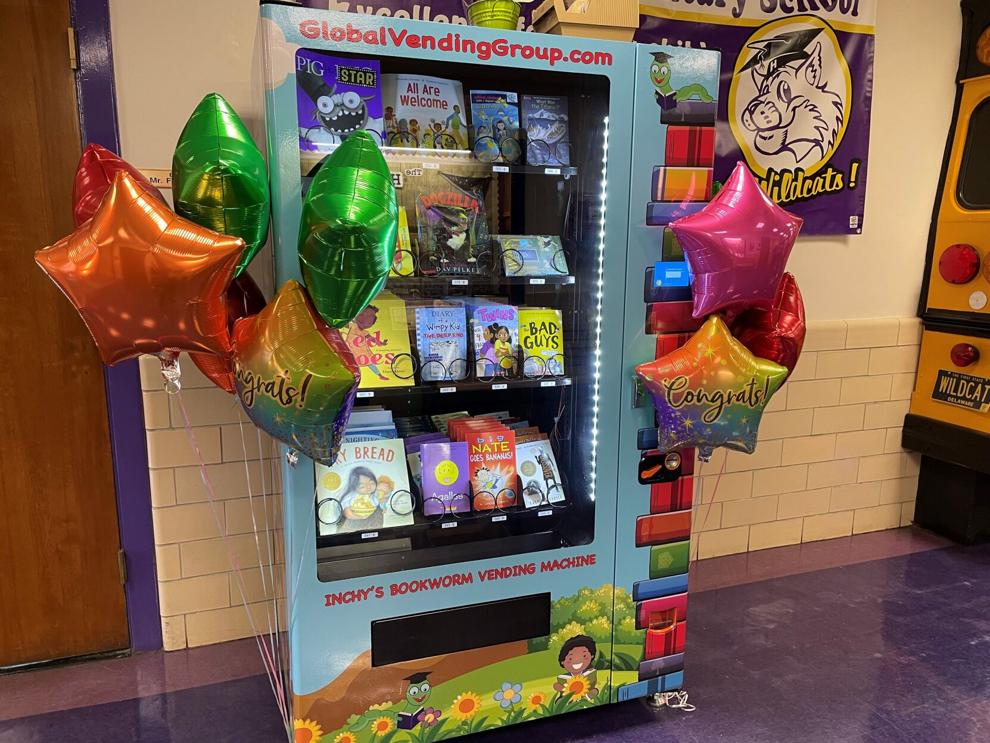 Barbro, who move from being a kindergarten teacher to her current position in 2019, said the idea has been in the works for some time, but after the COVID-19 pandemic settled in over the world following her move, she put it on the backburner and used the delay to get better acquainted with her new position. 
It also gave her more time to get better acquainted with her budget, as the machines cost between $4,000 and $4,500. Barbro took her time reviewing how the library's money was being spent, and looked for ways she could save to come u with more funds. 
"I used my first year to kind of gauge what I needed to use my budget for, and then the second year, I was like, 'Okay, I could use about half of my budget to make this project happen, because I valued it," Barbro said. "I thought it was really important, so I could stretch my crayons and pencils a little bit further so that I could make a project like this happen for our scholars."
With half covered, Barbro said the Title I Office helped cover the other half of the machine for which she couldn't stretch her budget, which also allowed for some modifications for the machine,'s shelving which now holds both picture books for younger students and chapter books for older students. She stocked the machine with books obtained through donations and the My Very Own Library Program of which the school is a part. 
"We have 15 classrooms this year in our school, and every classroom every month selects six students of the month. They're selected for demonstrating the values here at Highlands, which are to be respectful, responsible, and ready," Barboro said. "Then we also give awards for Most Improved, things like that. So every child who is selected...is given a gold coin, and then they in turn take that gold coin, they put it into the machine, they make their book selection, and just like a regular vending machine, it pops that book down for them. They're able to take that home as a reward and incentive to build their home library and they keep the book forever."
The students are already excited about it, Barbro said, which makes her happy and shows her it was the right move for her motivation mission. 
"It was pretty cute, because it was set up for a couple of weeks before we were able to get it going and coordinate schedules to do the reveal and everything," she said. "They were really creating a buzz like, 'Well, how do I get the book? How do I get the book?' So we kind of held out a little bit on them, and then we told them how to get it to try and drum up excitement."